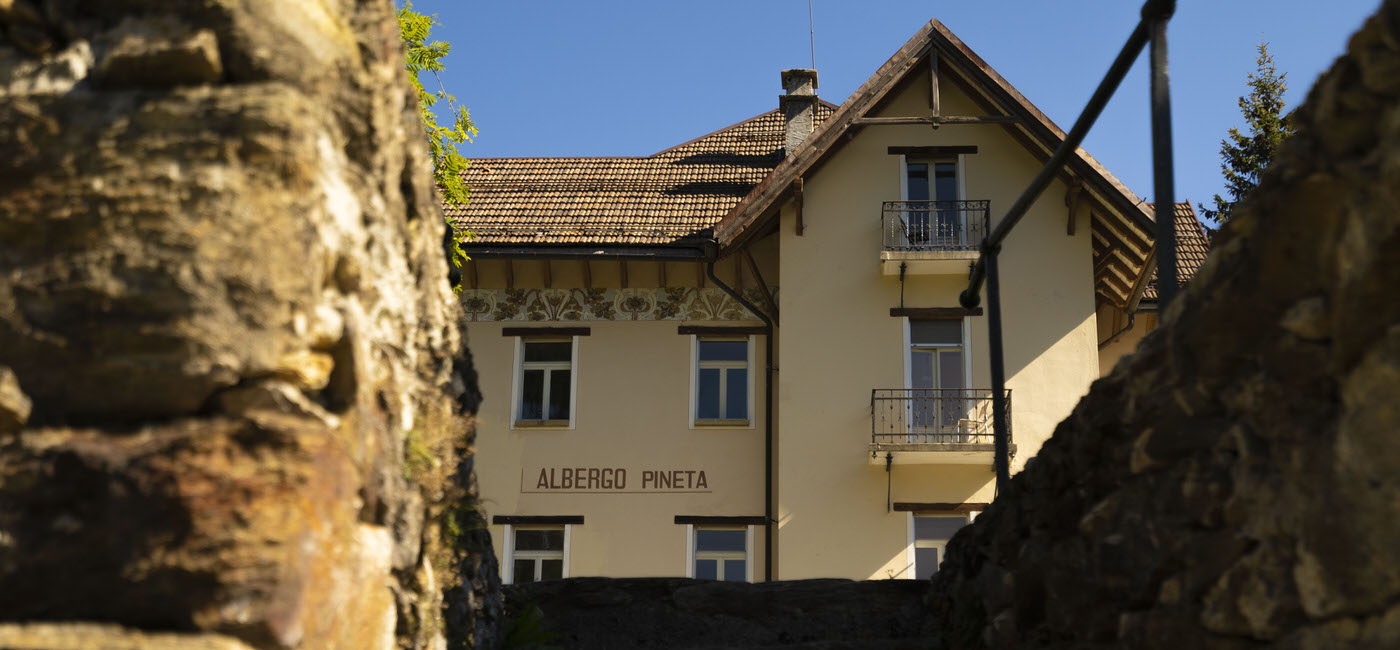 Your wishes
Because of its location, its geographical remoteness and its very special setting, Villa Pineta seems to us to be the ideal place to offer people who wish to do so a place of retreat, of renewal, a place to work or to meet.
A week of yoga classes? A week of musical practice? Writing workshops? Singing workshops? A week of intensive group hiking? Or a wedding? A party with friends?
Everything is possible.
Write to us at info@villapineta.chand we'll find the right formula together!
October in style: 10% discount 1 – 22 October 2023
In October, Valmaggia, in general, and our high valley, in particular, are bedecked with the vibrant hues of autumn. In our view, this is the most beautiful time of our hotel season! Because even when the fog rolls in, the atmosphere is quite unique and memorable.
To help you make the most of it, we are offering a 10% discount on stays of two nights or more in our rooms, which are, as you well know, as varied as your desires!
Of sounds and silence: 16-17 September 2023
Althought the sound of silence is what usually characterizes the Villa Pineta, we are inviting you to embark on a unique sensory journey with gongs and singing bowls. Nicolas Monguzzi (avecleson.ch) is passionate about sounds and specializes in sound massages using the Peter Hess therapeutic singing bowls. Come experience sound baths and sound massages that will put you into a state of deep relaxation.
Indoor and /or outdoor bath sessions for groups (free price, suggested 30 CHF per person) are available upon reservation per email, as well as individual sessions (CHF 100.-). Duration: approx. 1 hour.