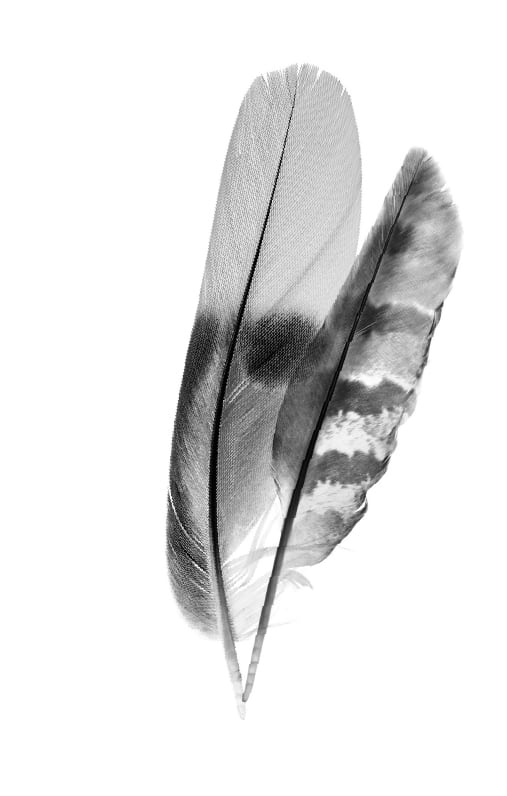 We look forward to welcoming you for our third season from May 26th to October 22nd 2023! Come and visit us and discover our first season as 'Kunsthotel' with an artistic intervention by Caroline Schenk: Opening 17th June at 5.00 pm.
When you arrive at Fusio, you really have experienced what it's like to travel! To say that you get there quickly would be a lie! But once you've put your things down, once you're comfortable, you think about the magnificent and contrasting landscapes that you've just crossed. You listen, too, to the silence. And suddenly, as if by magic, the passing of time is a distant memory and noise an anomaly. As for the night, it offers to those who wish to see it, an amazing celestial vault.
Buona notte! It's time to go to bed!
But first, choose one of our nine rooms. Each one offers a "journey through time", through different styles, eras and currents of thought.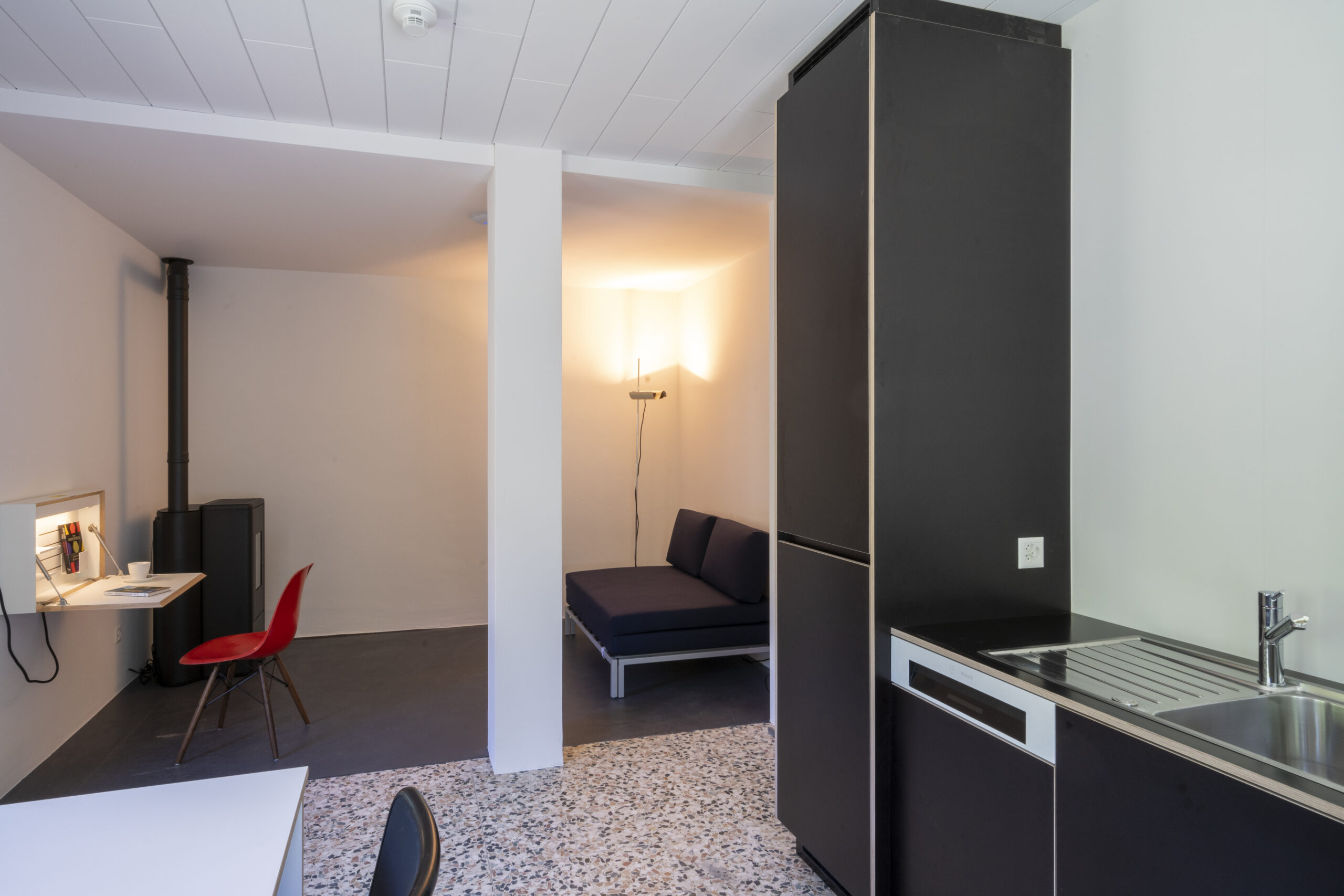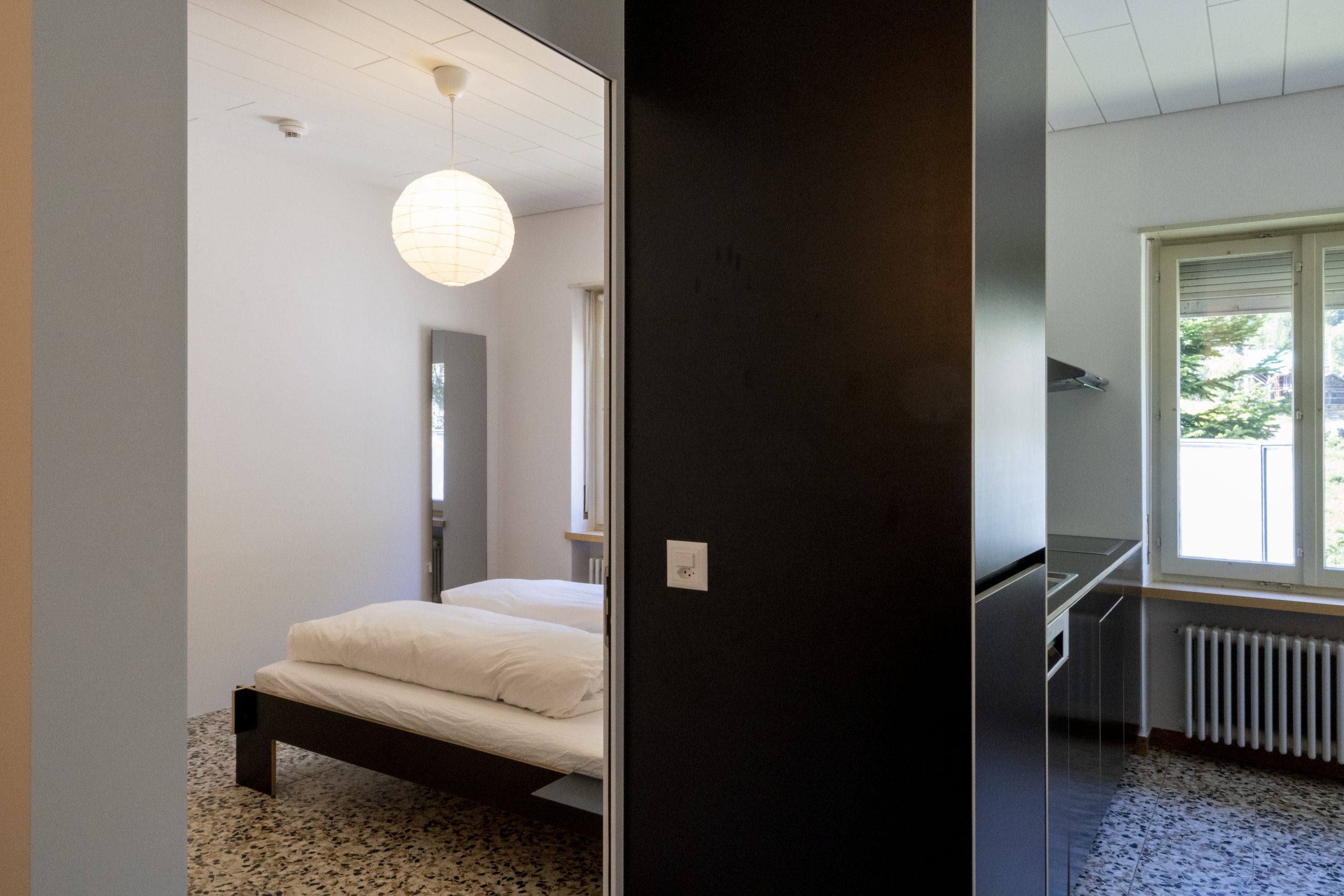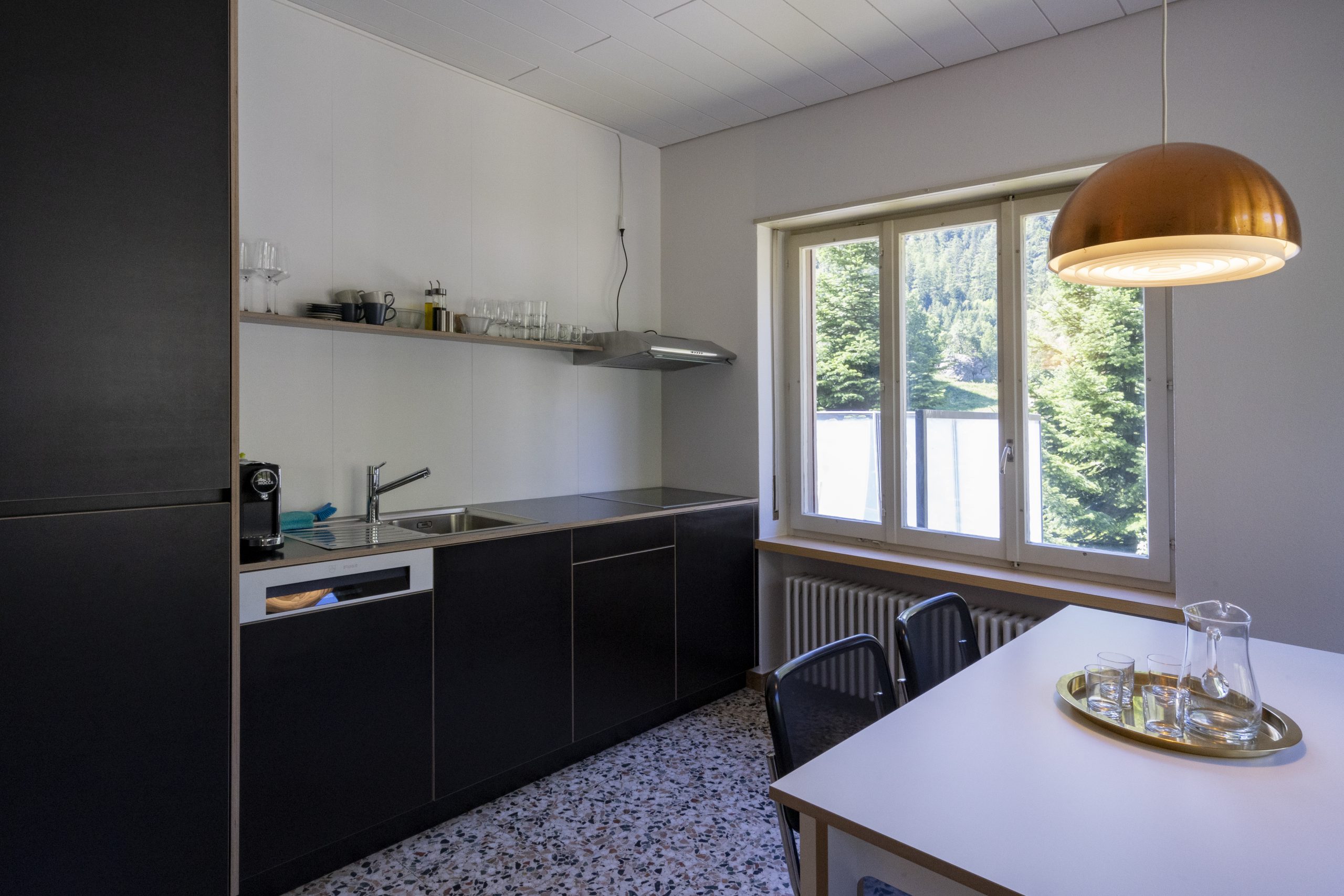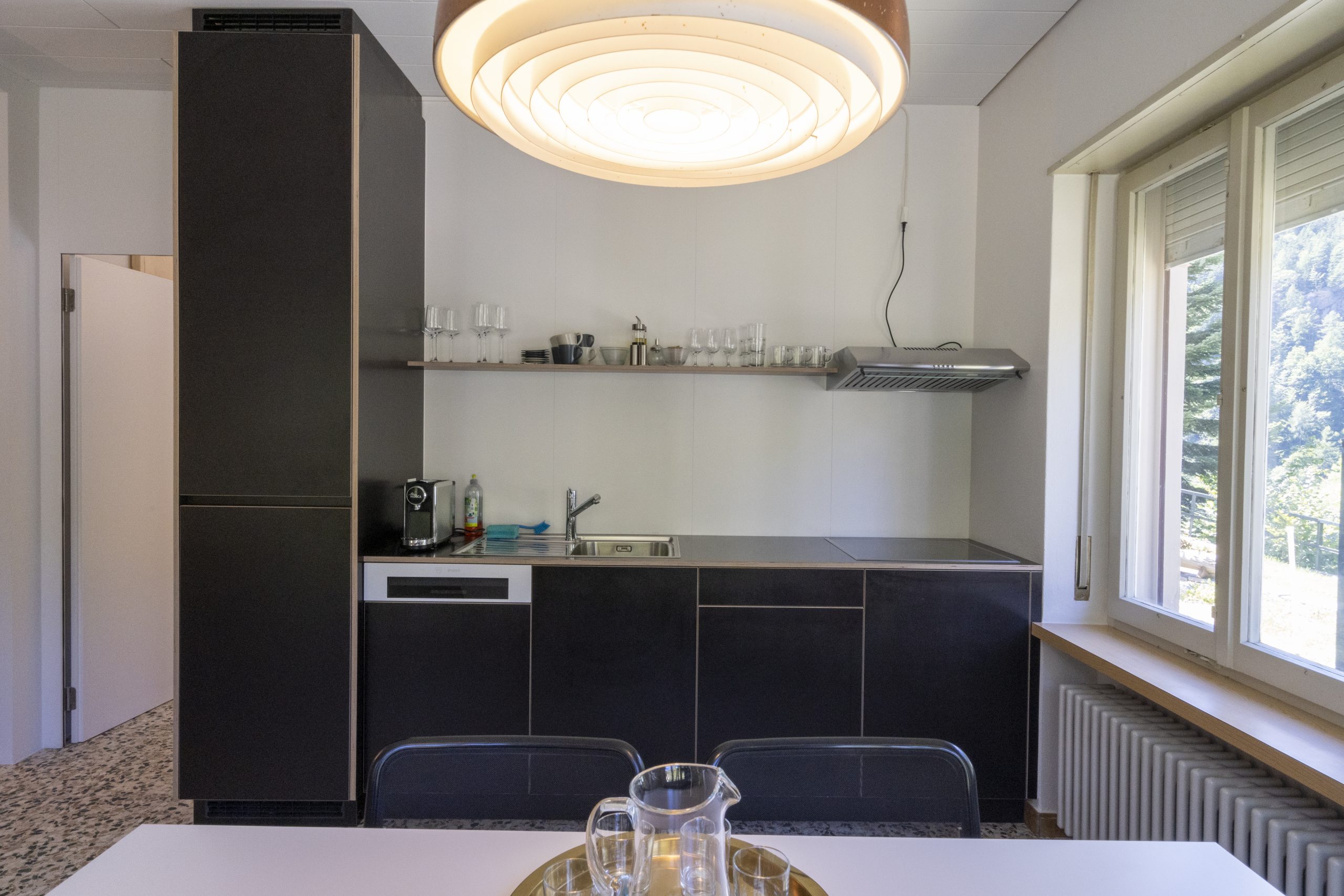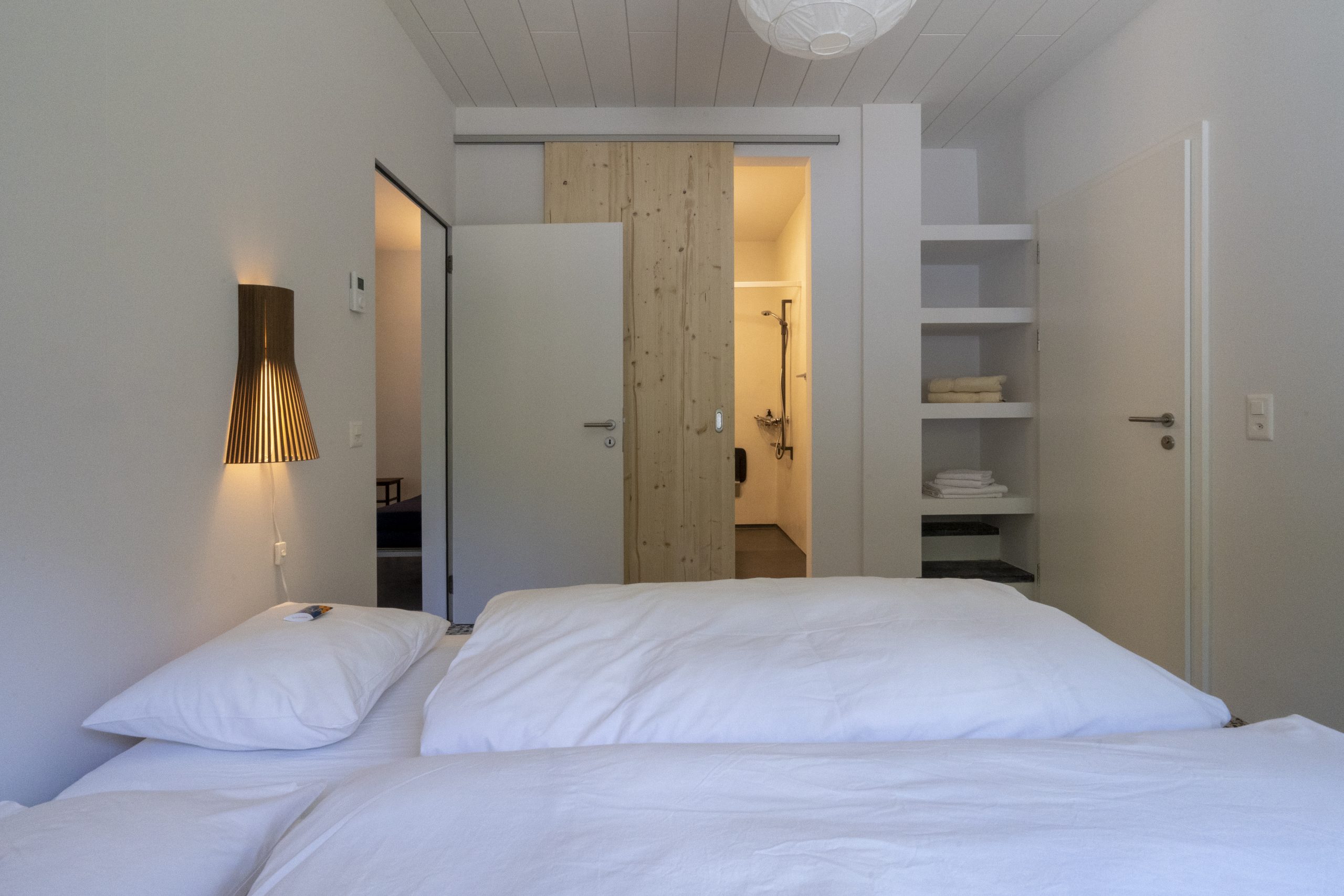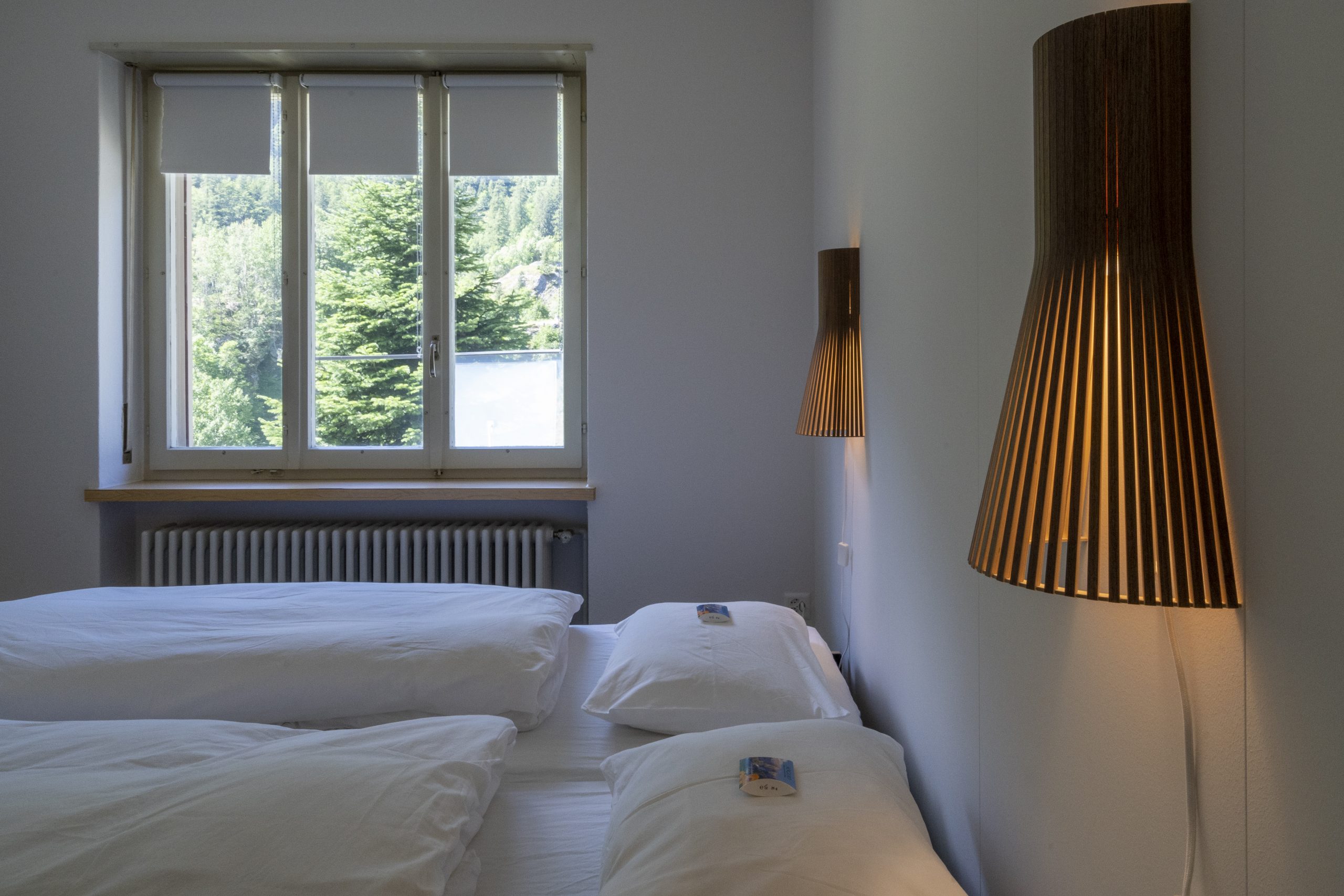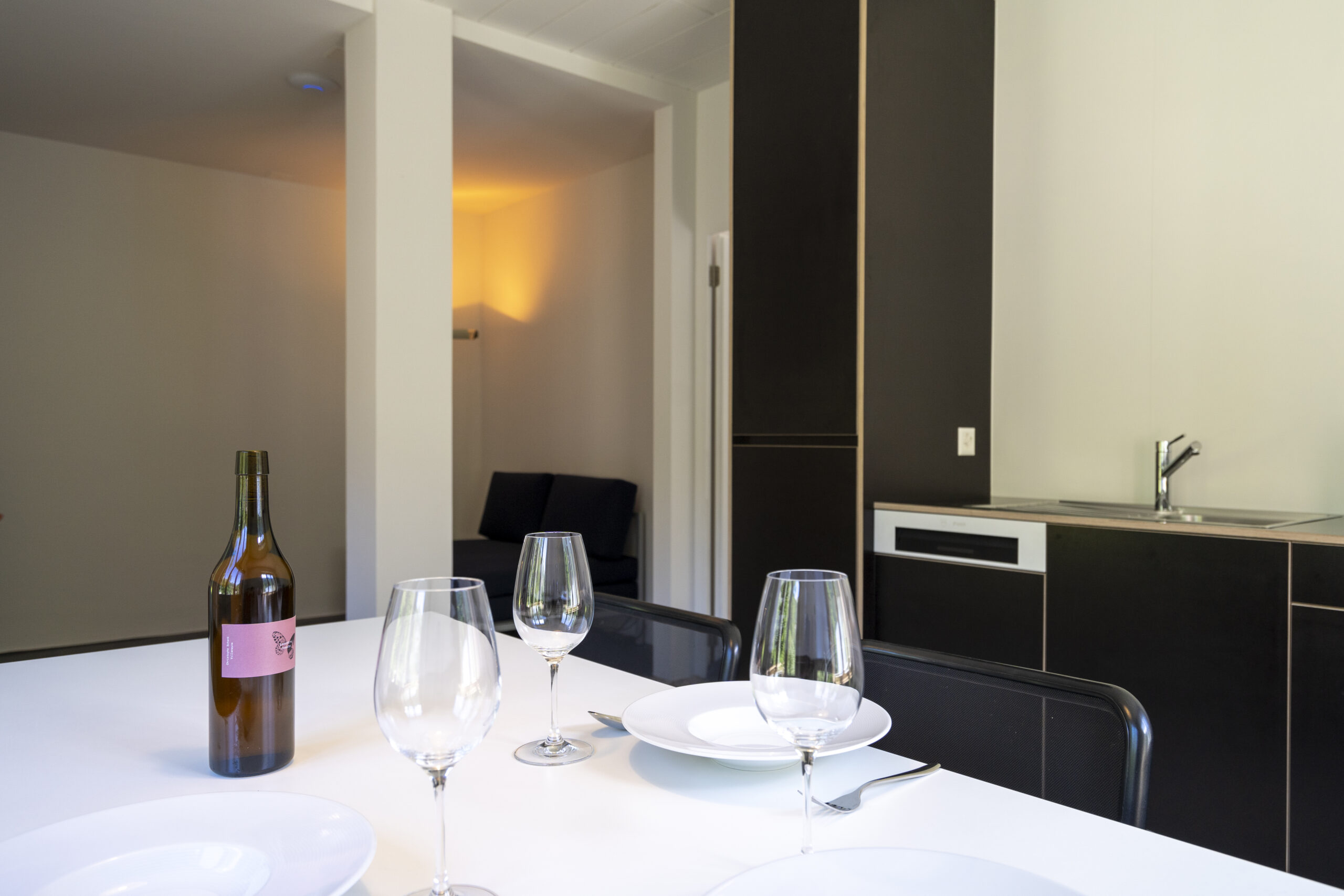 APARTMENT N°1
40m2 (ground floor in annex)
2-room flat with kitchen and pellet stove
Bedroom – living room – dining room
Double bed 160 cm and sofa bed 140 cm
Bathroom with shower, WC and washbasin (handicap standards)
Private terrace and direct access to the park
View on the village and the surrounding mountains
minimum 3 nights in high season, without hotel service, breakfast not included (CHF 15.-), half-board upon request (CHF 40.-)
ROOM N°2
17 m2 (ground floor in annex)
Large double bed 180 cm
Bathroom with shower, WC and washbasin
Small private terrace, direct access to the park
View on the village and the park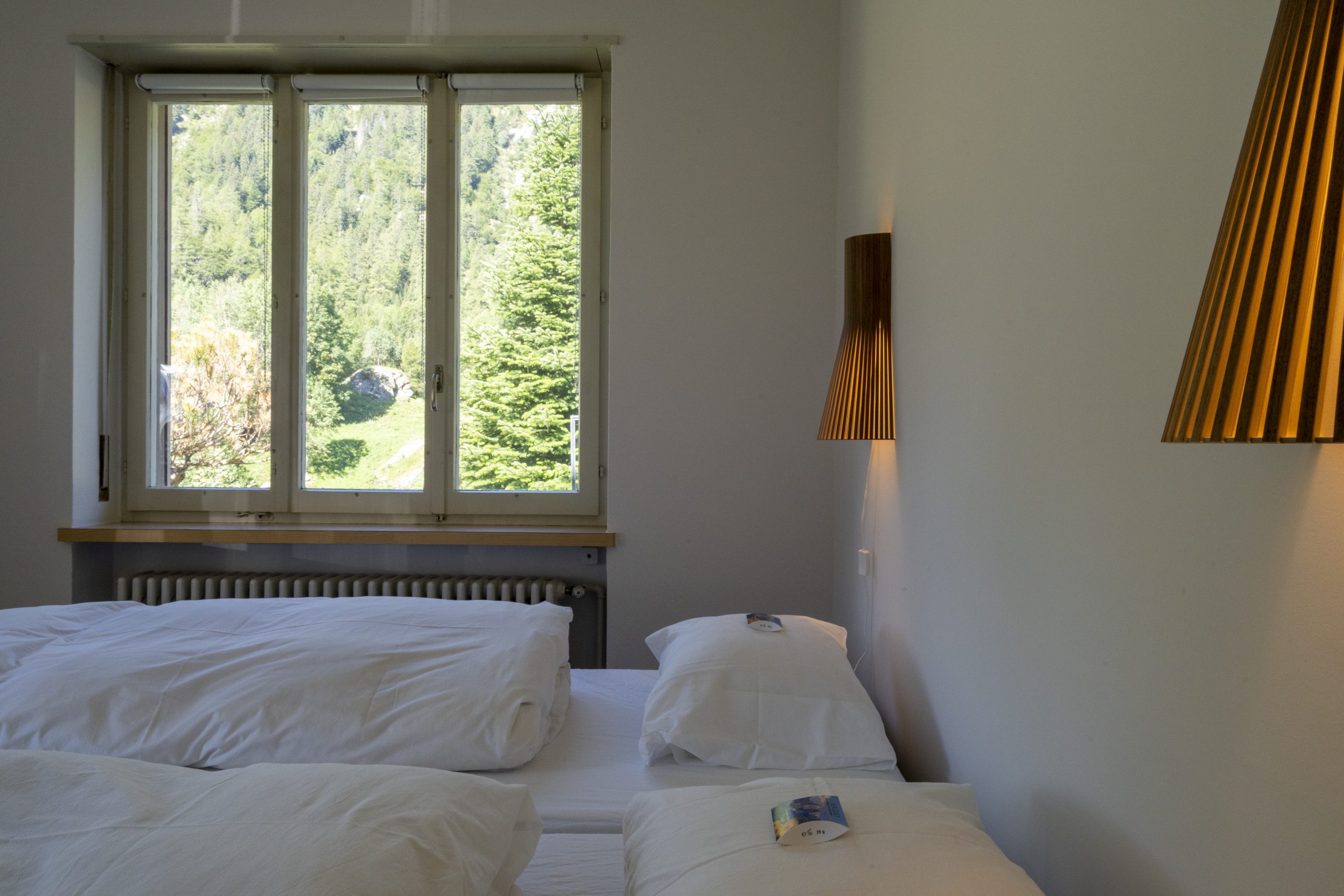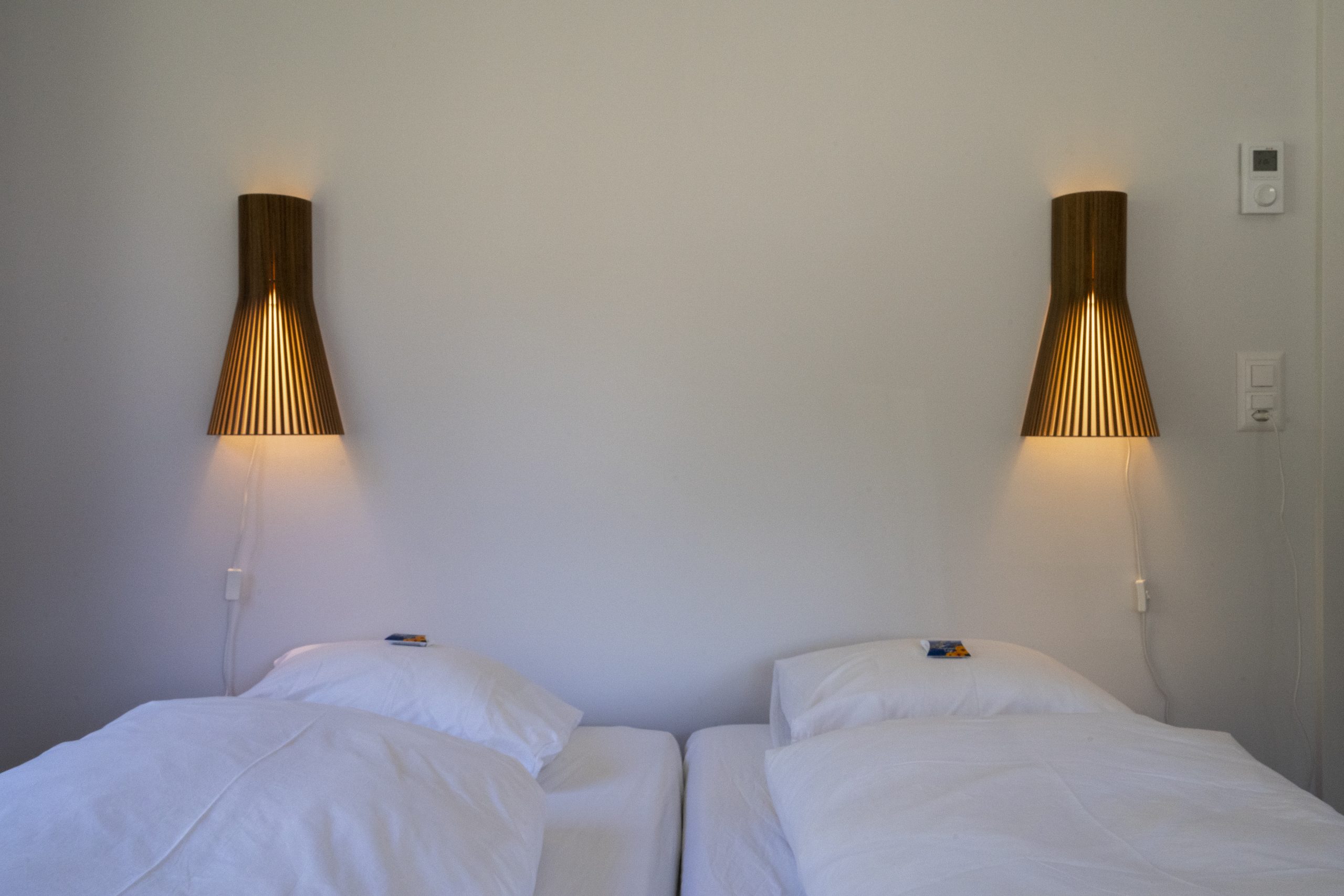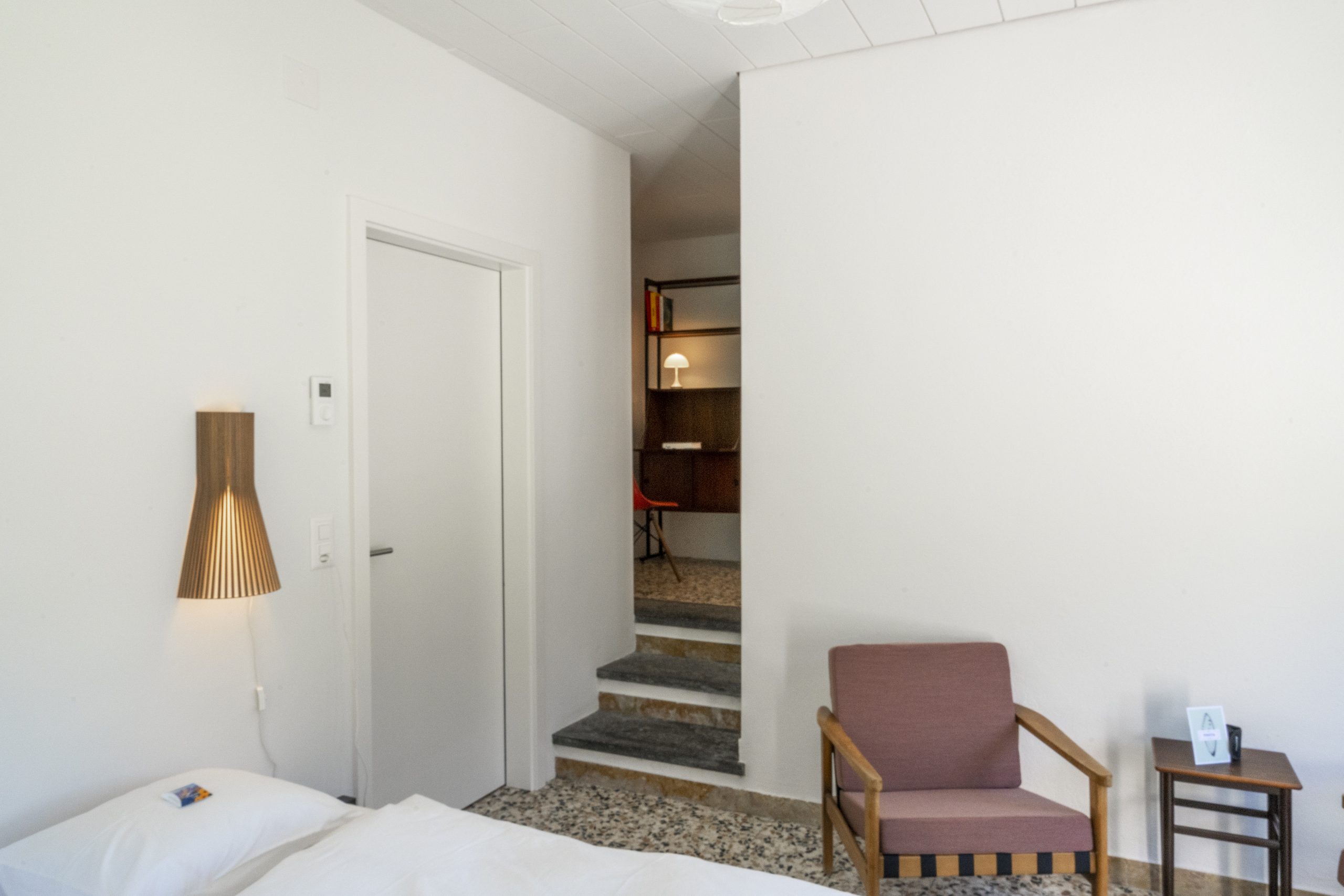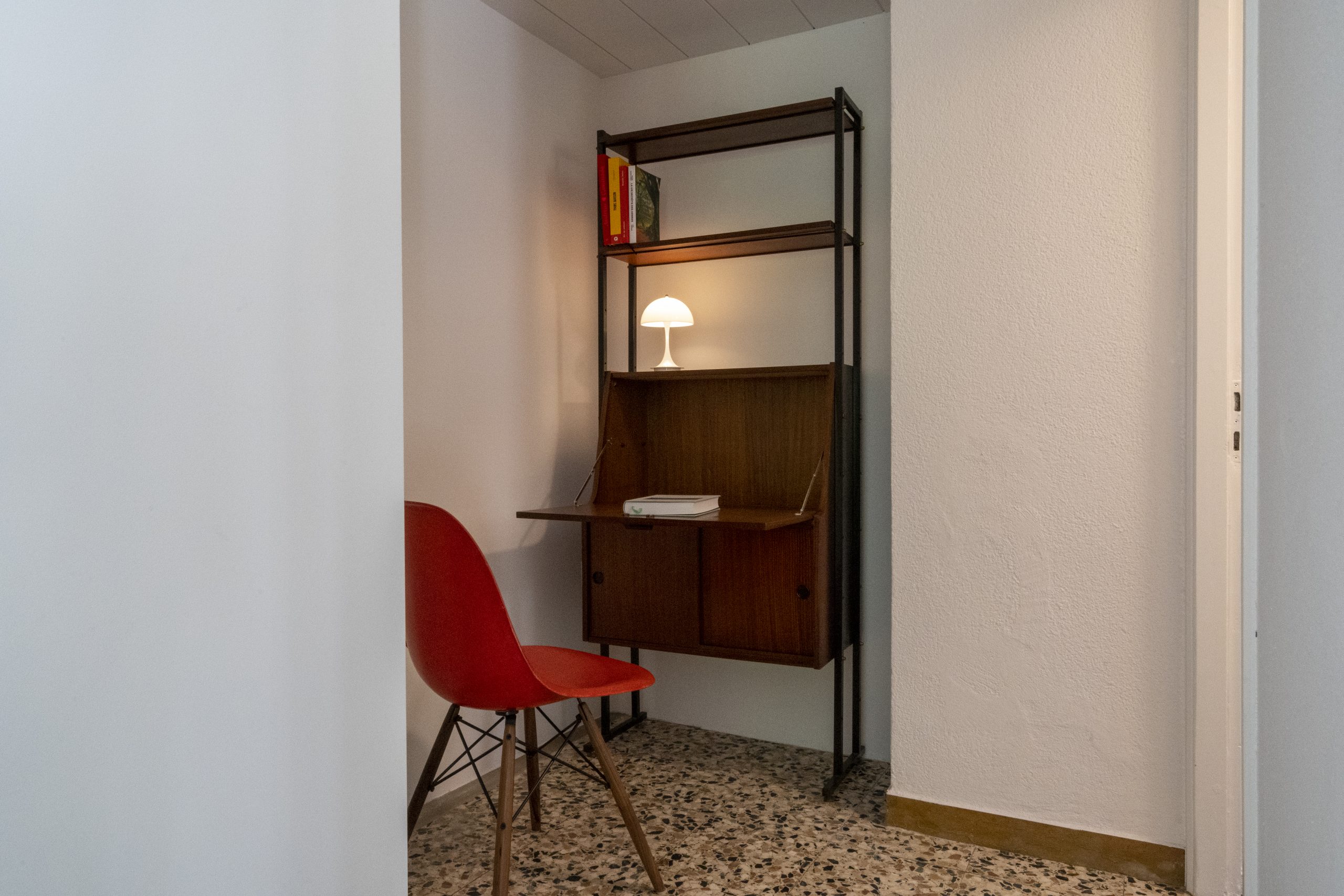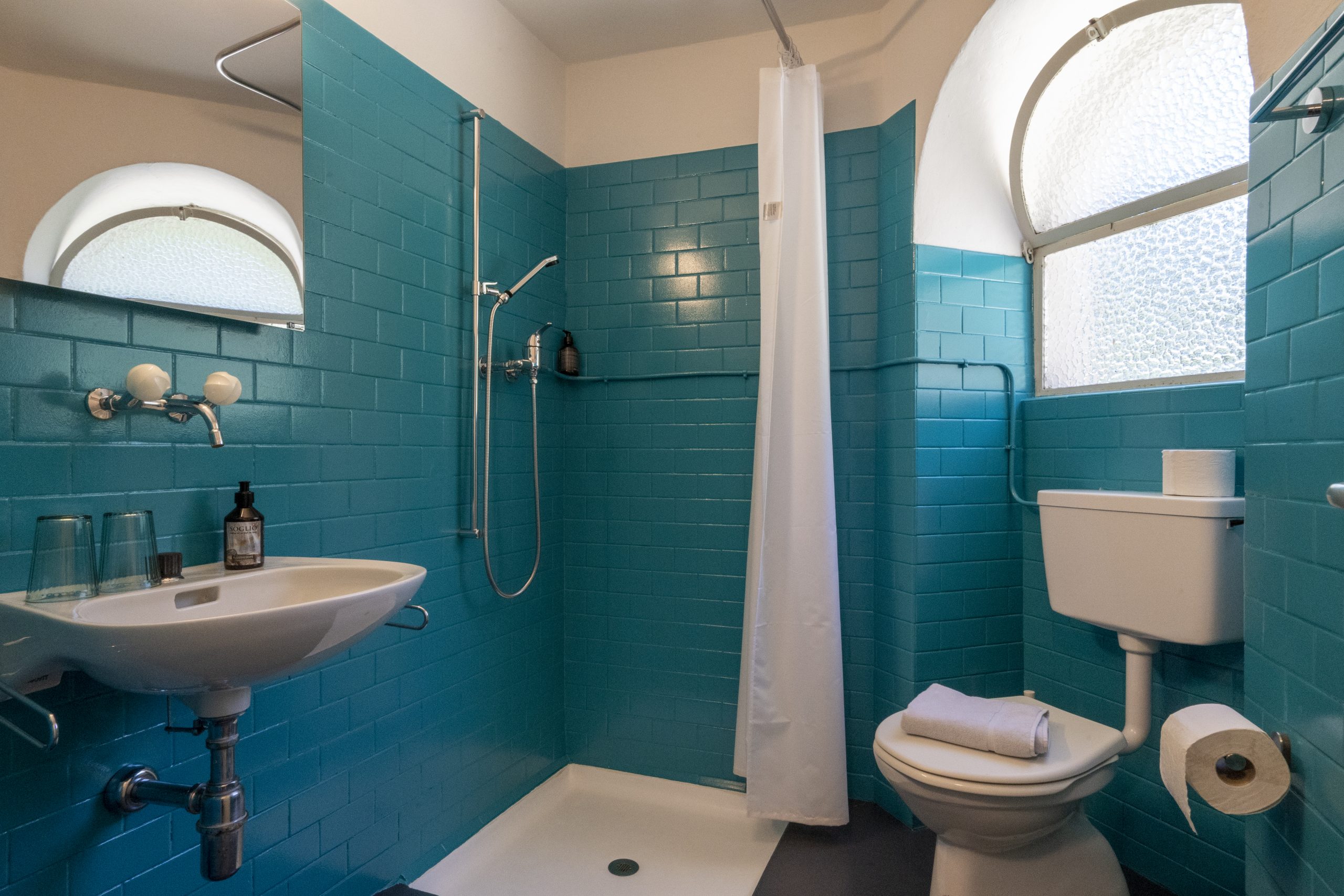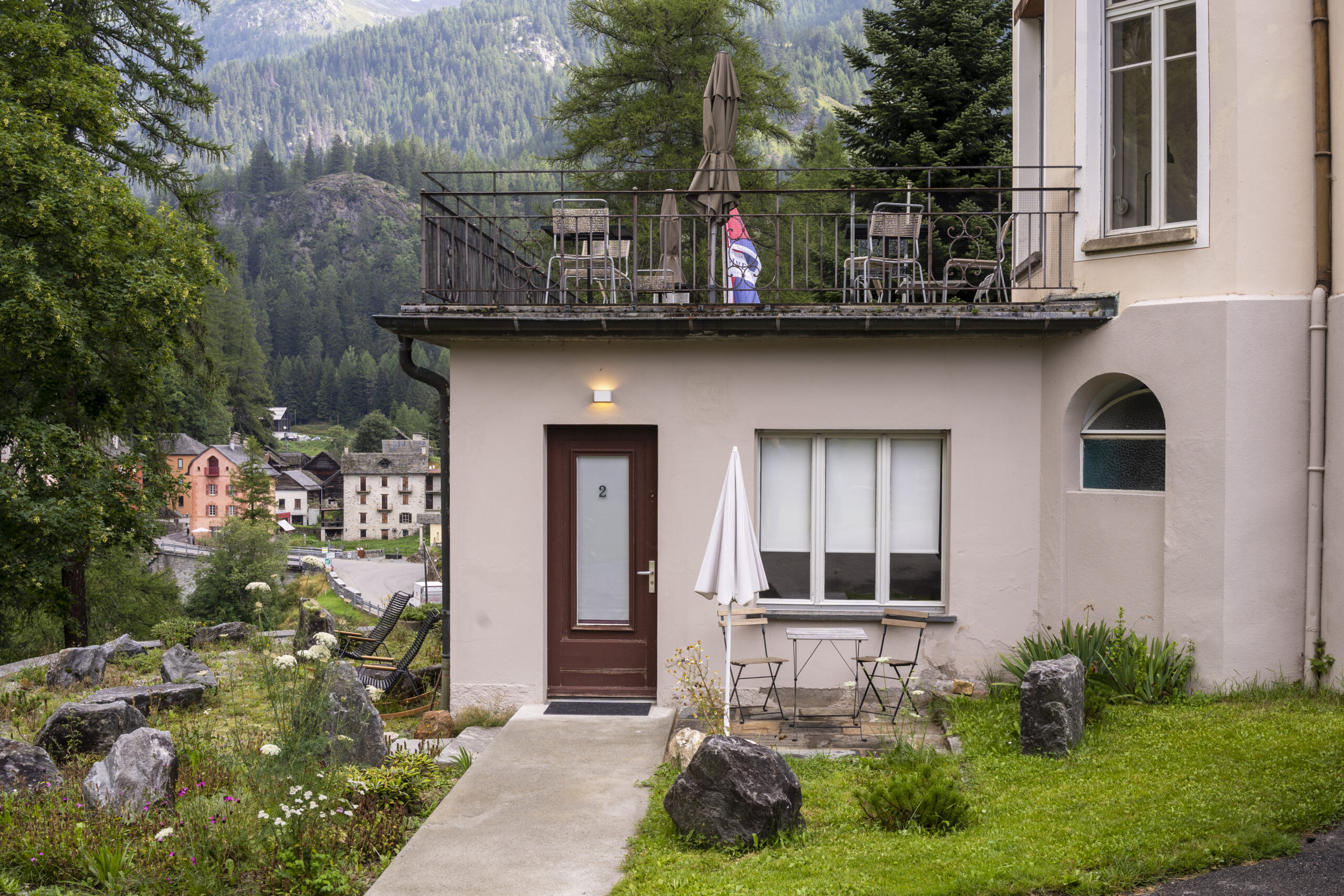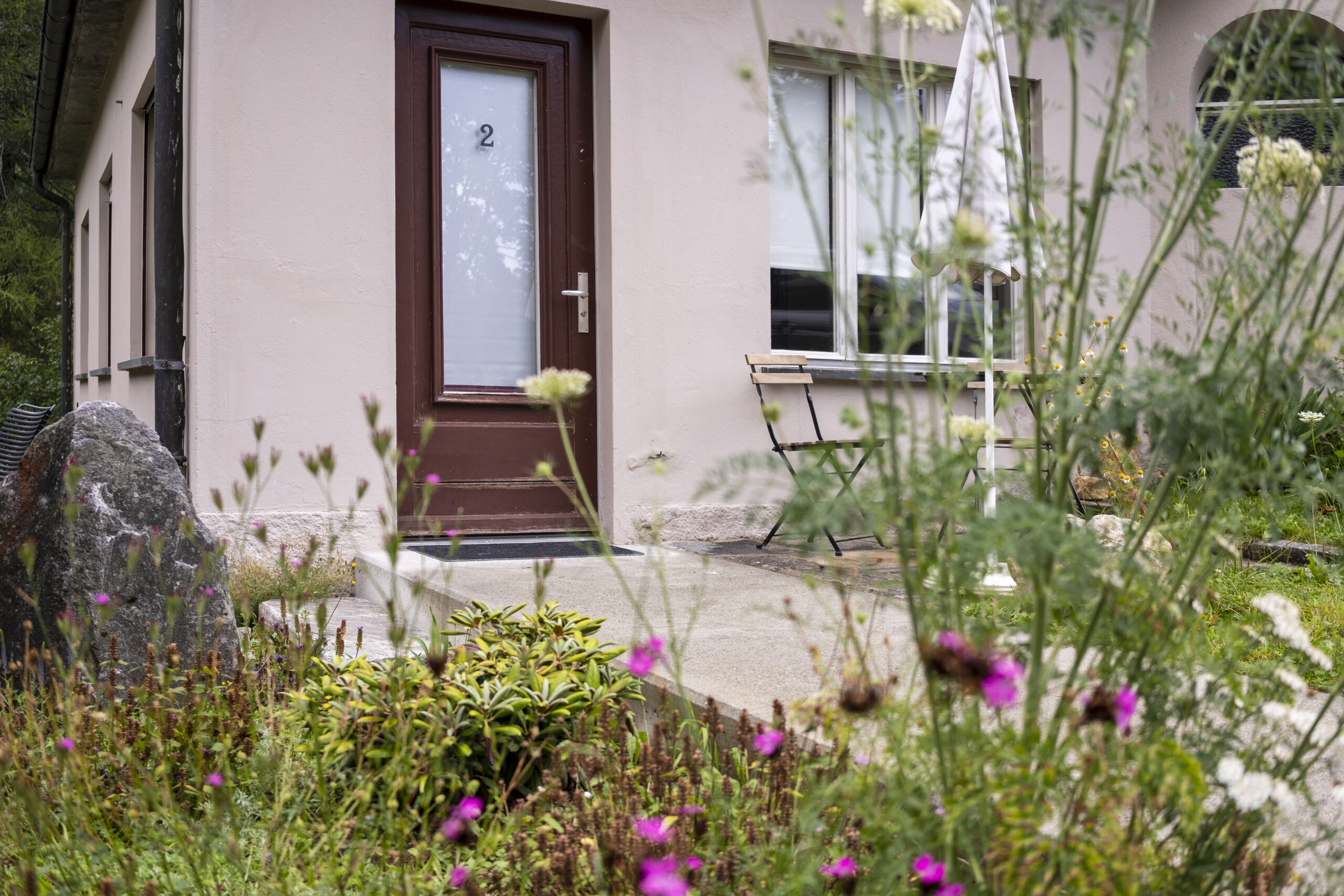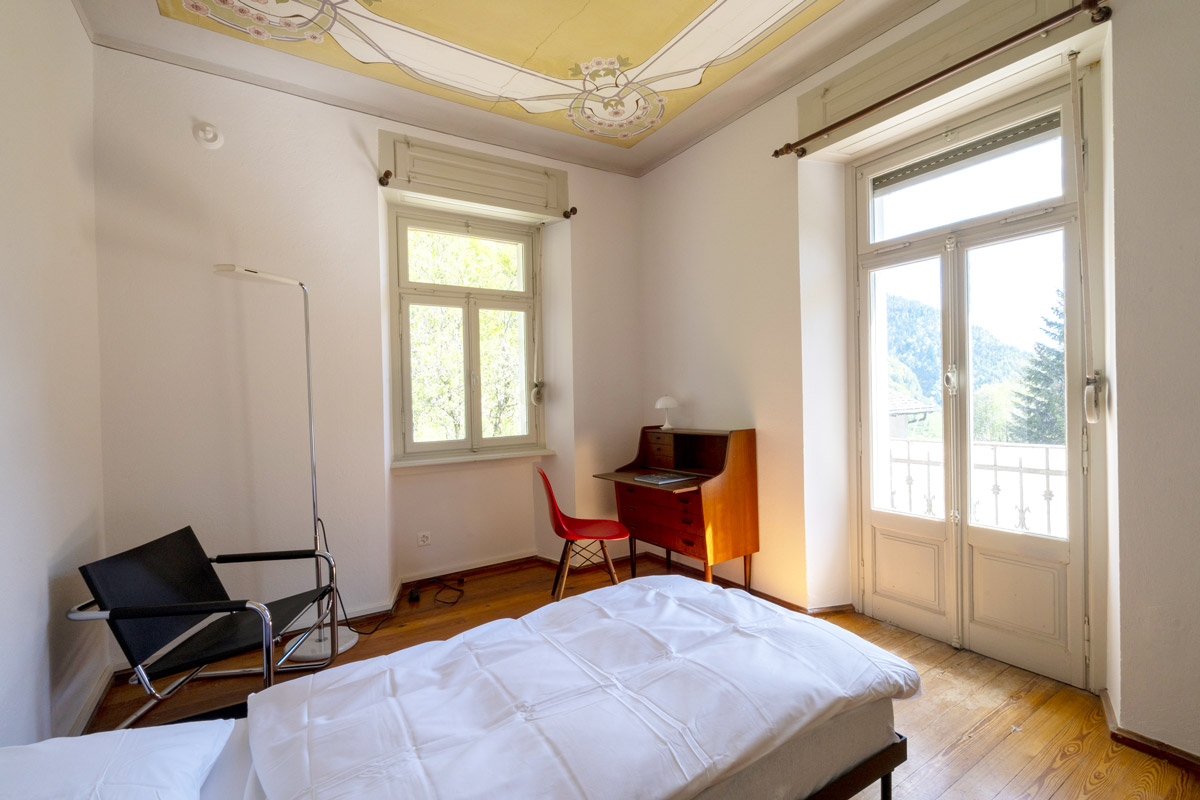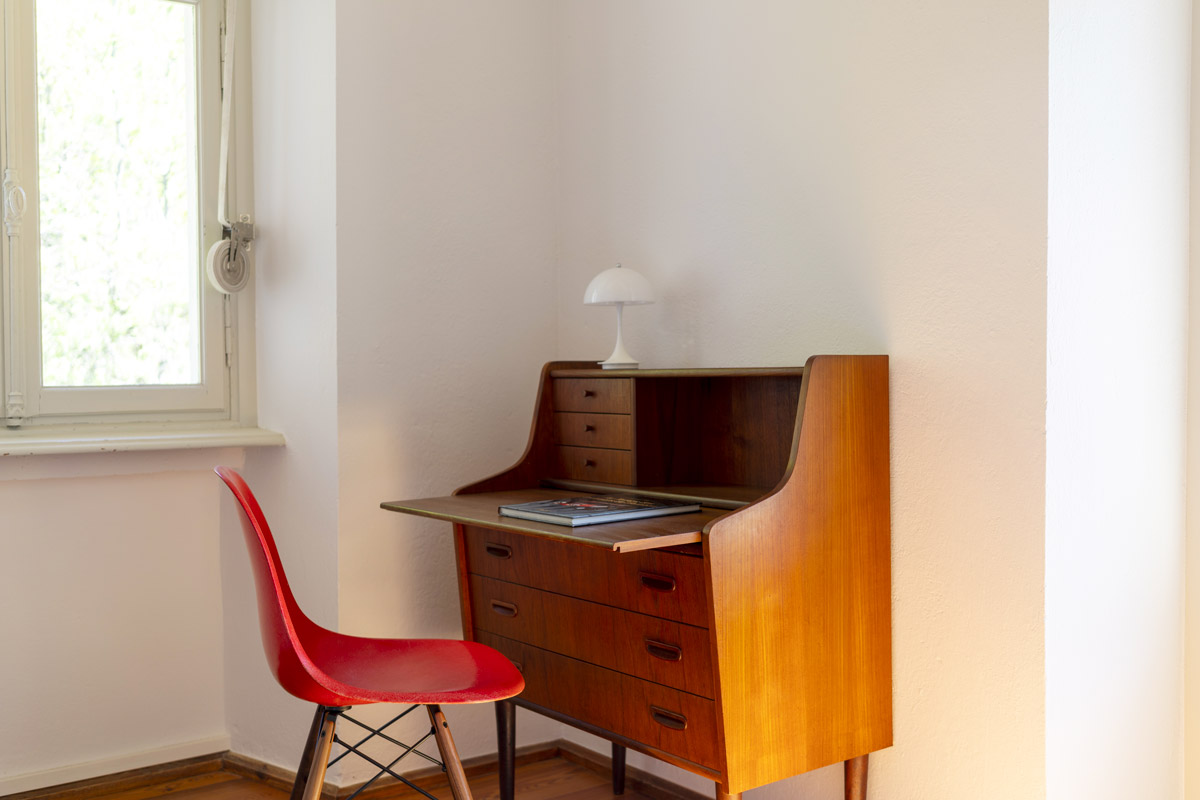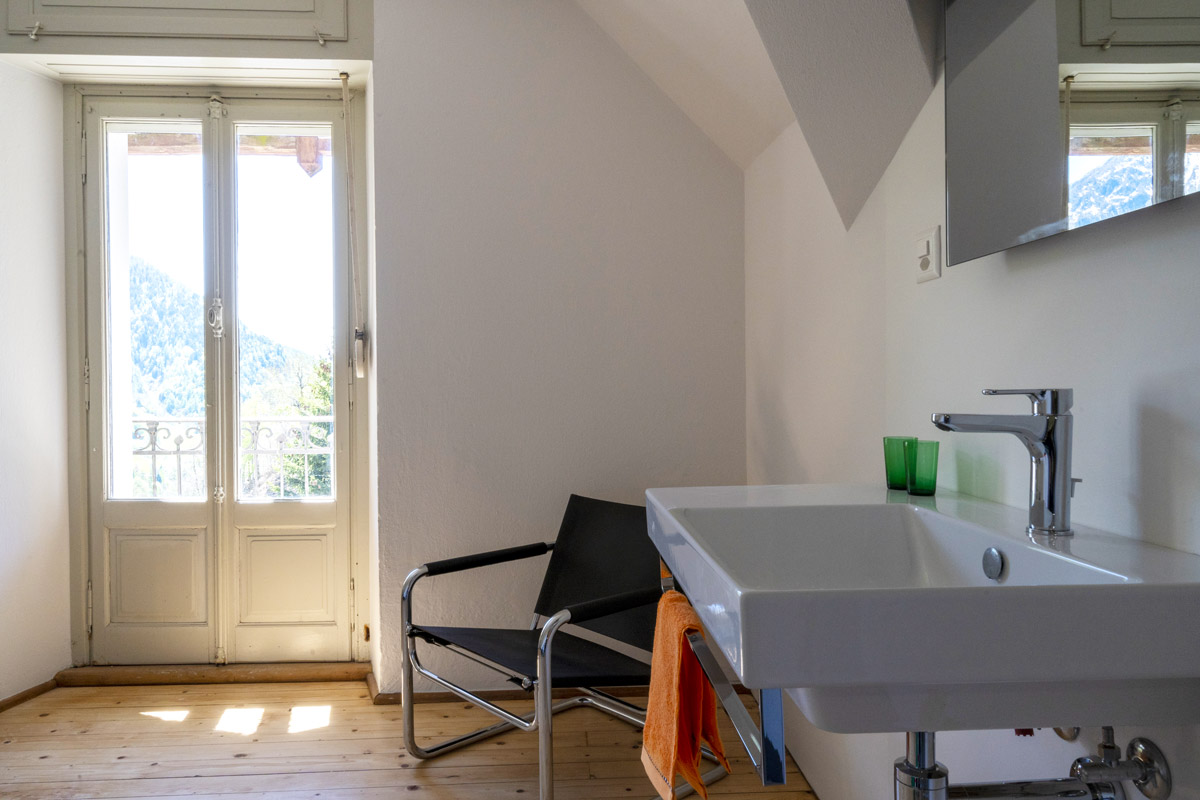 ROOM N°3
13m2 (1st floor)
Bed 140 cm
Washbasin in the room – bathroom and WC on the floor
With beautiful fresco on the ceiling
Small balcony with view on Mogno and the church of Mario Botta
ROOM N°4
22m2 (1st floor)
Large double bed 180 cm (2×90 cm)
Bathroom with shower, WC and washbasin
Nice private terrace with view on the village of Fusio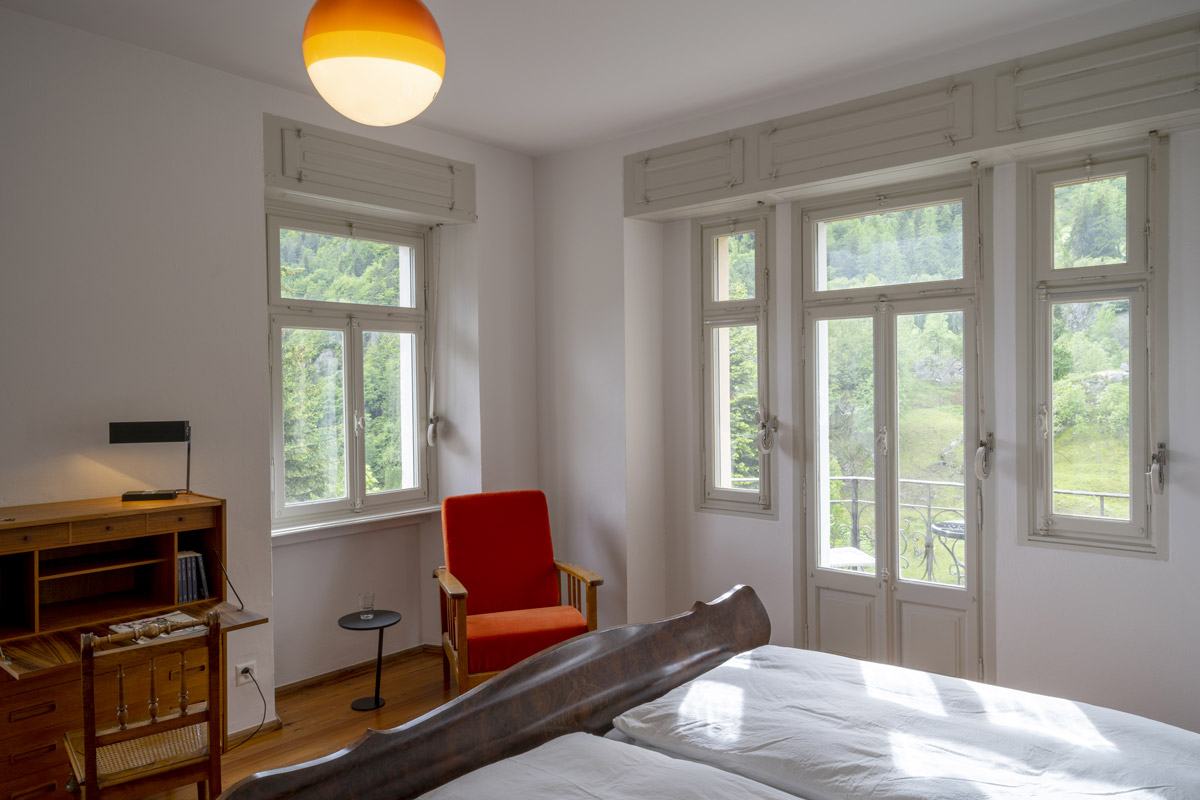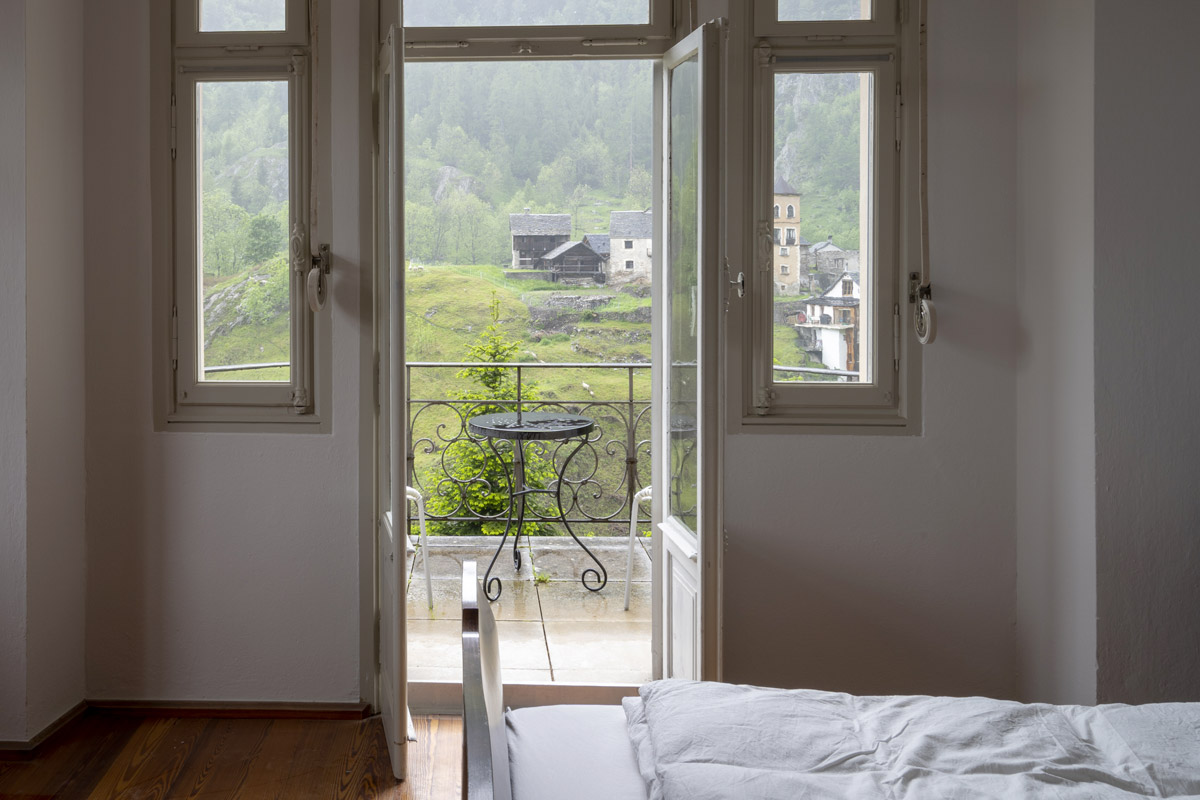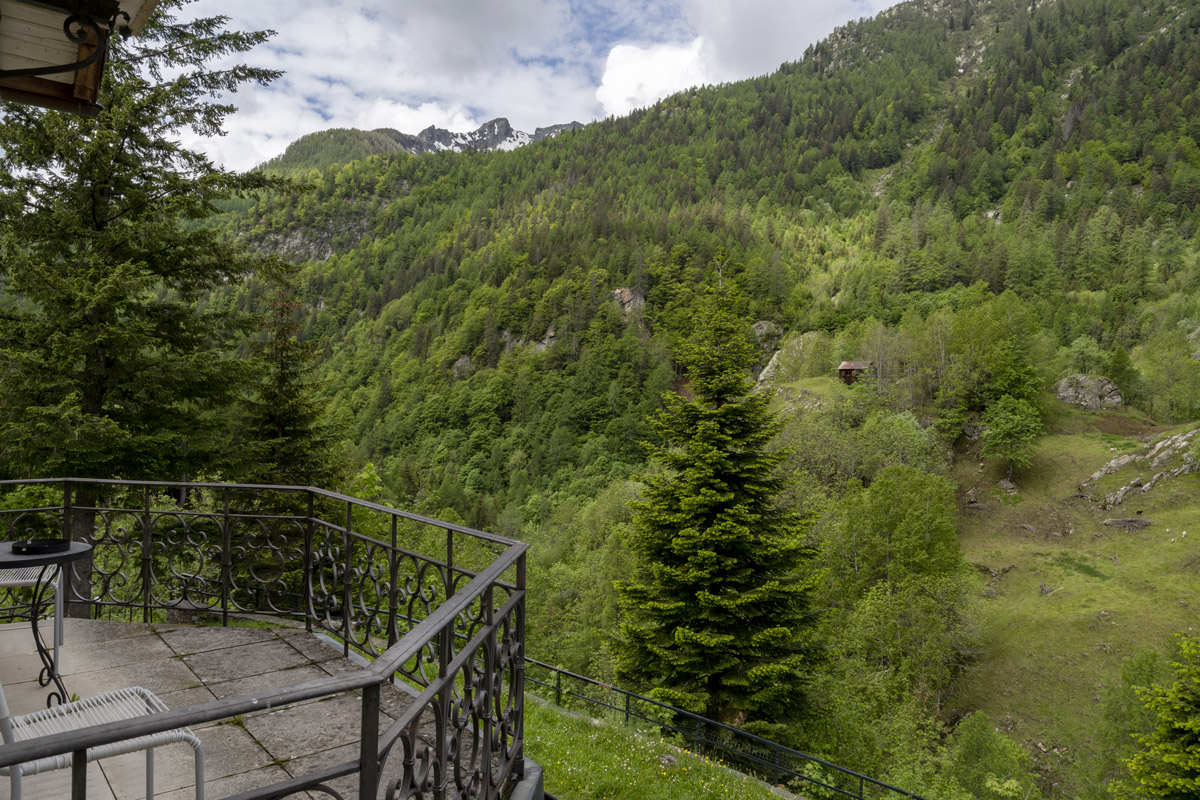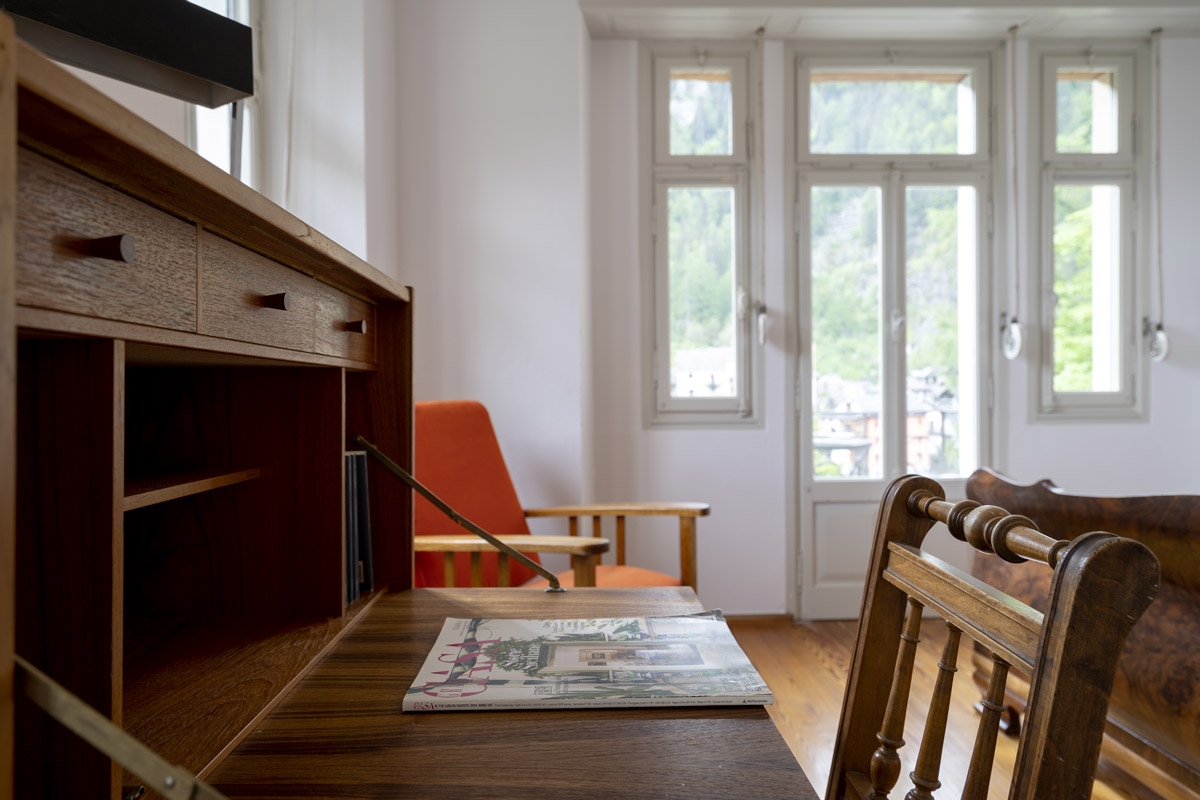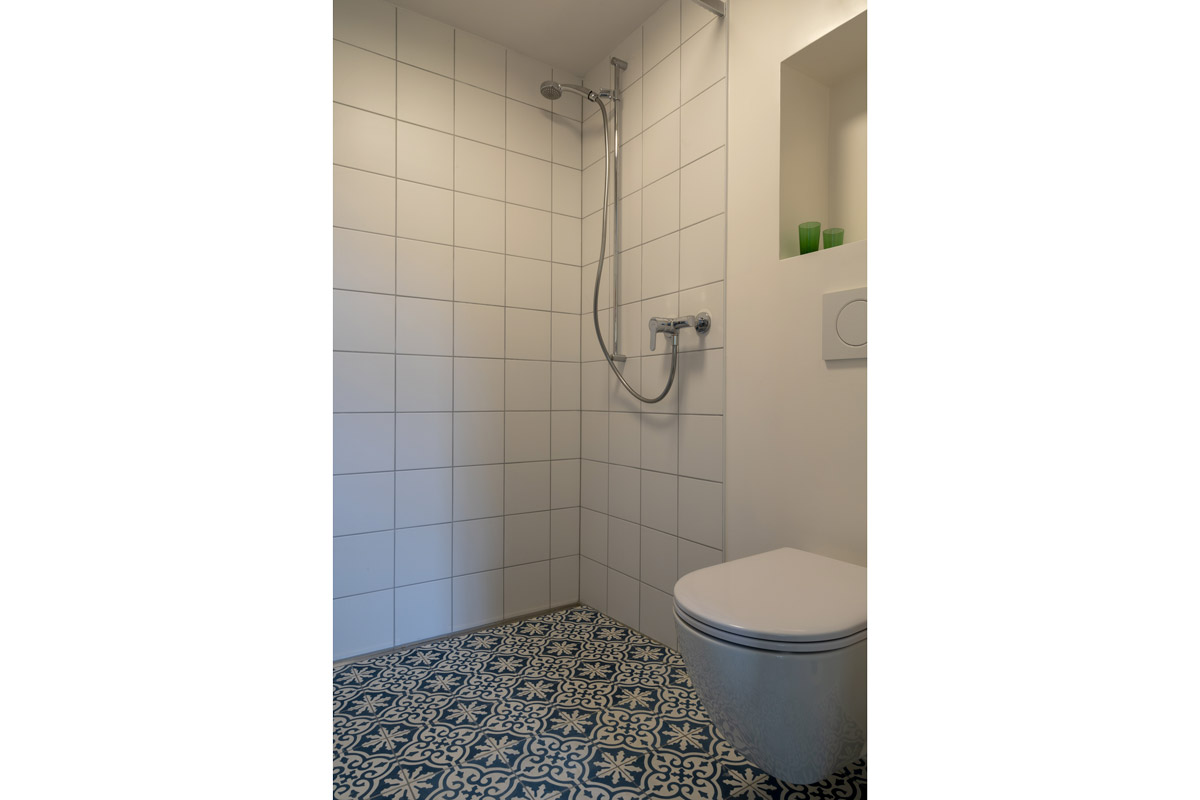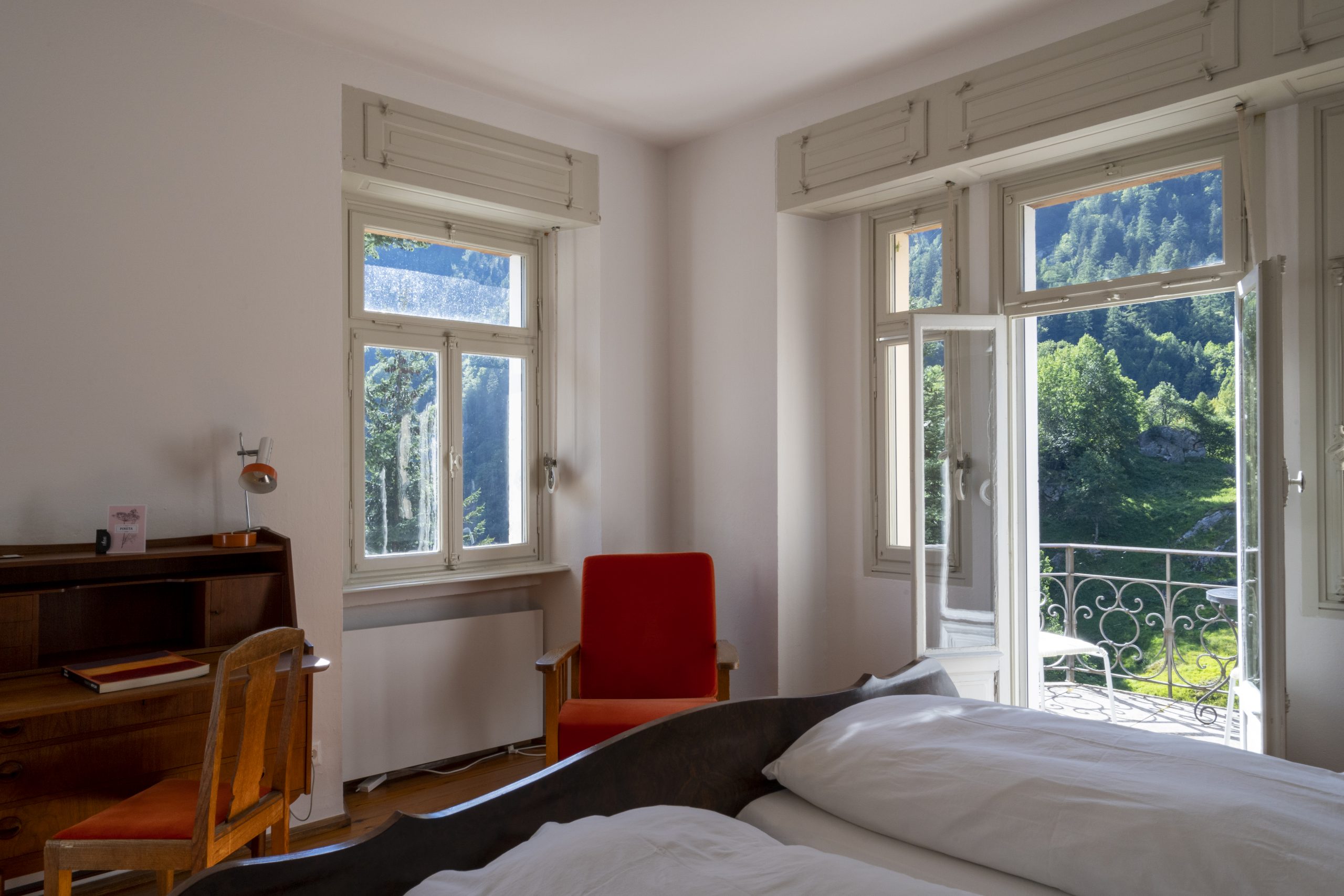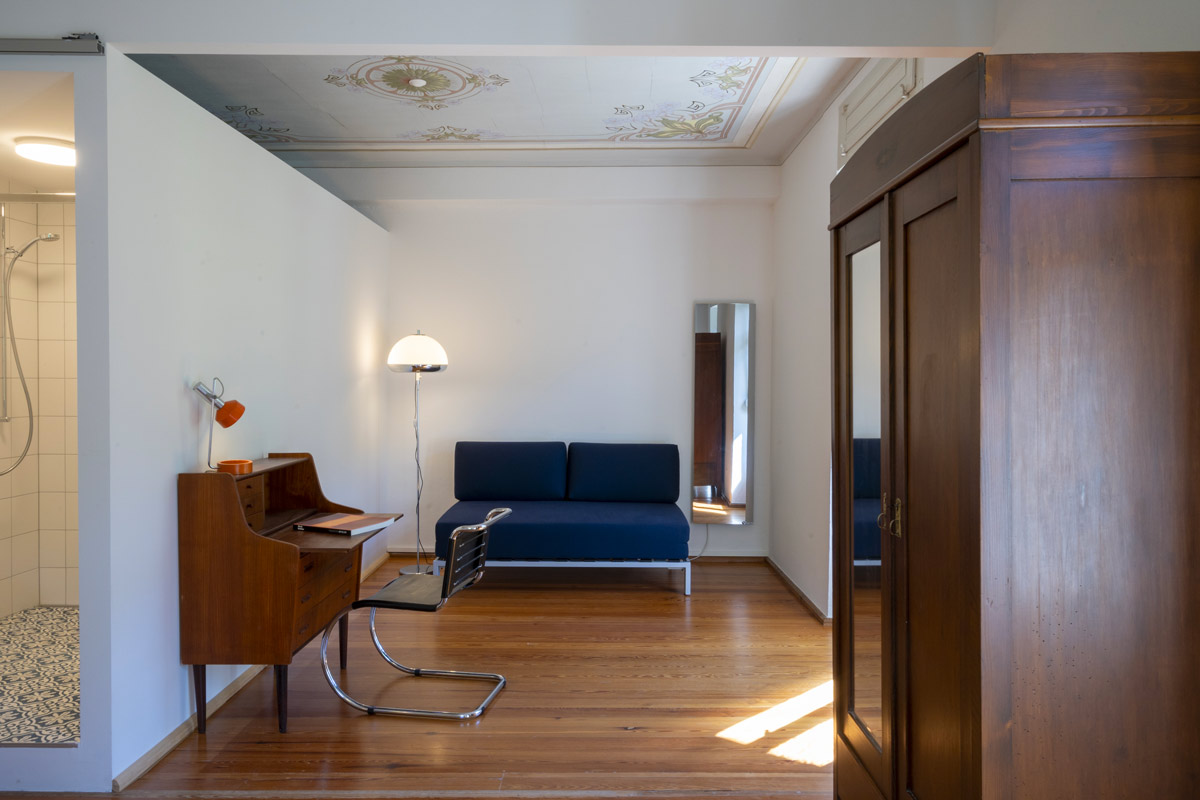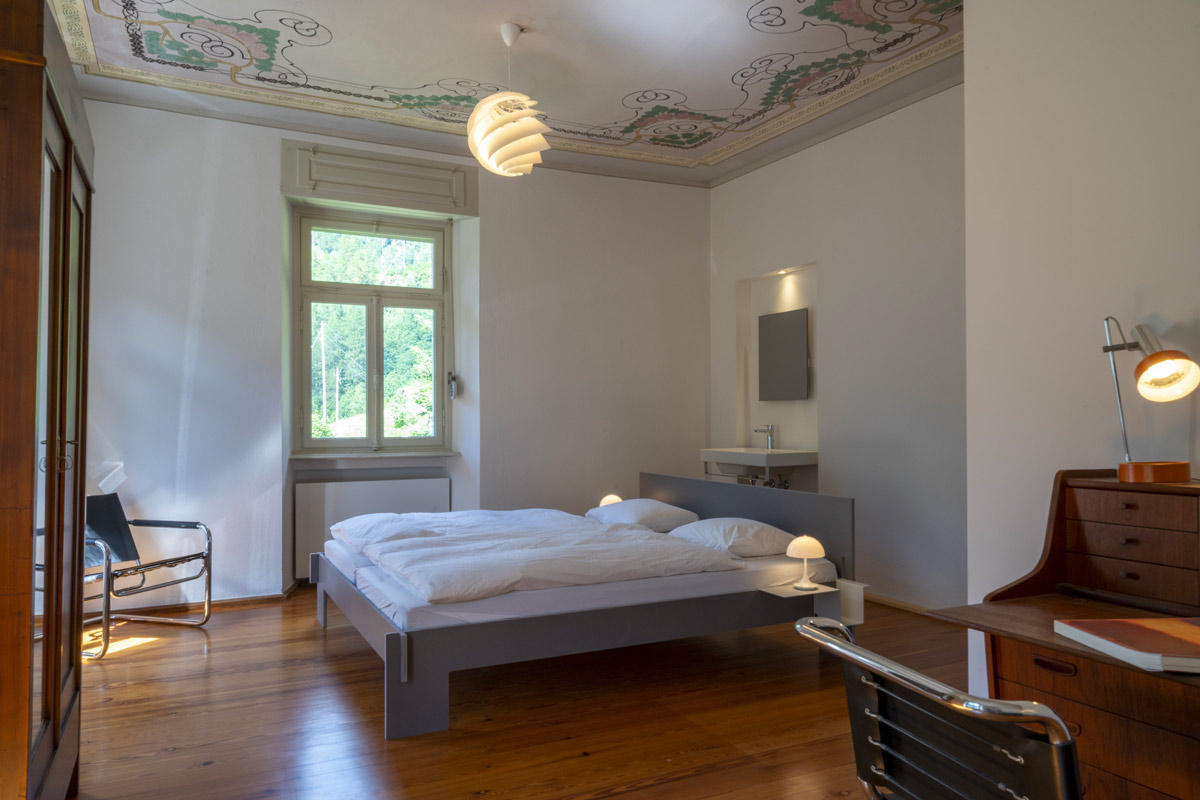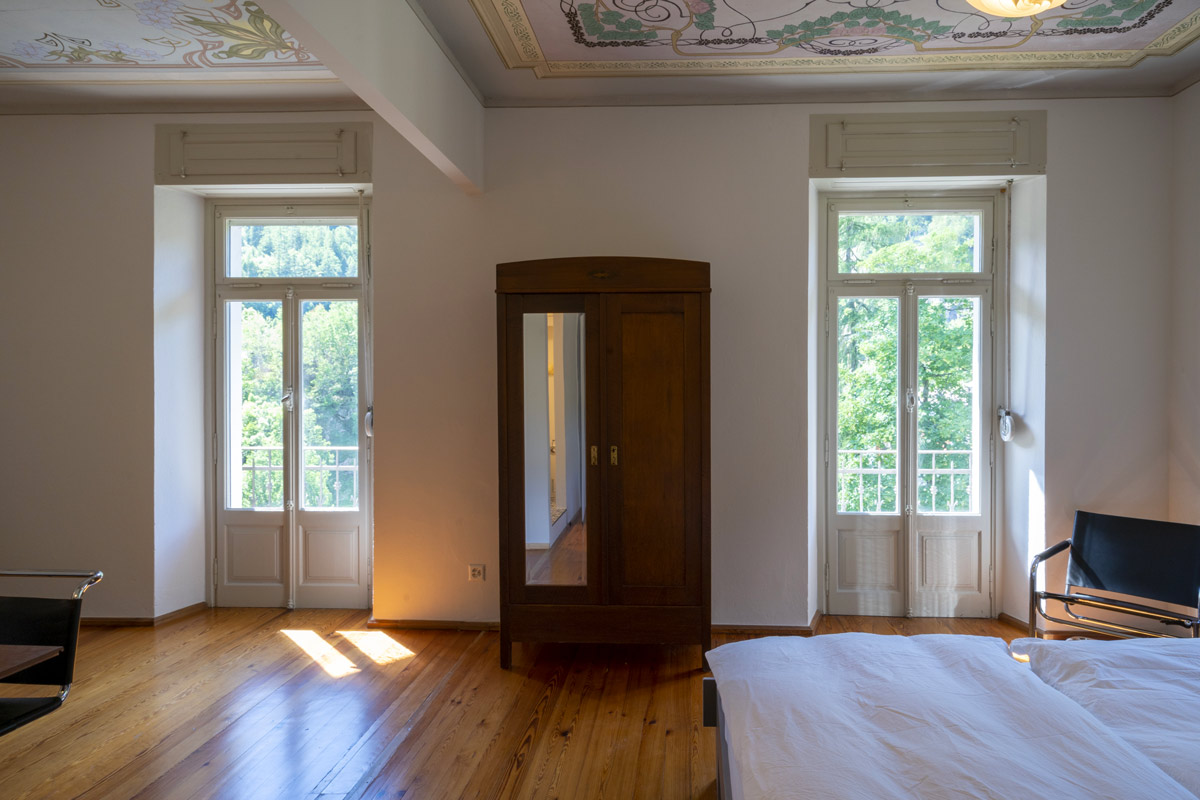 ROOM N°5
27 m2 (1st floor)
Bedroom with large double bed 180 cm – sitting area with sofa bed 140 cm
Bathroom with shower, WC and washbasin
With two beautiful frescoes on the ceiling
Two balconies with view on the village of Fusio
ROOM N°6
12 m2 (1st floor)
Single bed 120 cm
Washbasin in the room – bathroom and WC on the floor
With beautiful fresco on the ceiling
View on the forest and the mountains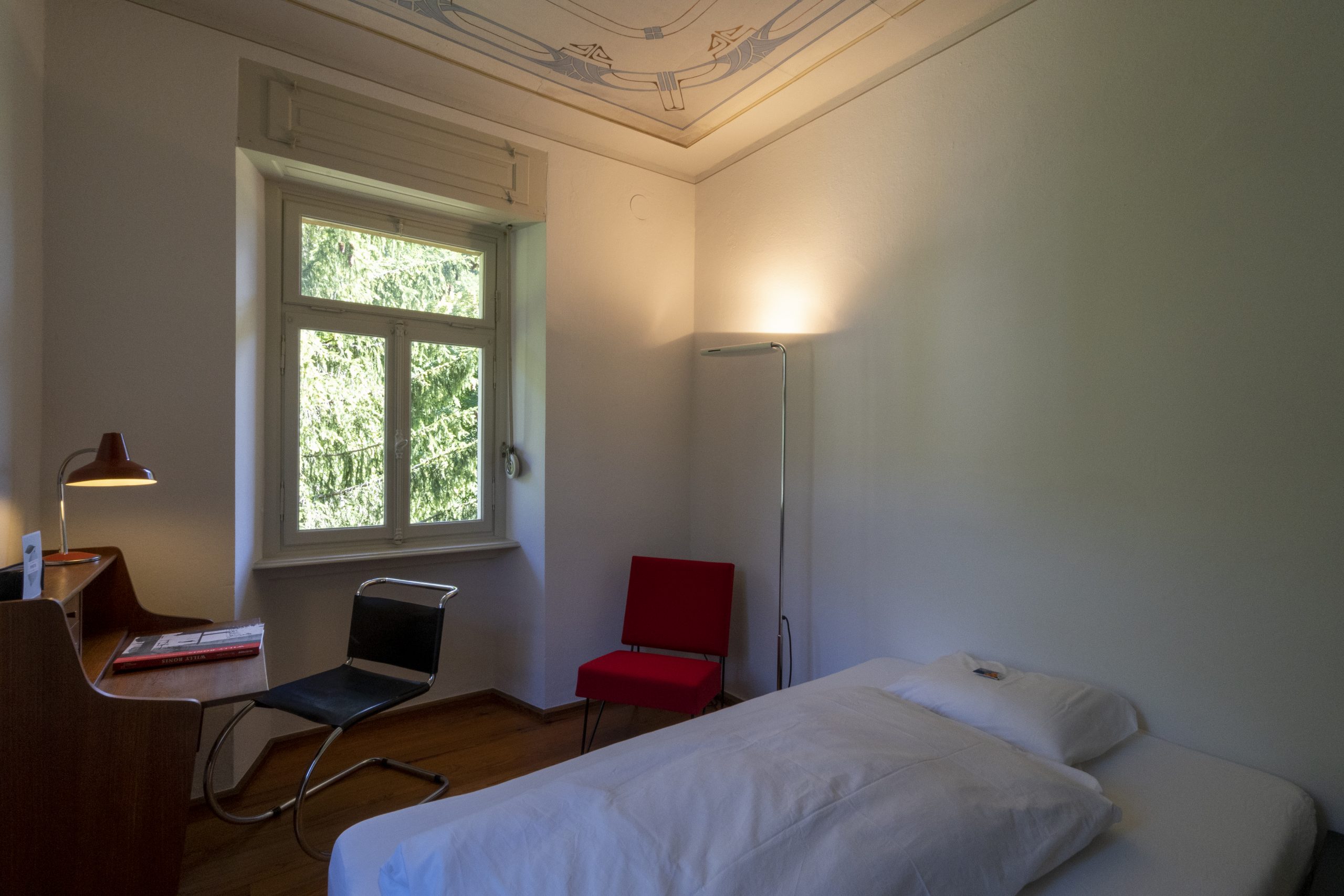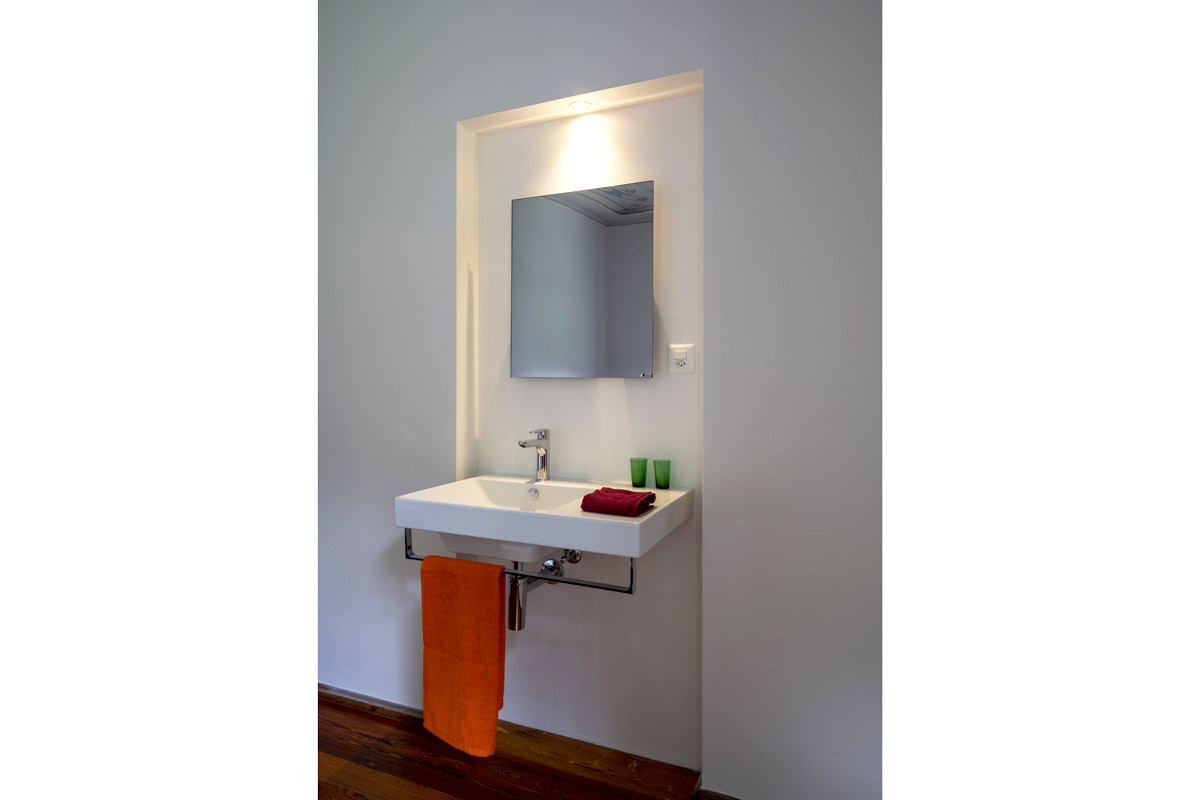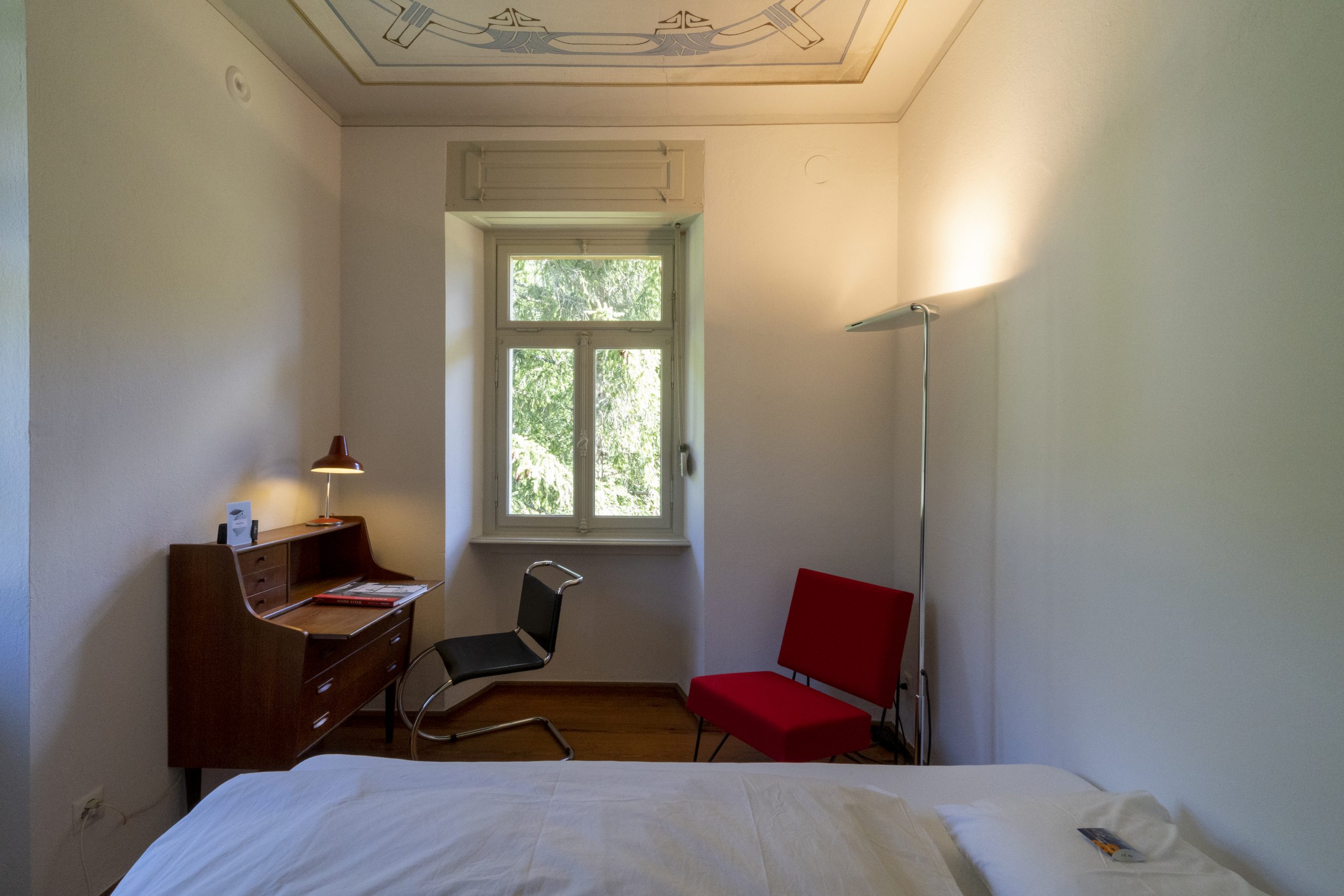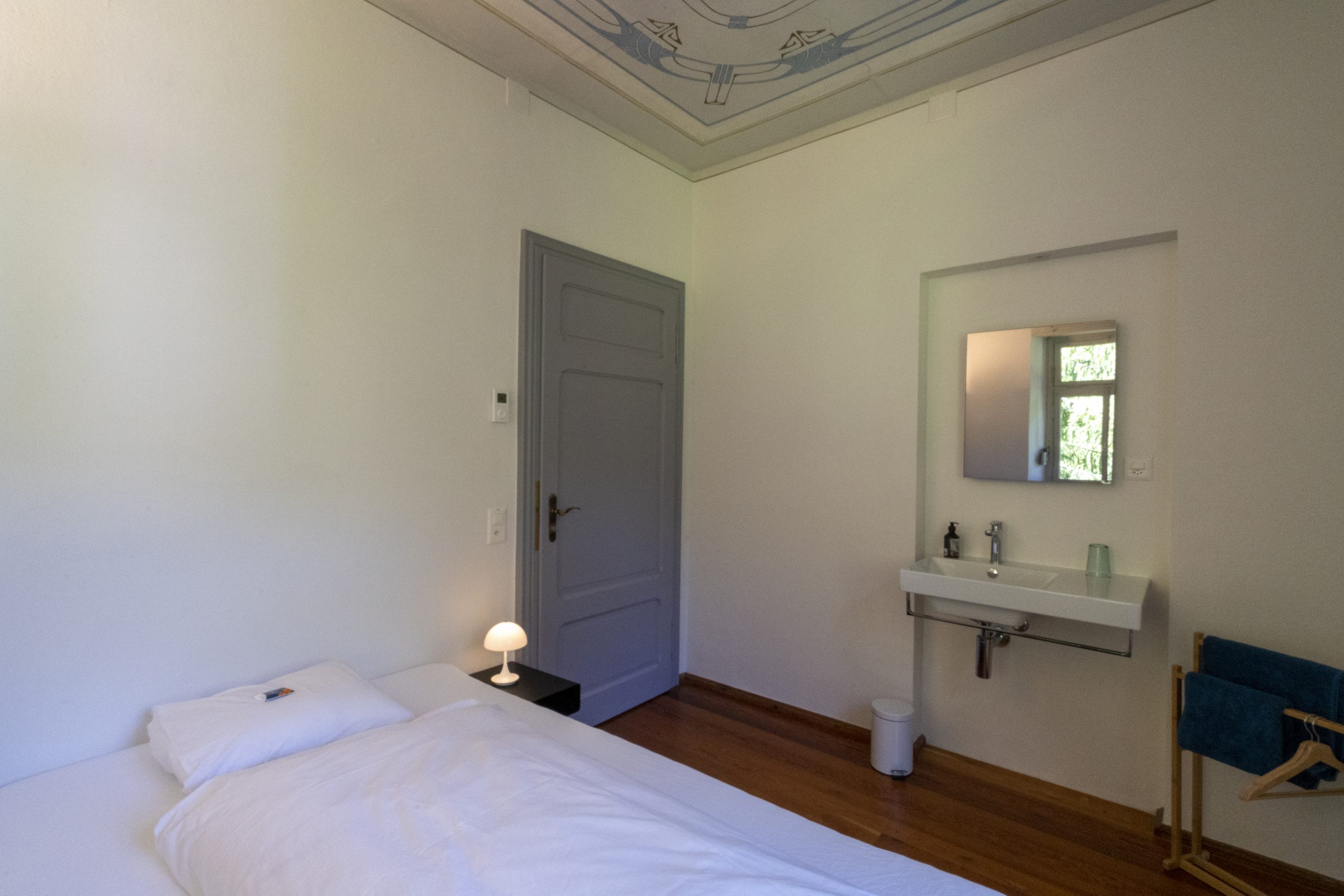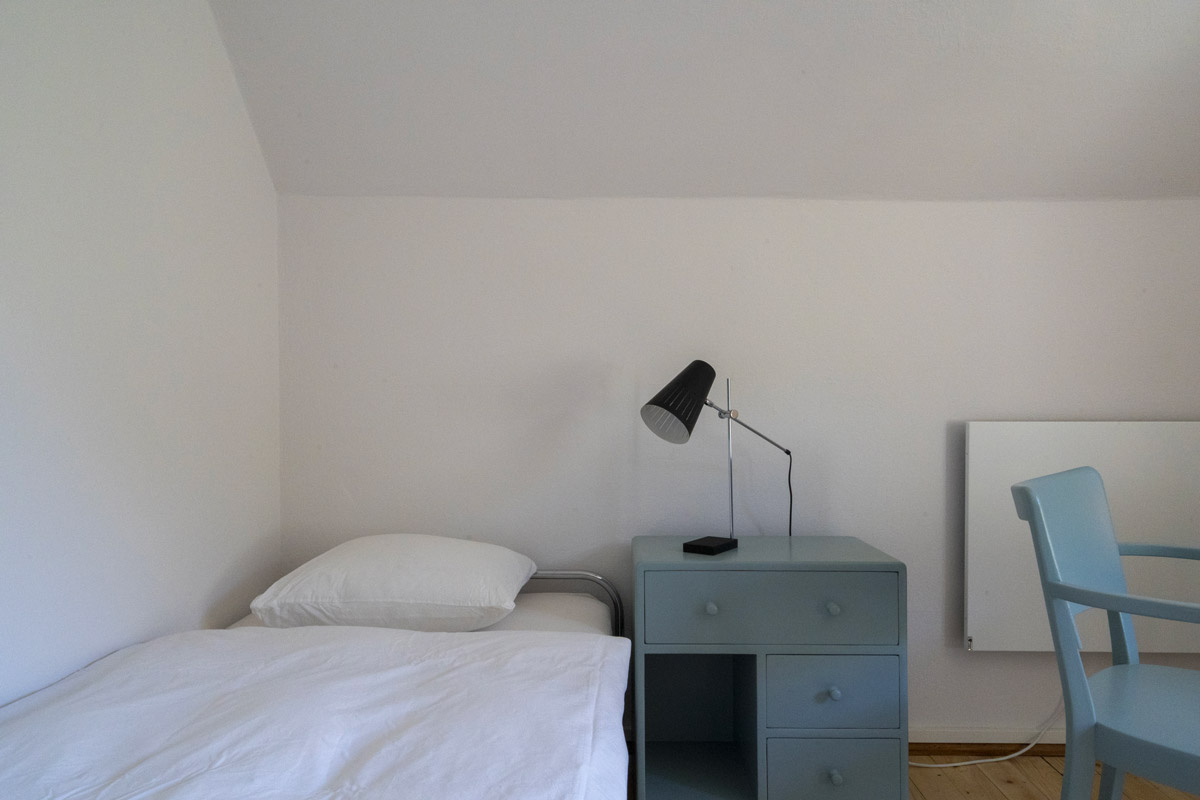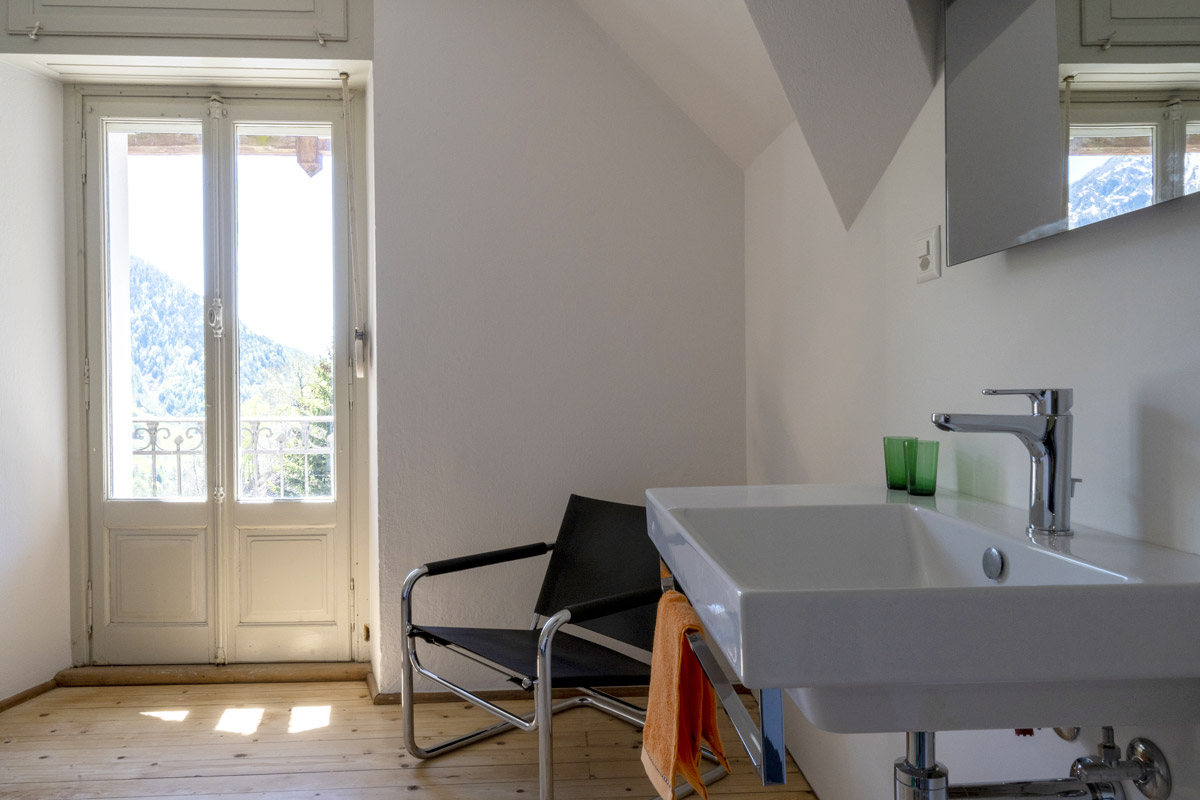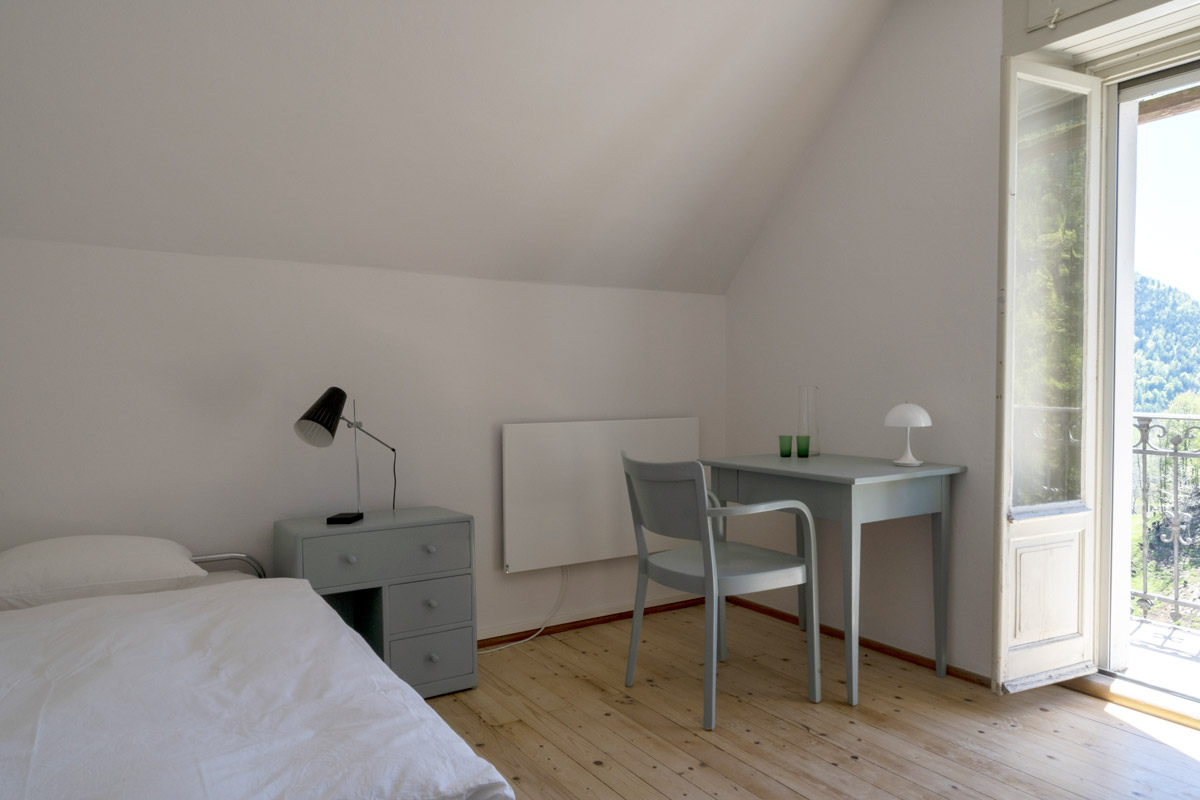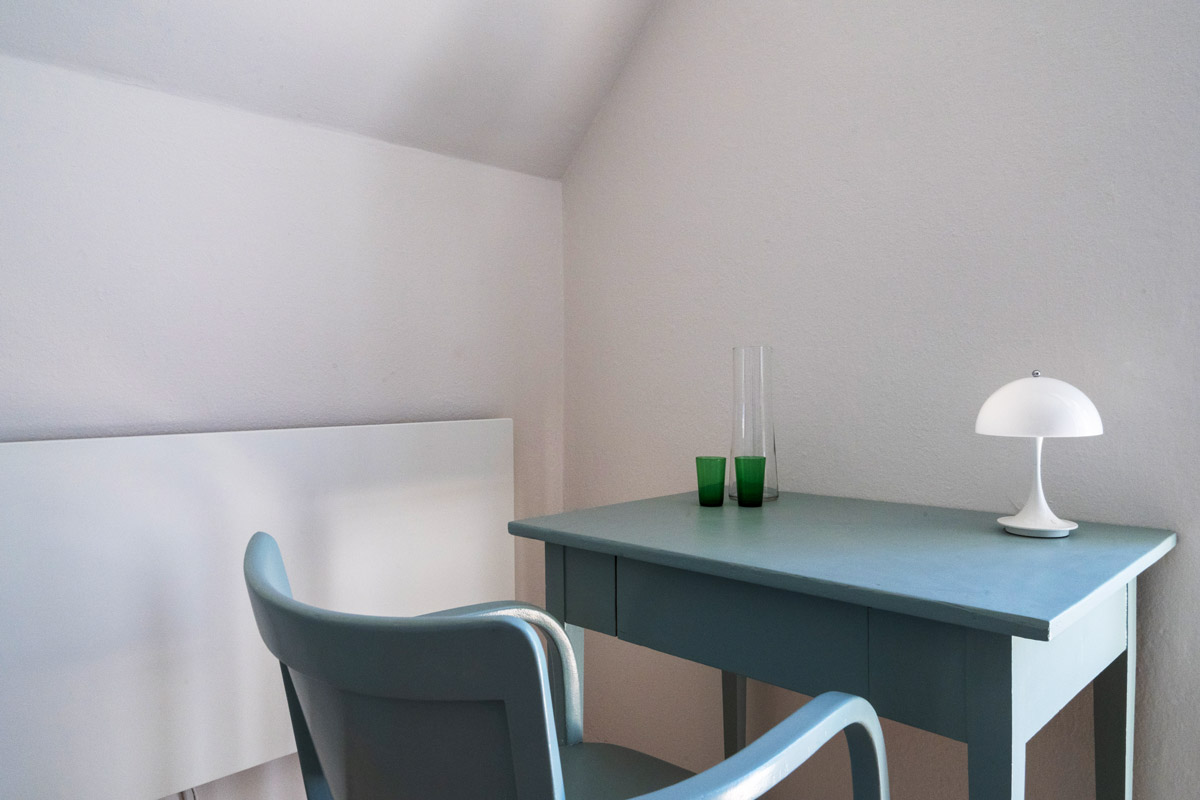 ROOM N°7
13 m2 (2nd floor, attic)
Single bed 90 cm
Washbasin in the room – bathroom and WC on the floor
Small balcony with view on Mogno and the church of Mario Botta
ROOM N°8
27 m2 (2nd floor, attic)
Bedroom with double bed 180 cm (2×90 com) – sitting area with sofa bed 140 cm
Large bathroom with shower, toilet and washbasin
Small balcony with view on the village of Fusio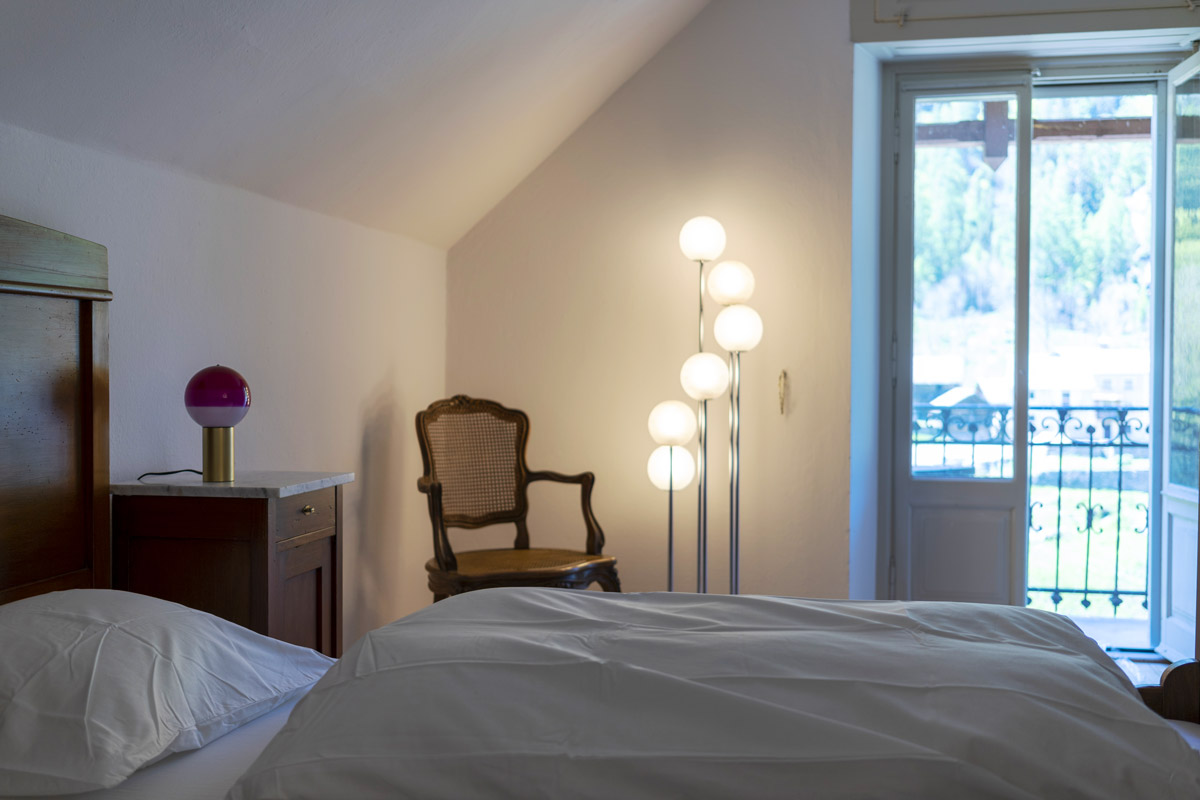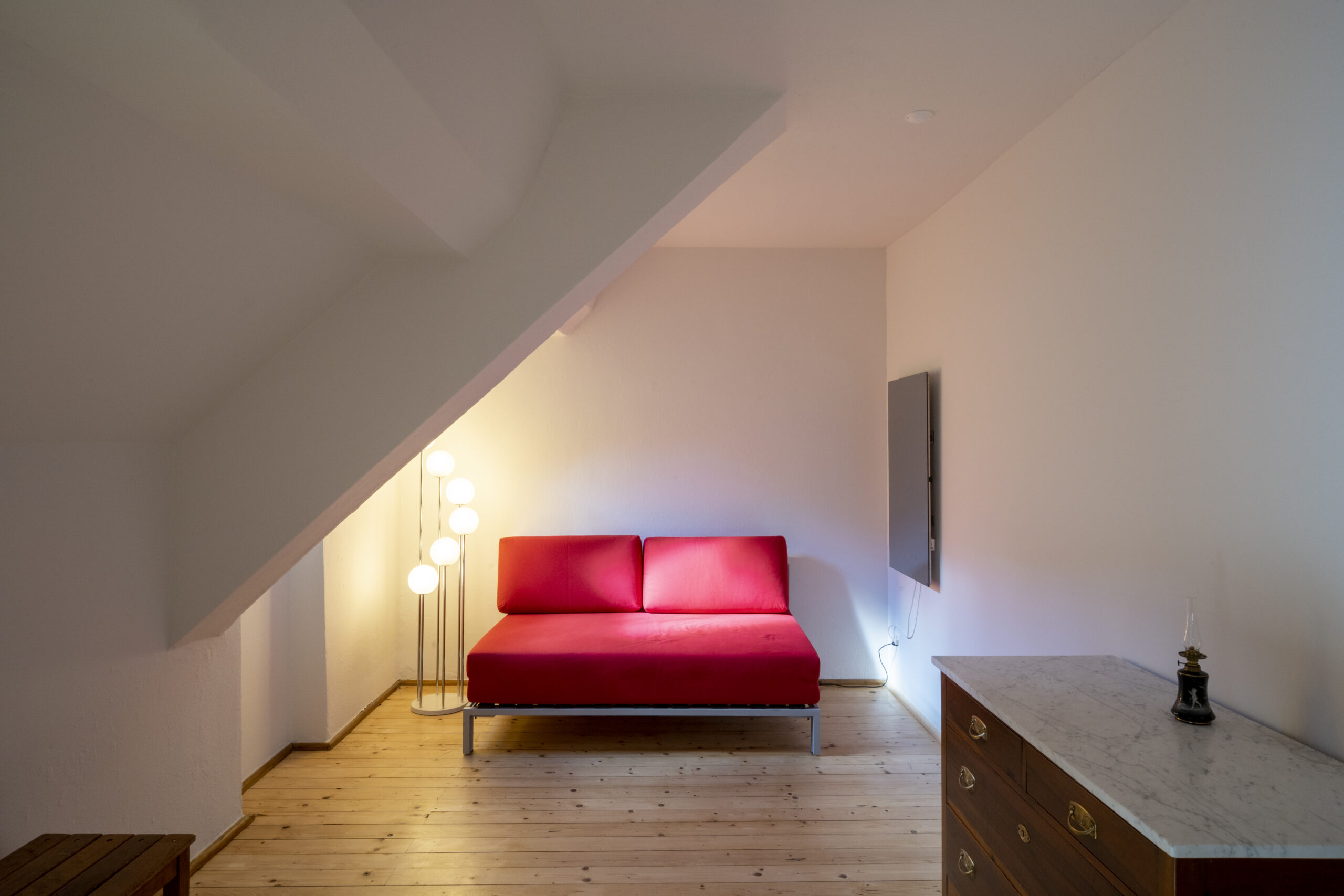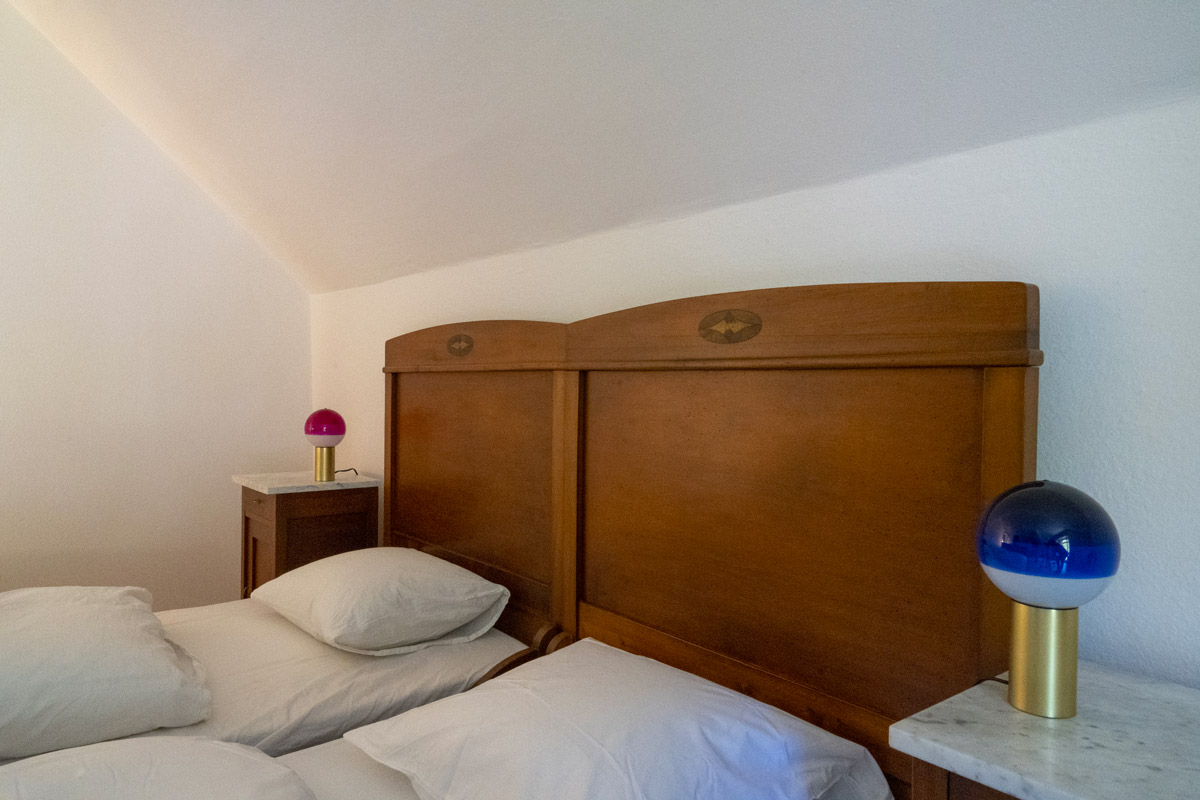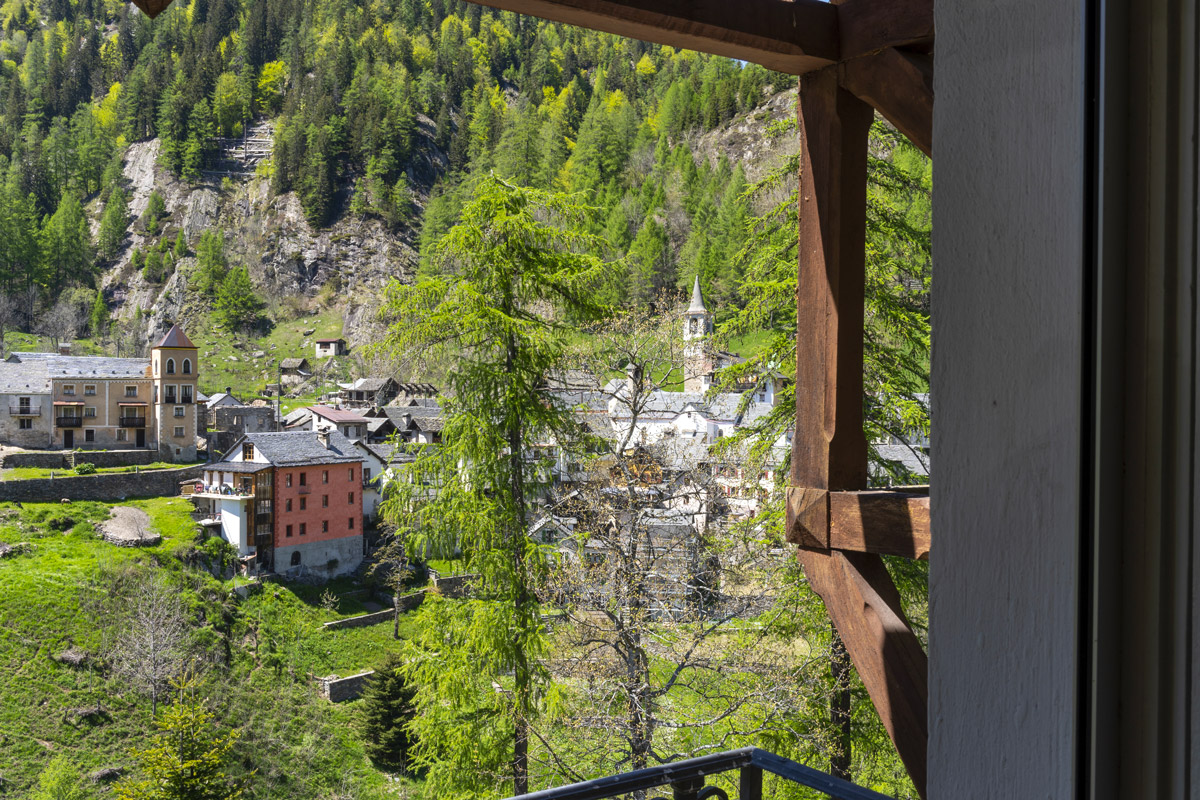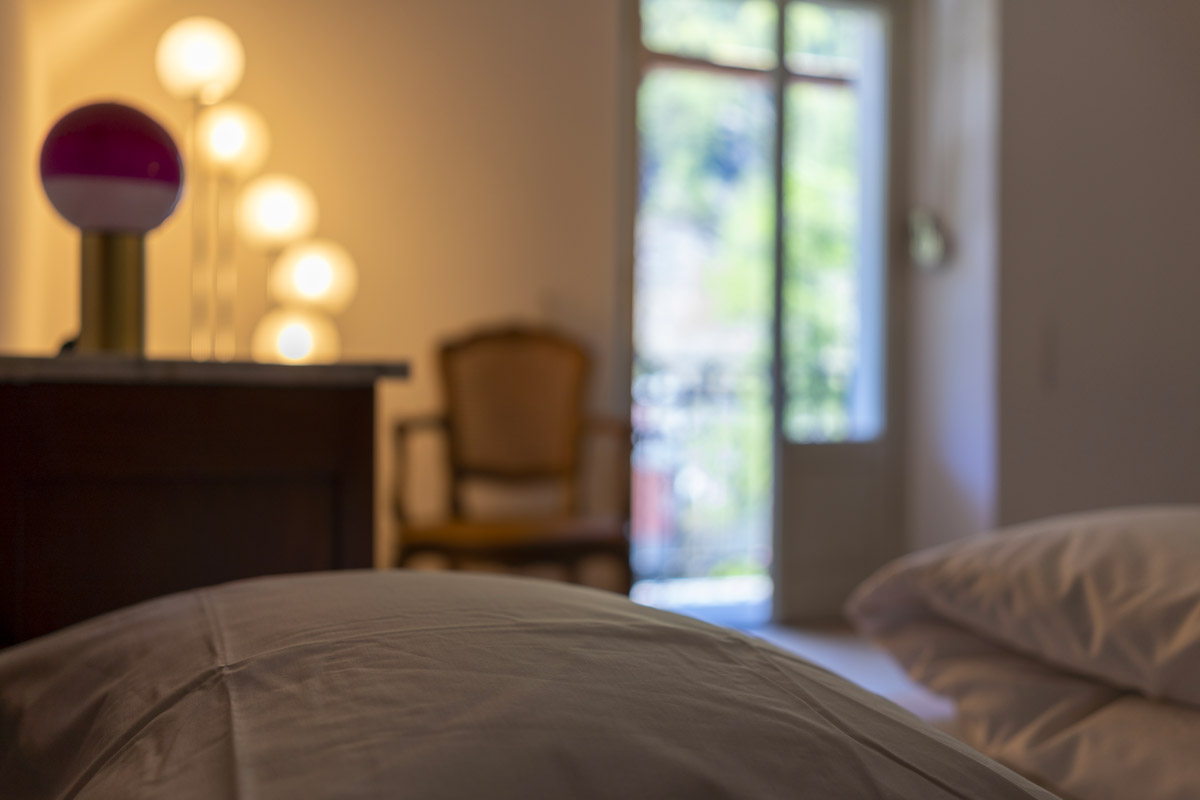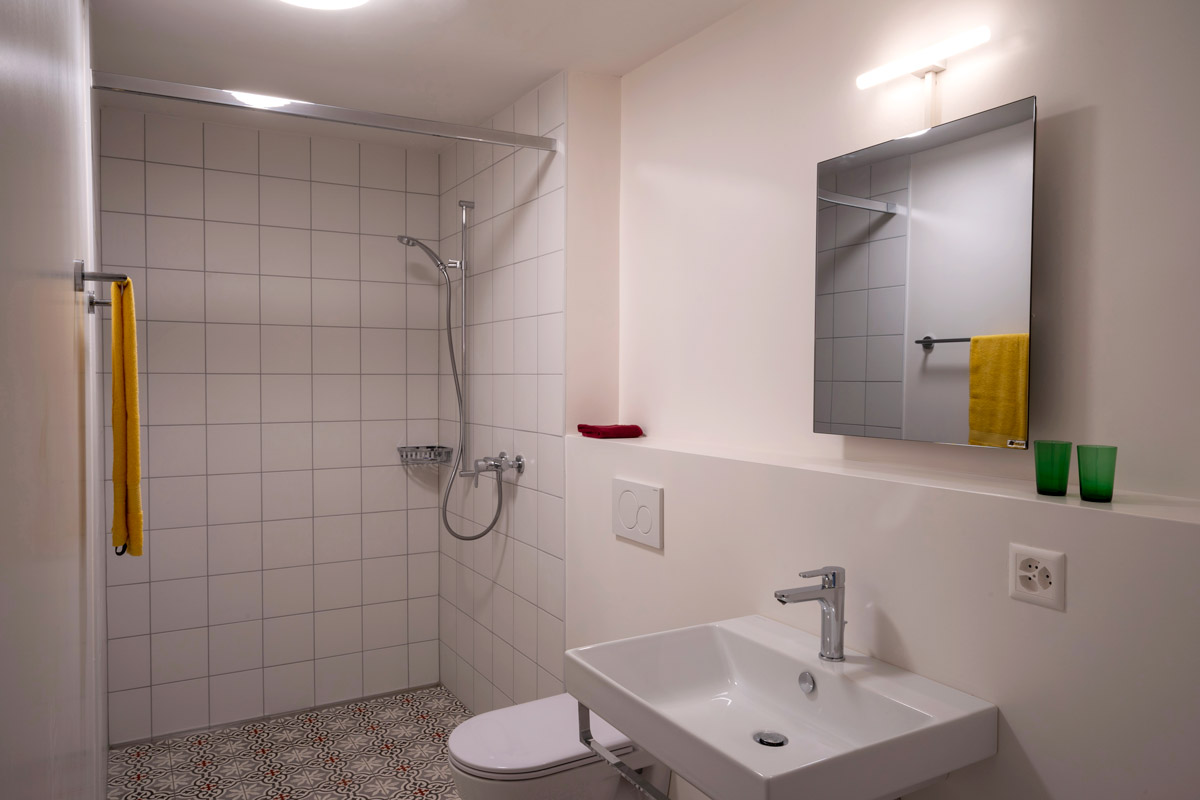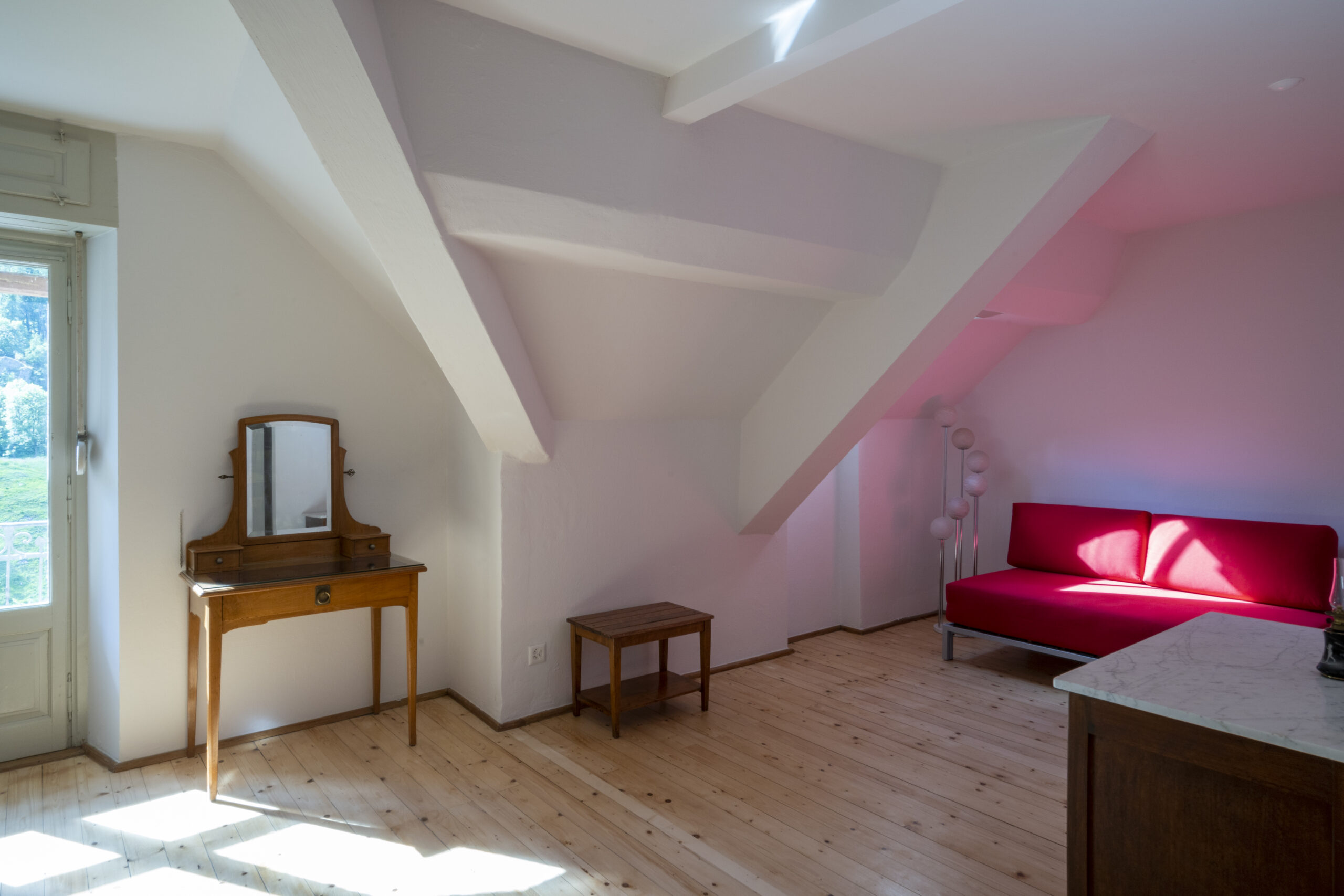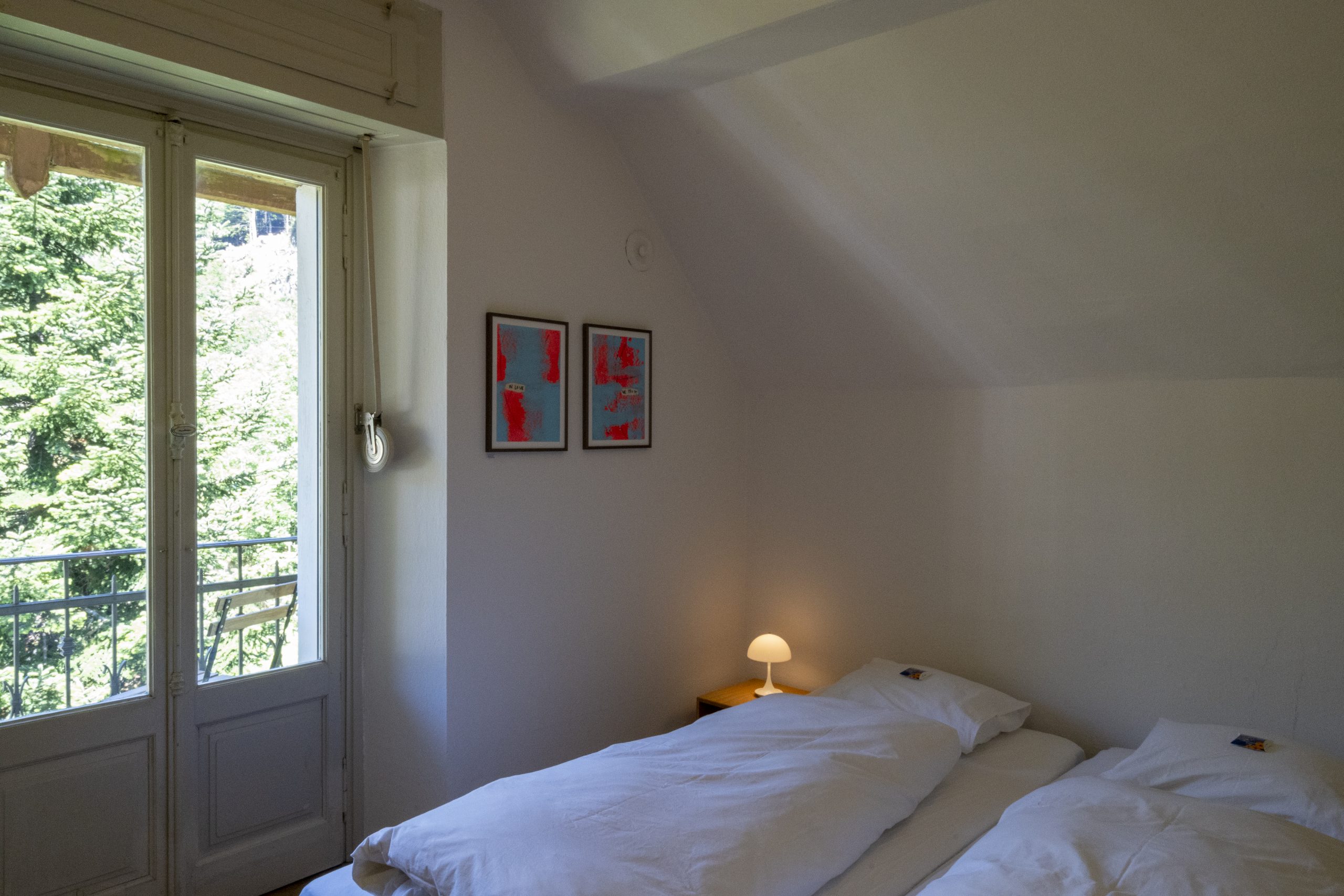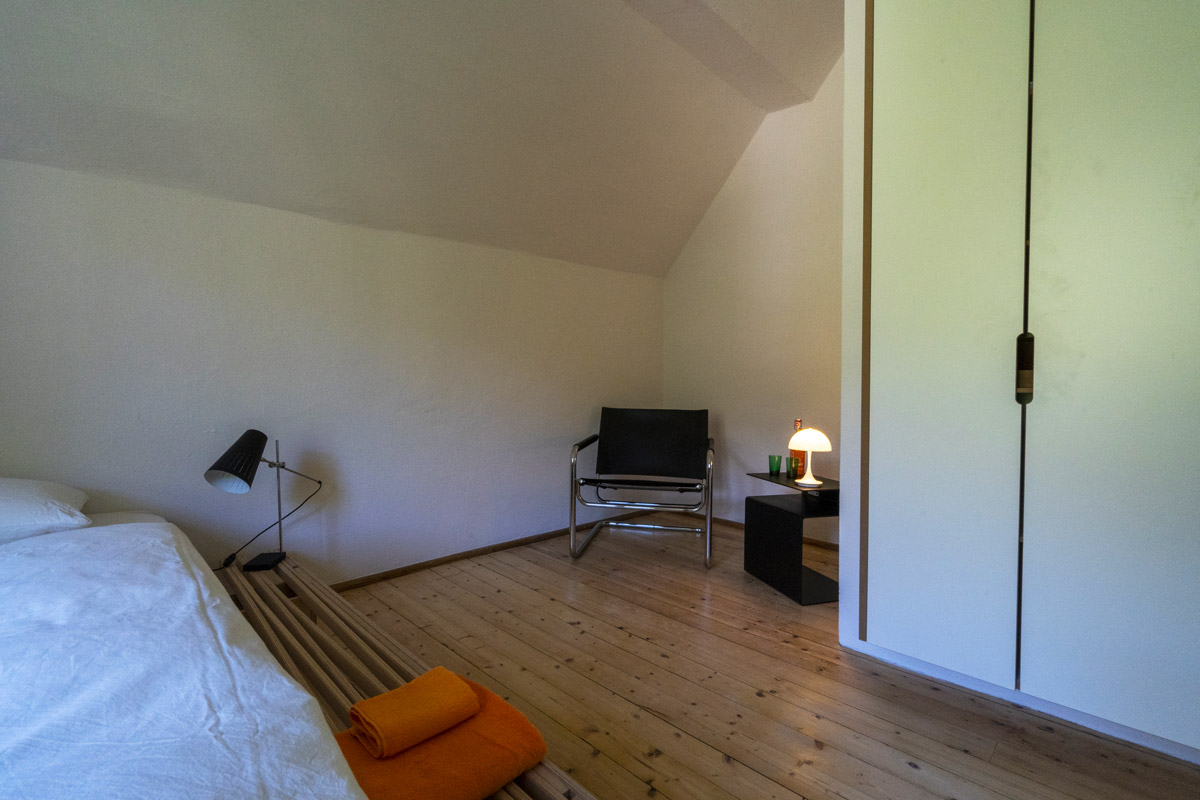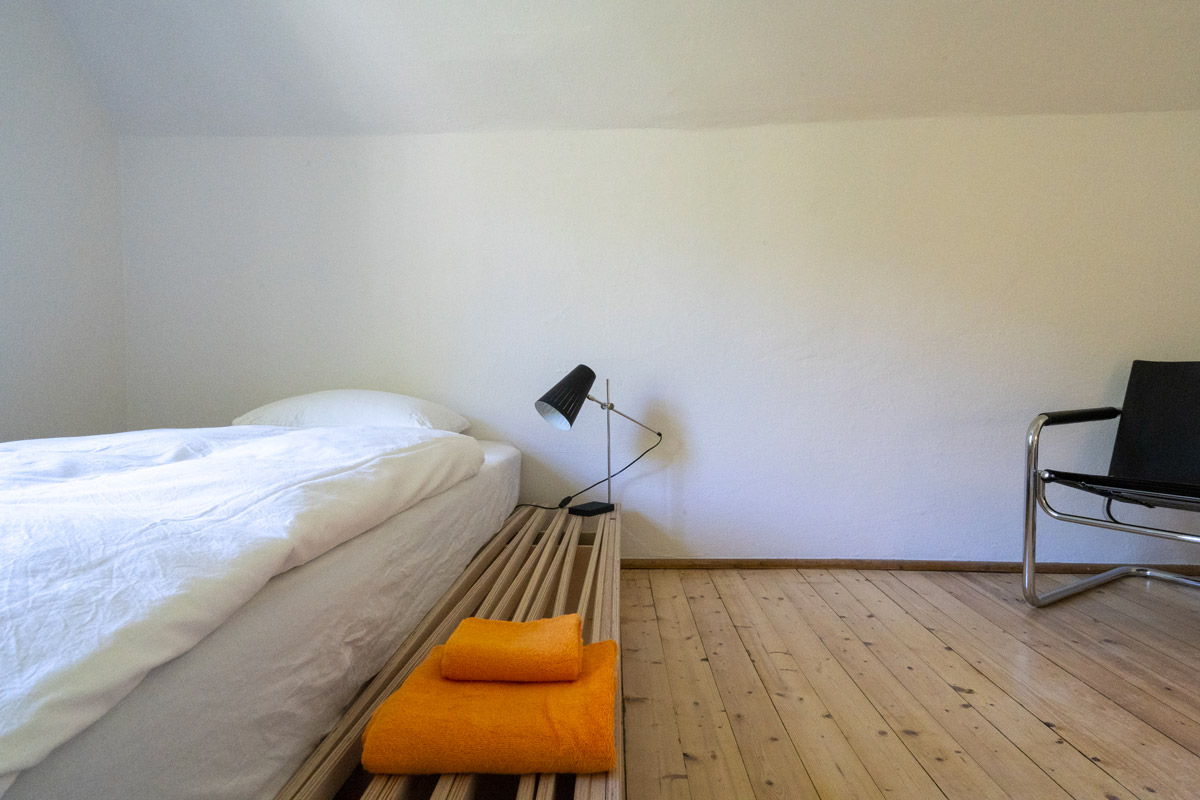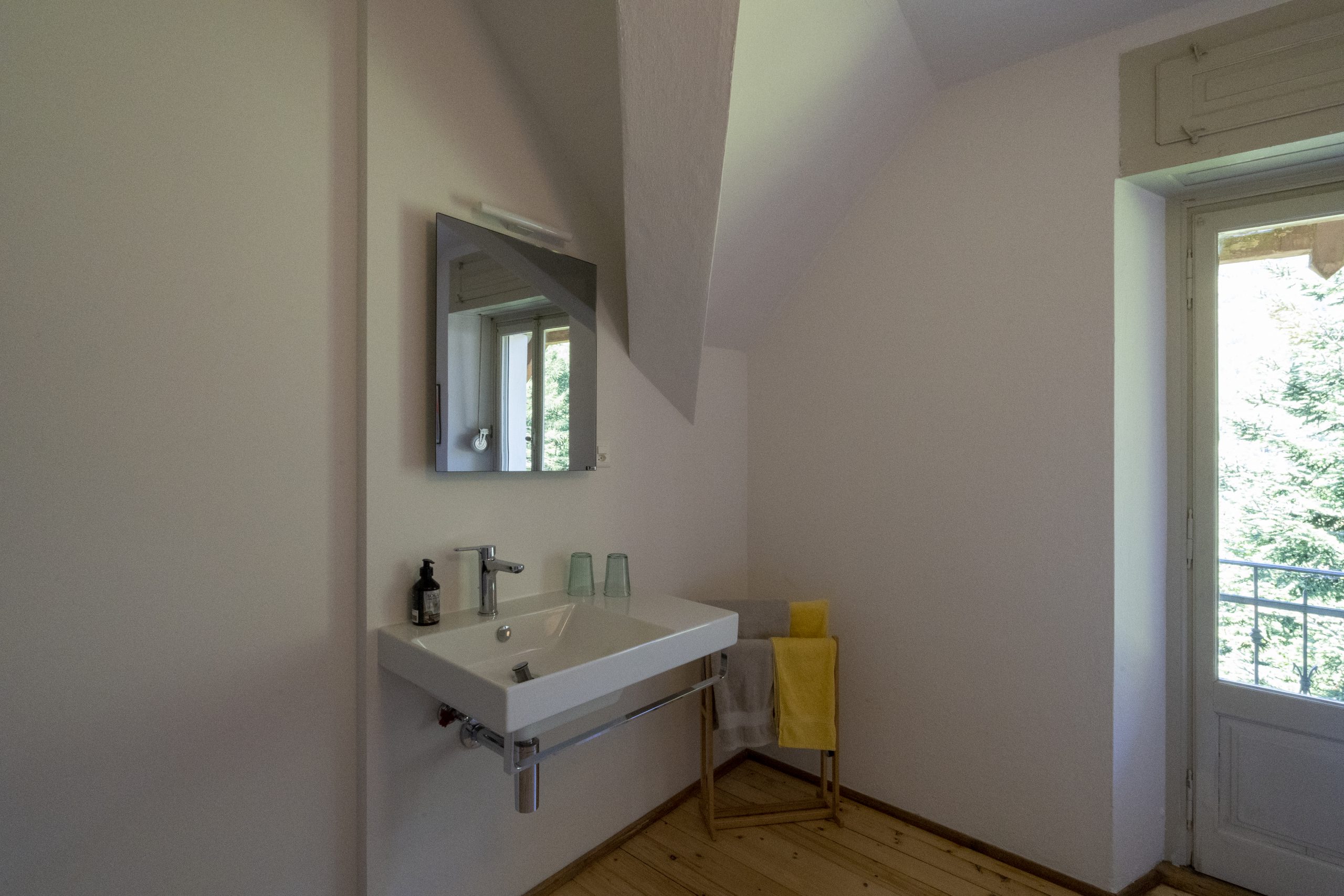 ROOM N°9
15 m2 (2nd floor, attic)
Double bed 140 cm
Washbasin in the room – bathroom and WC on the floor
Small balcony with view on the forest and the surrounding mountains