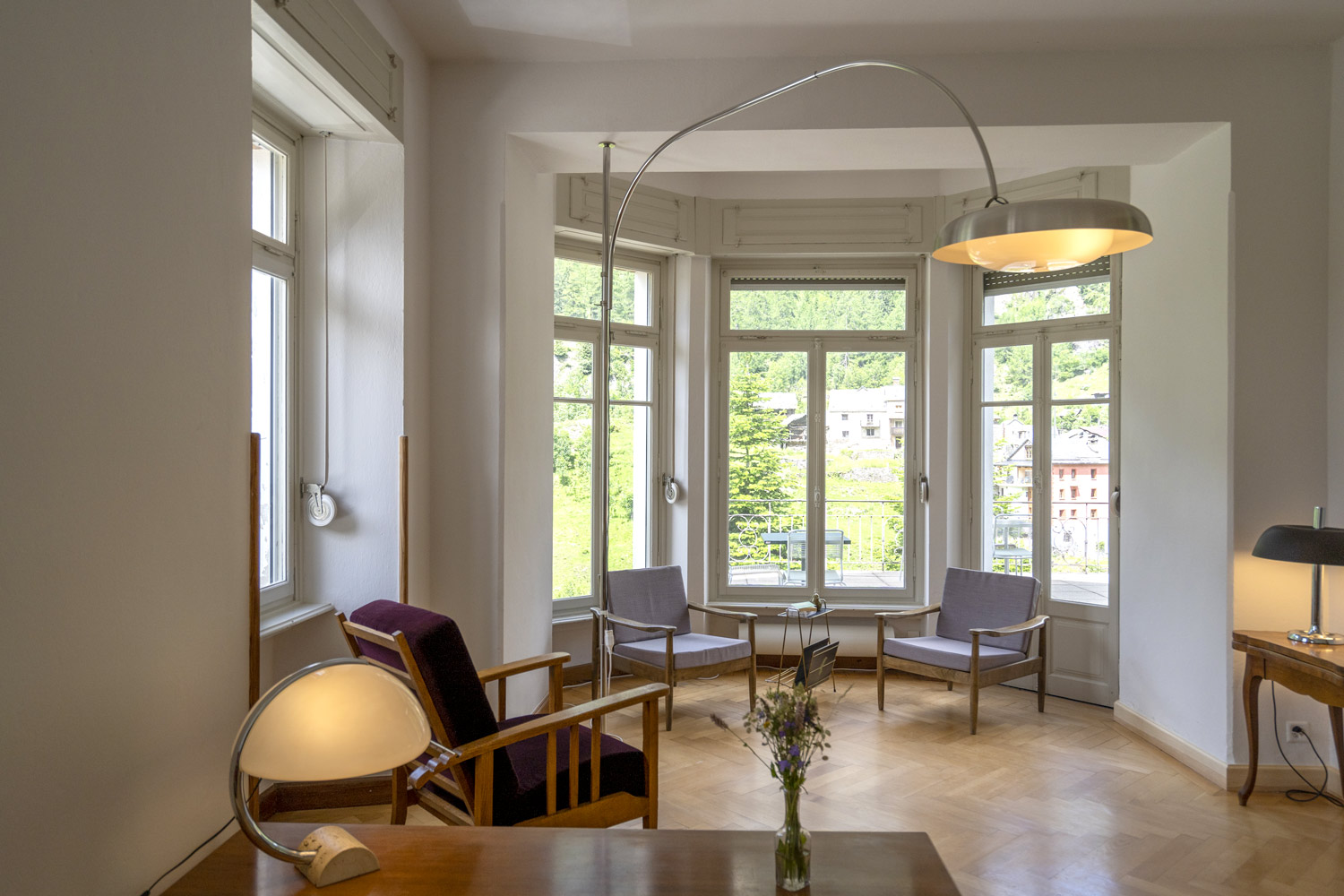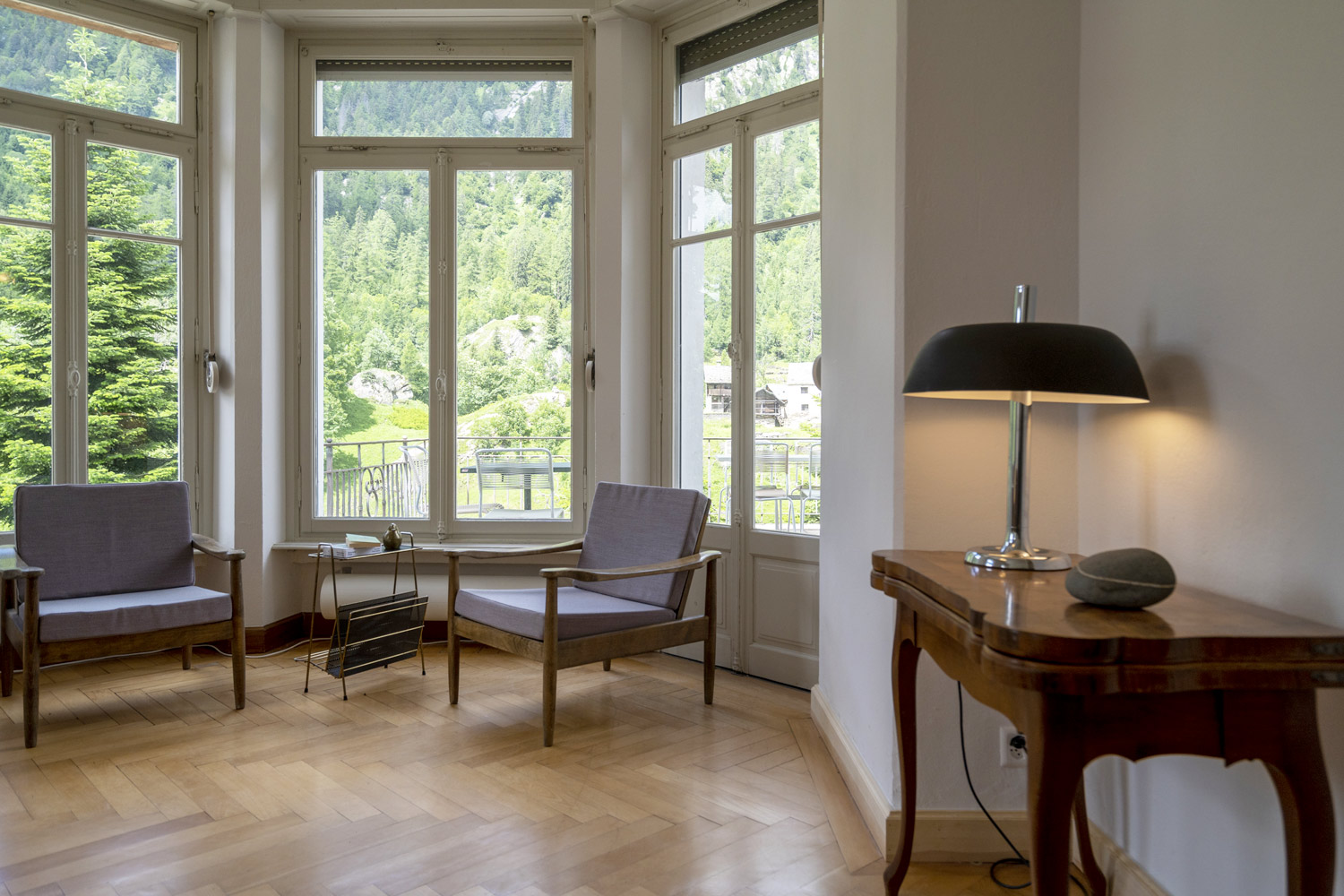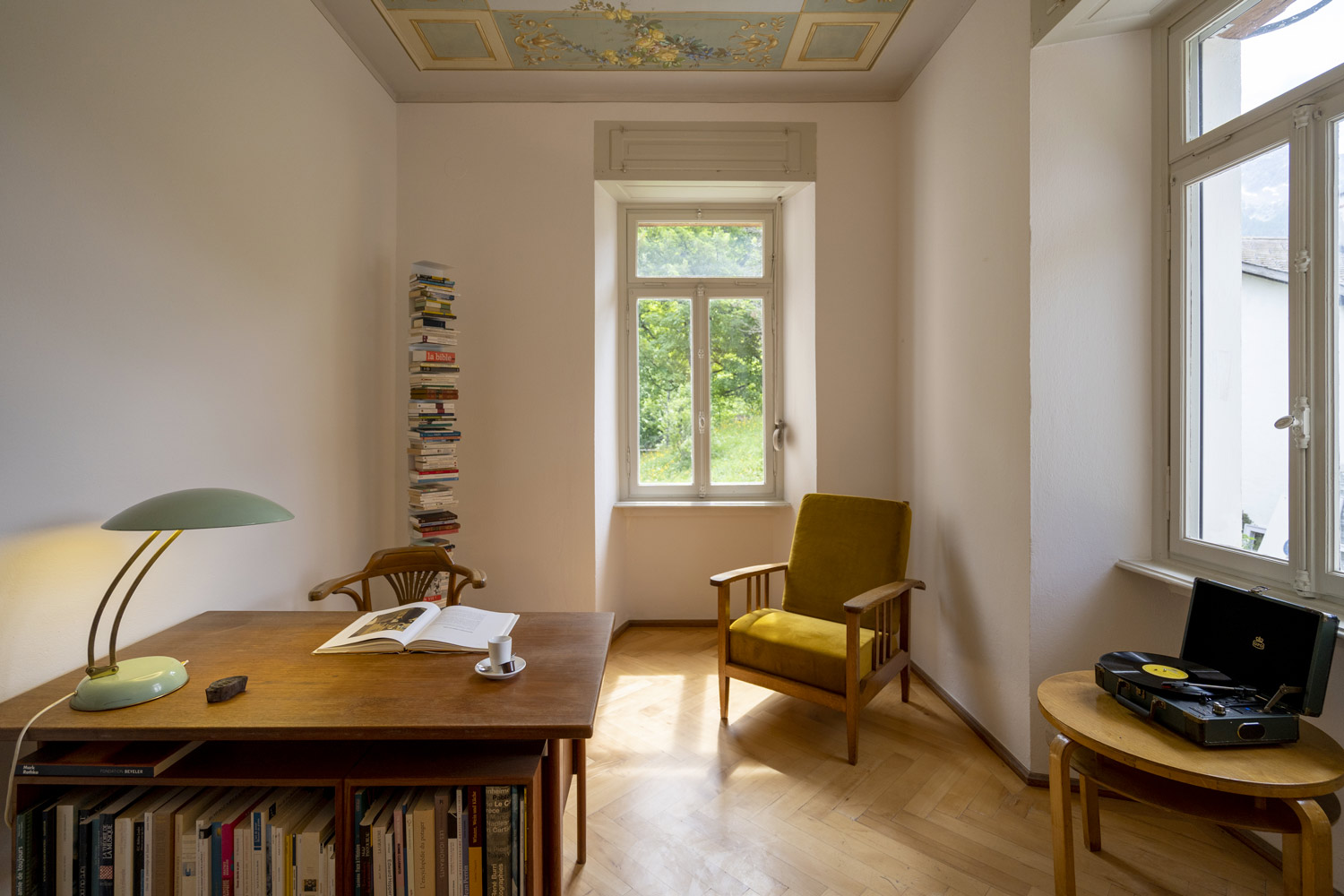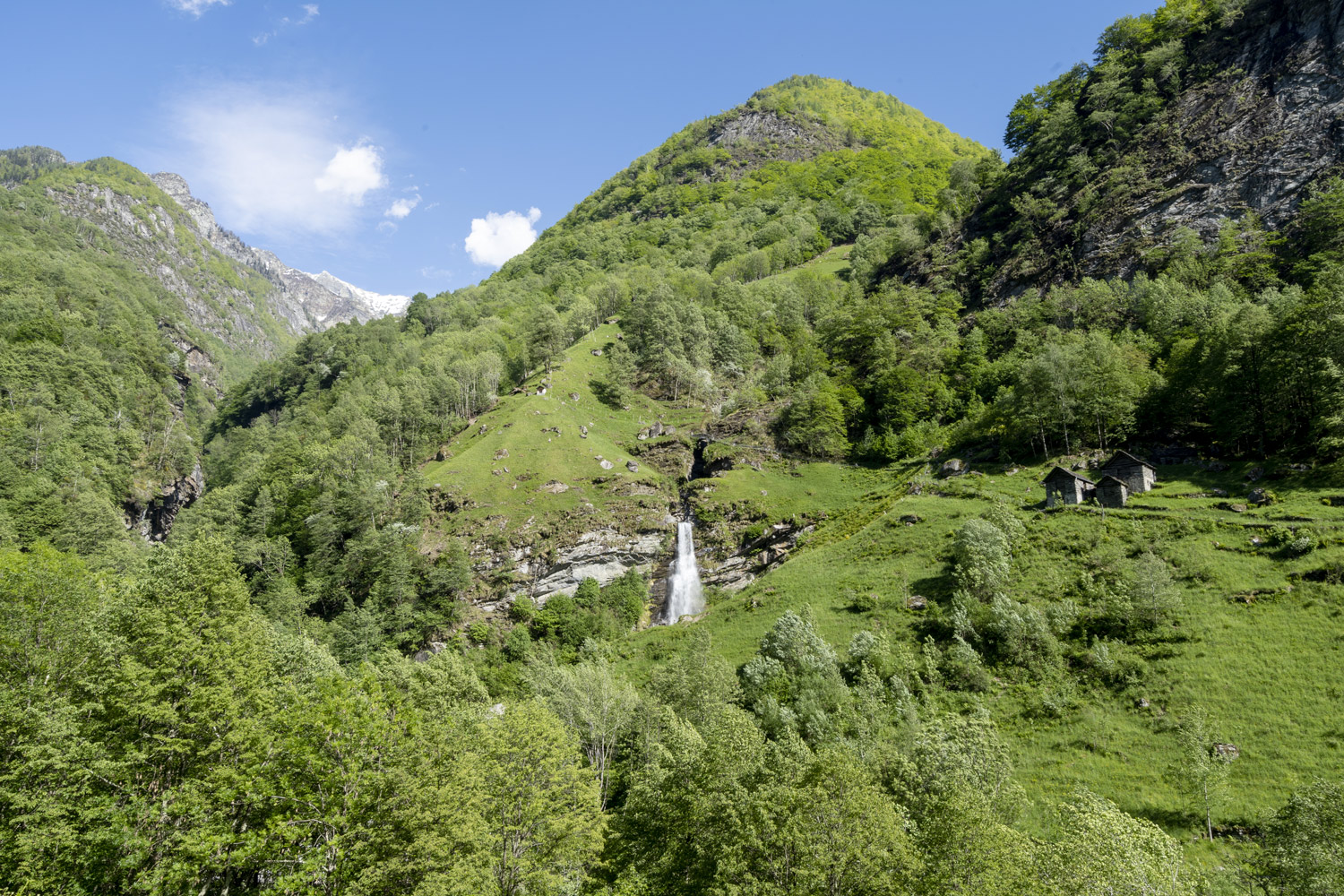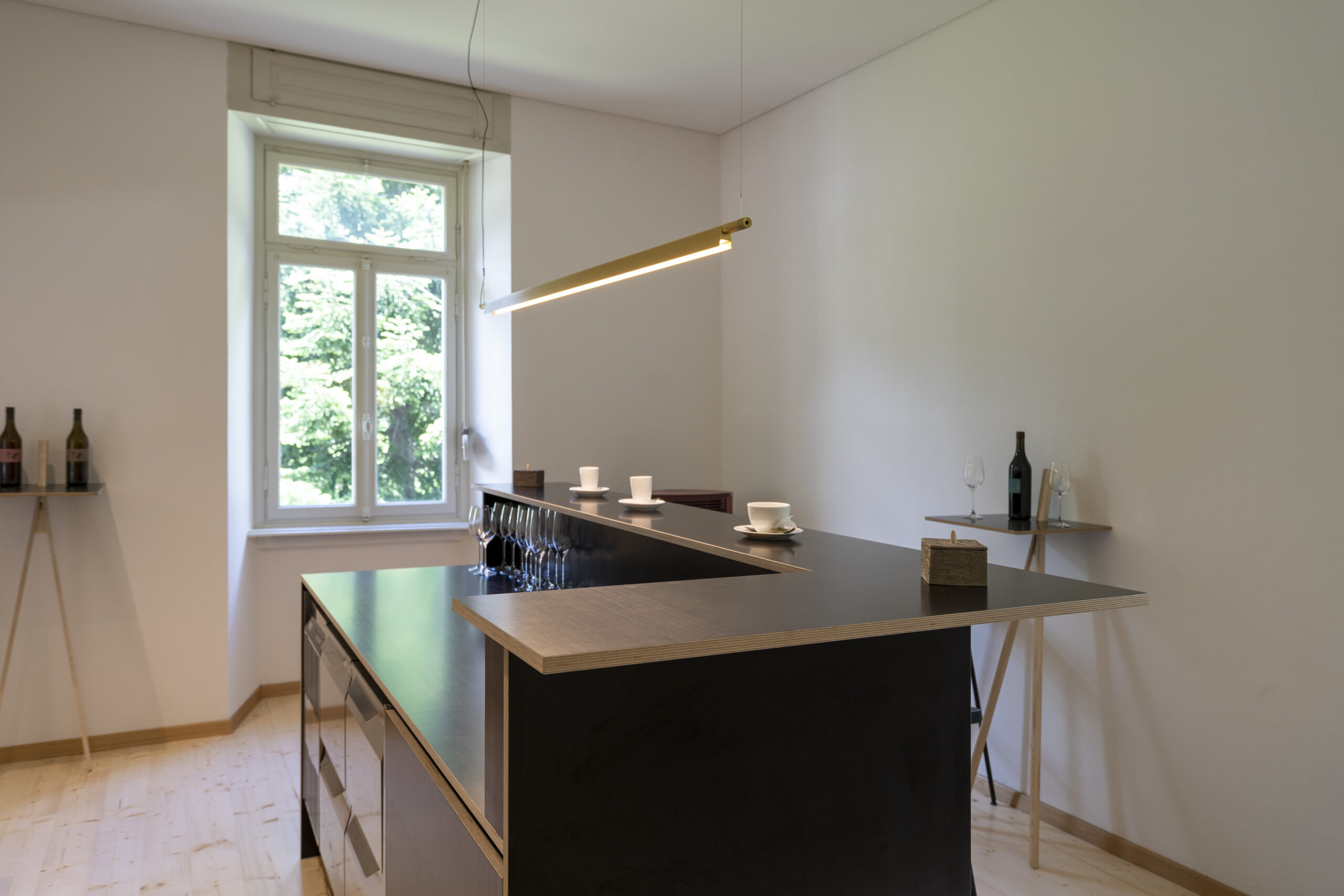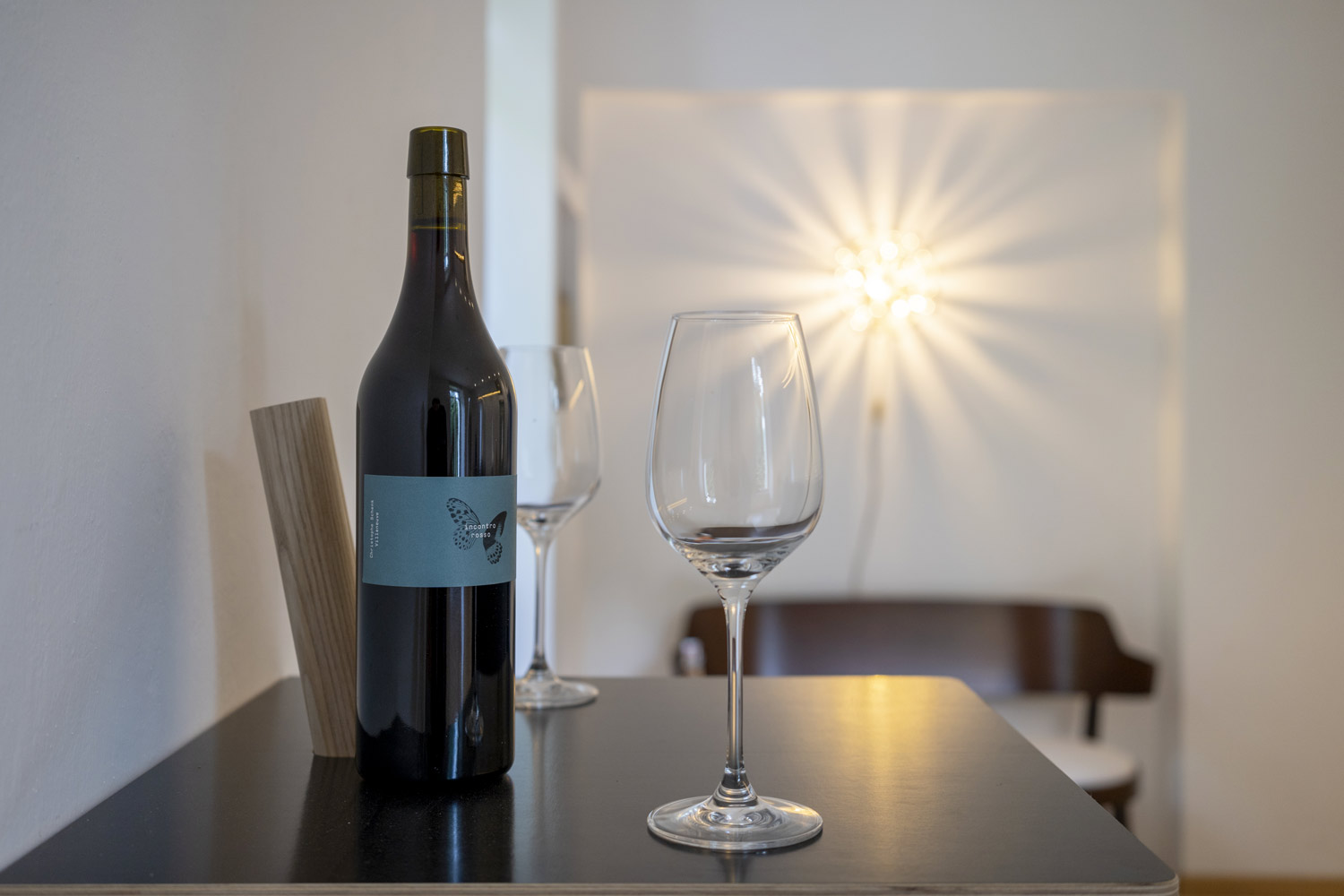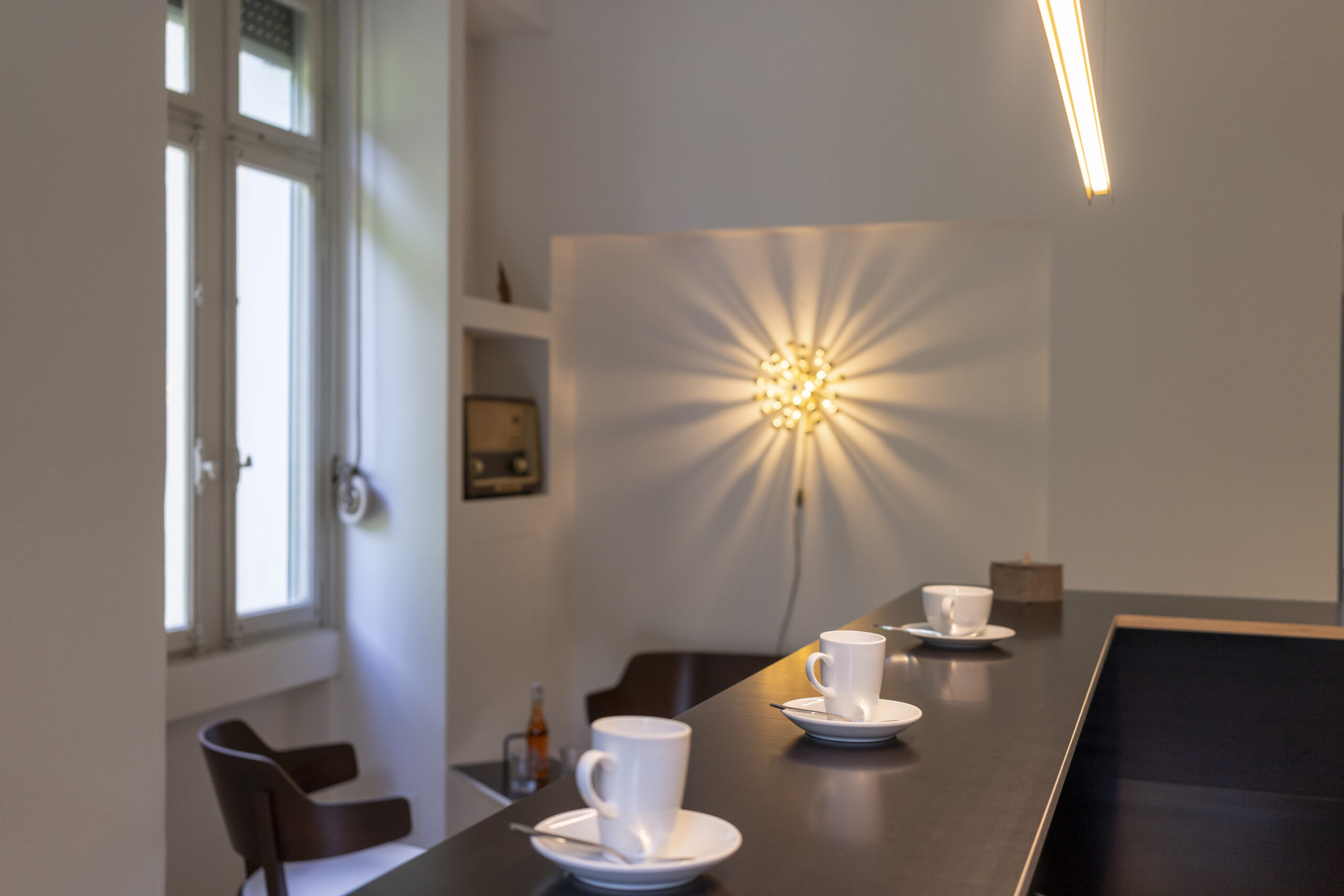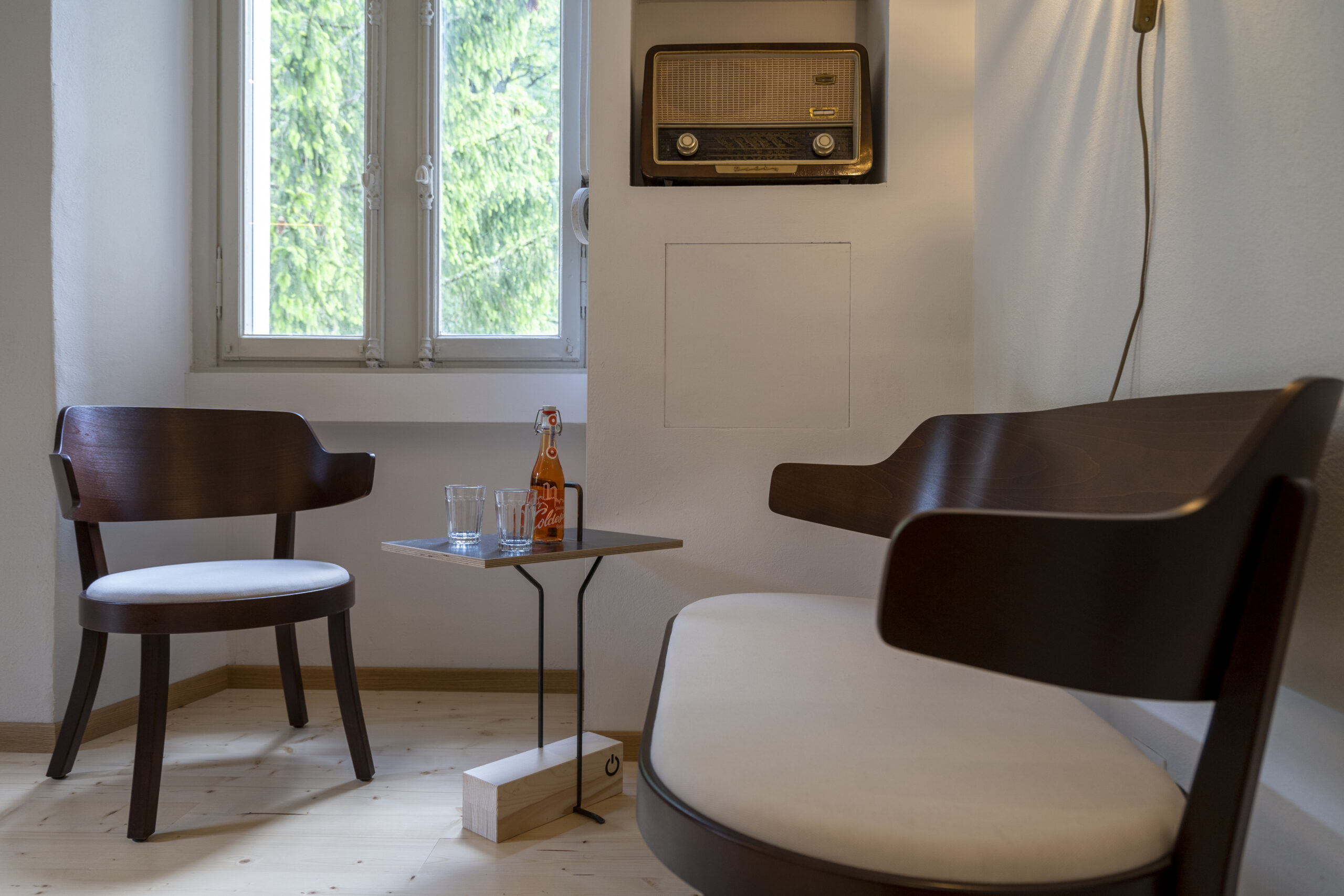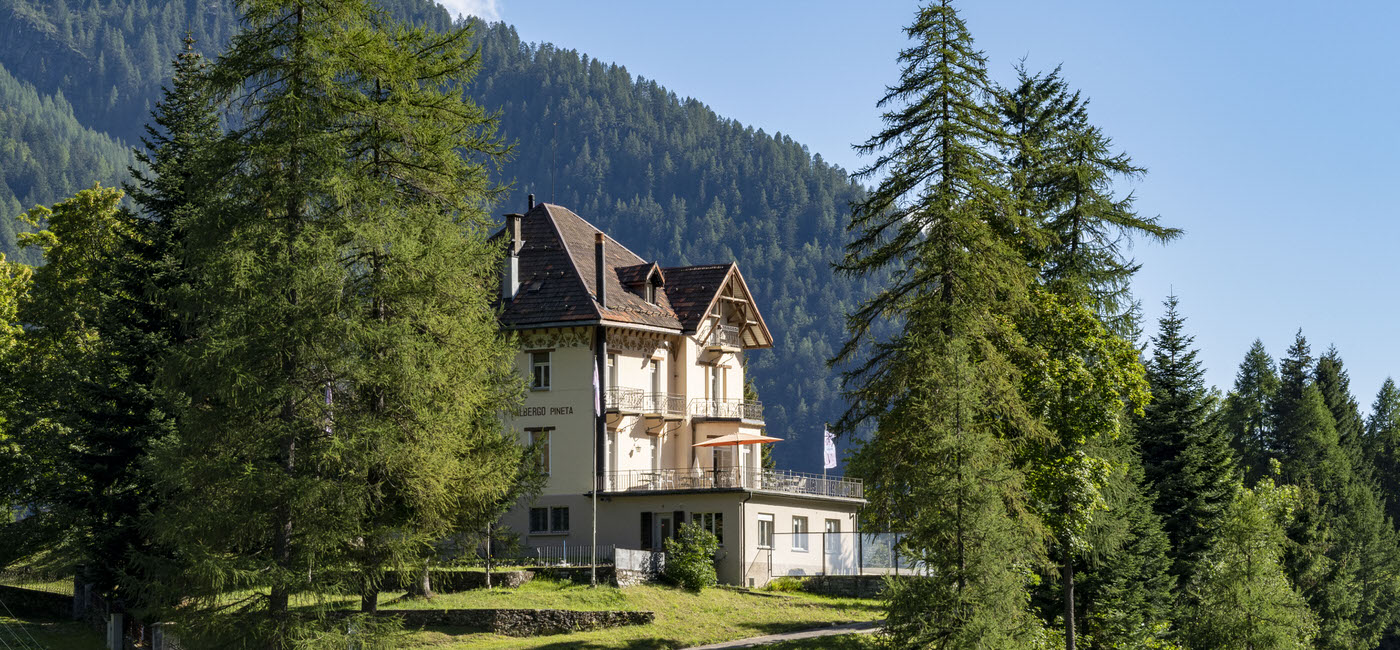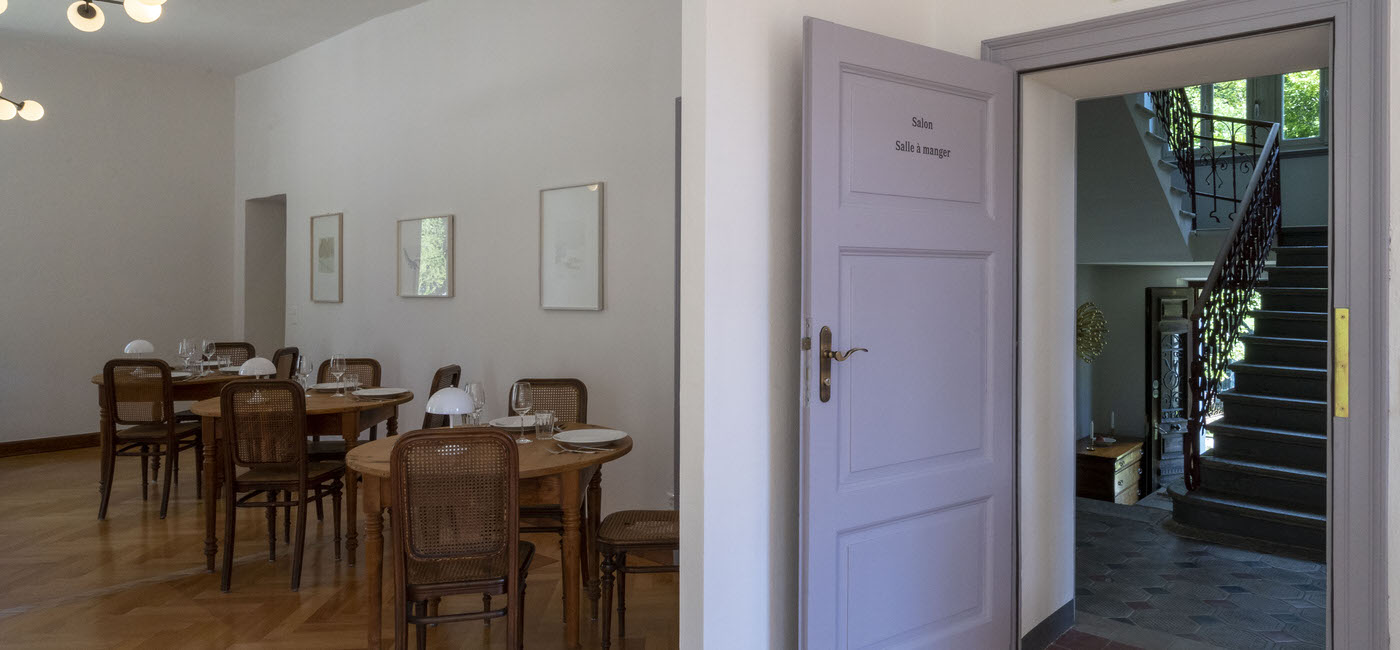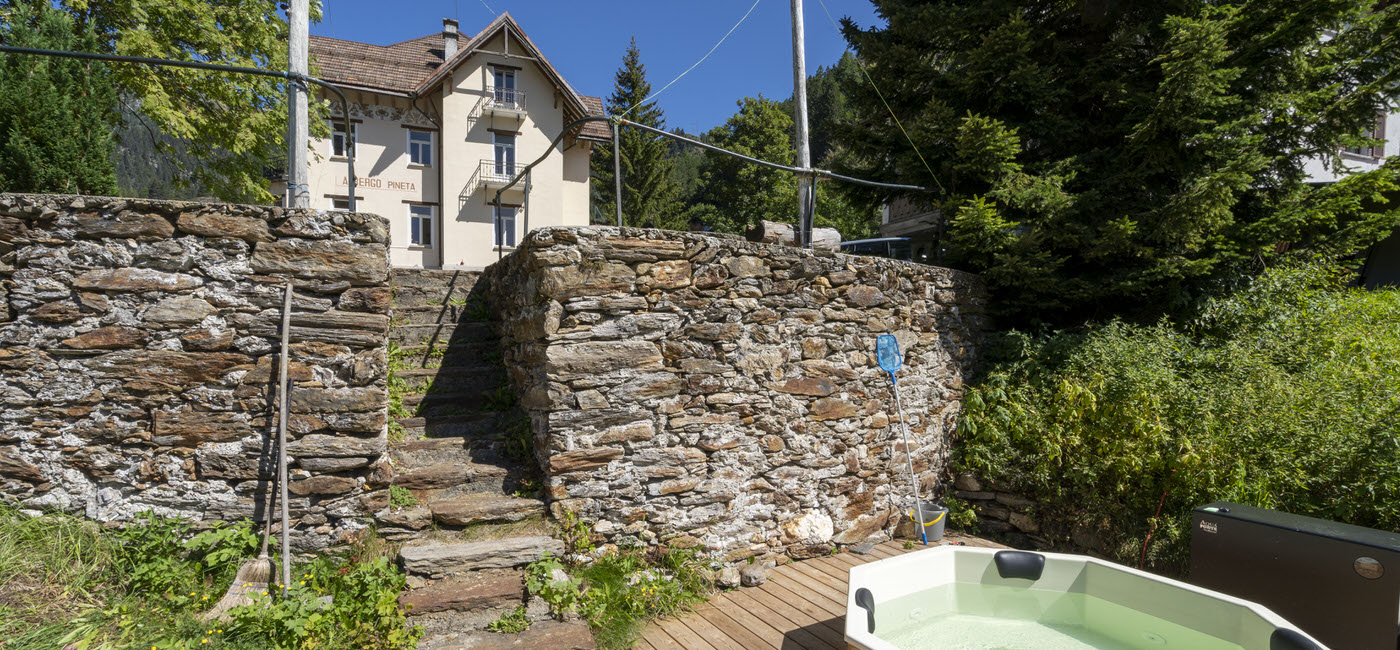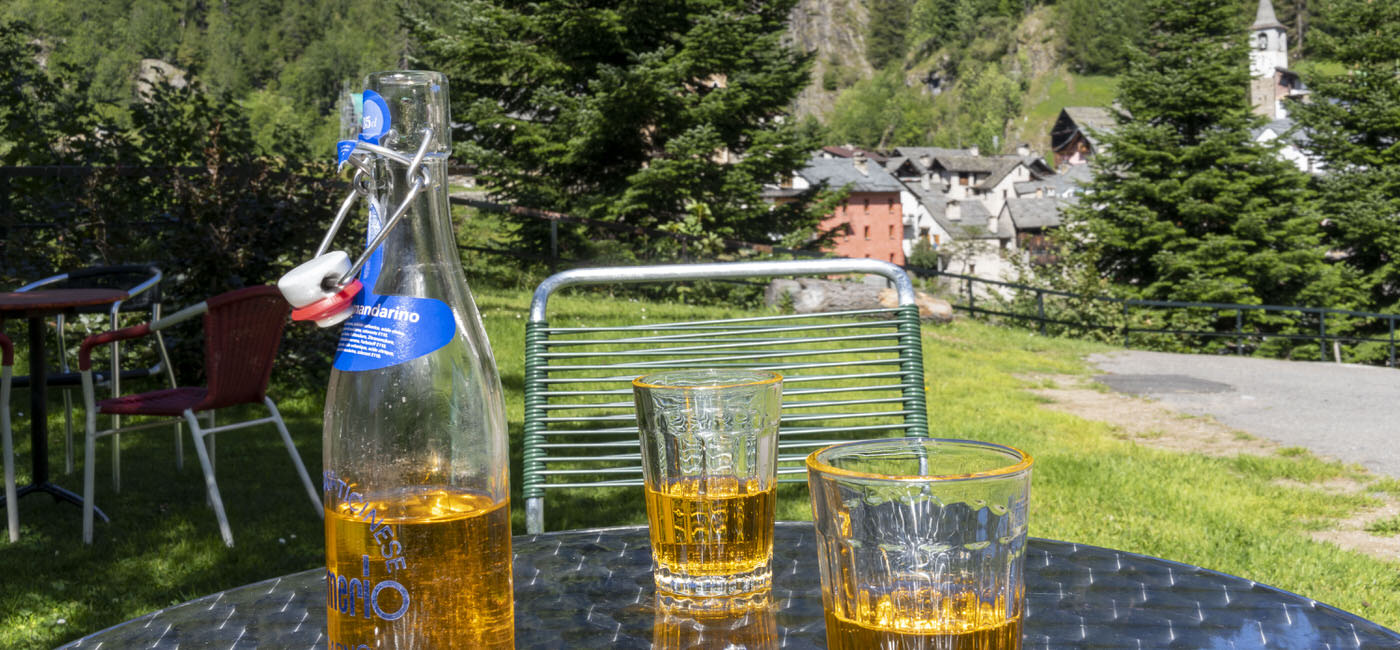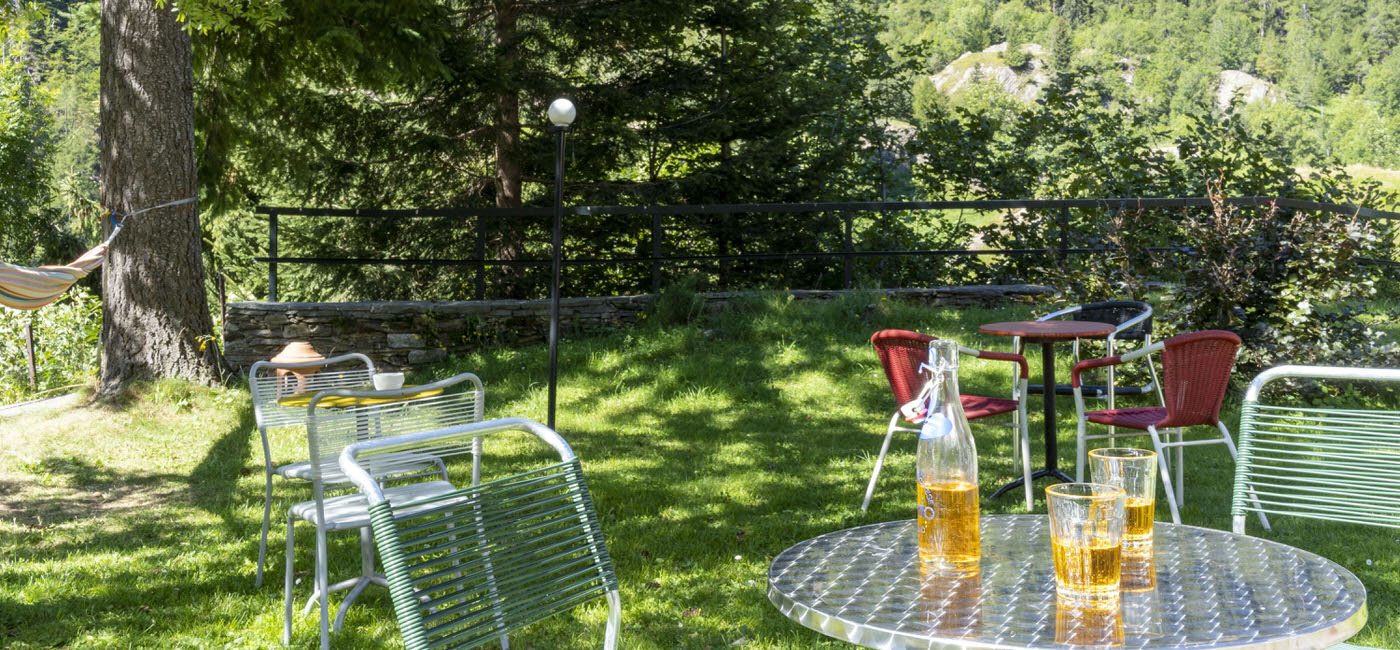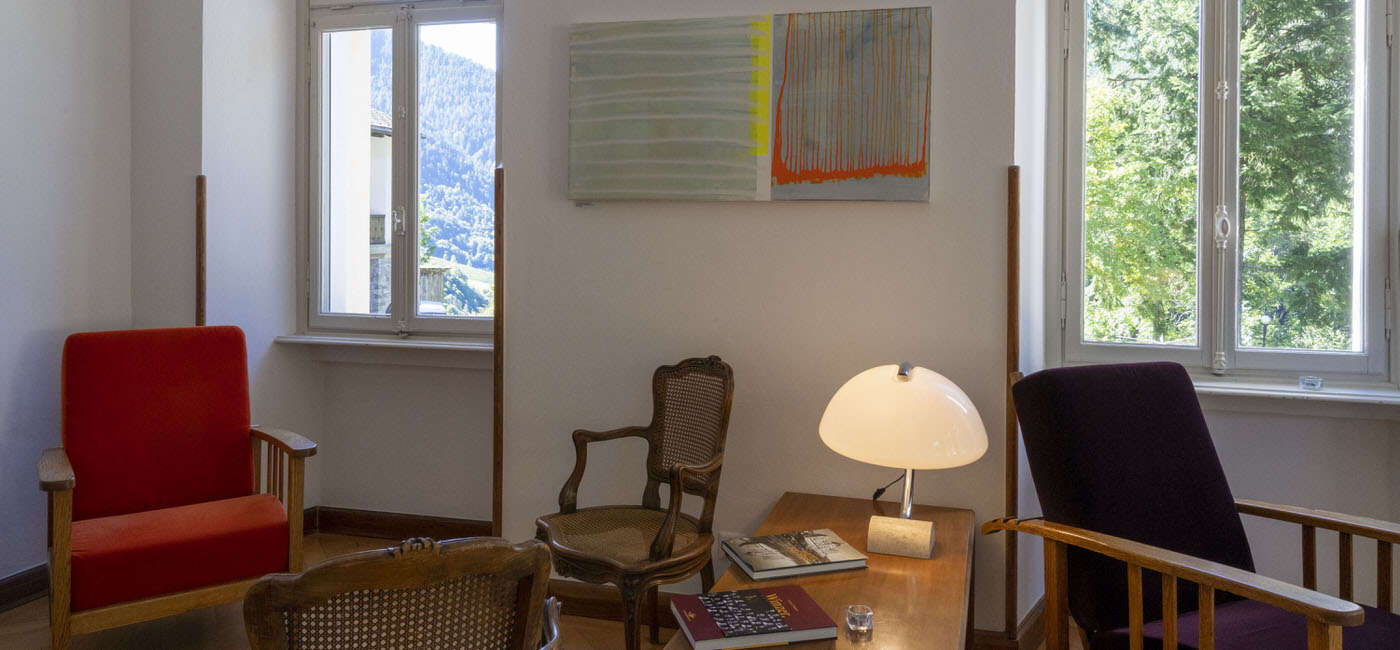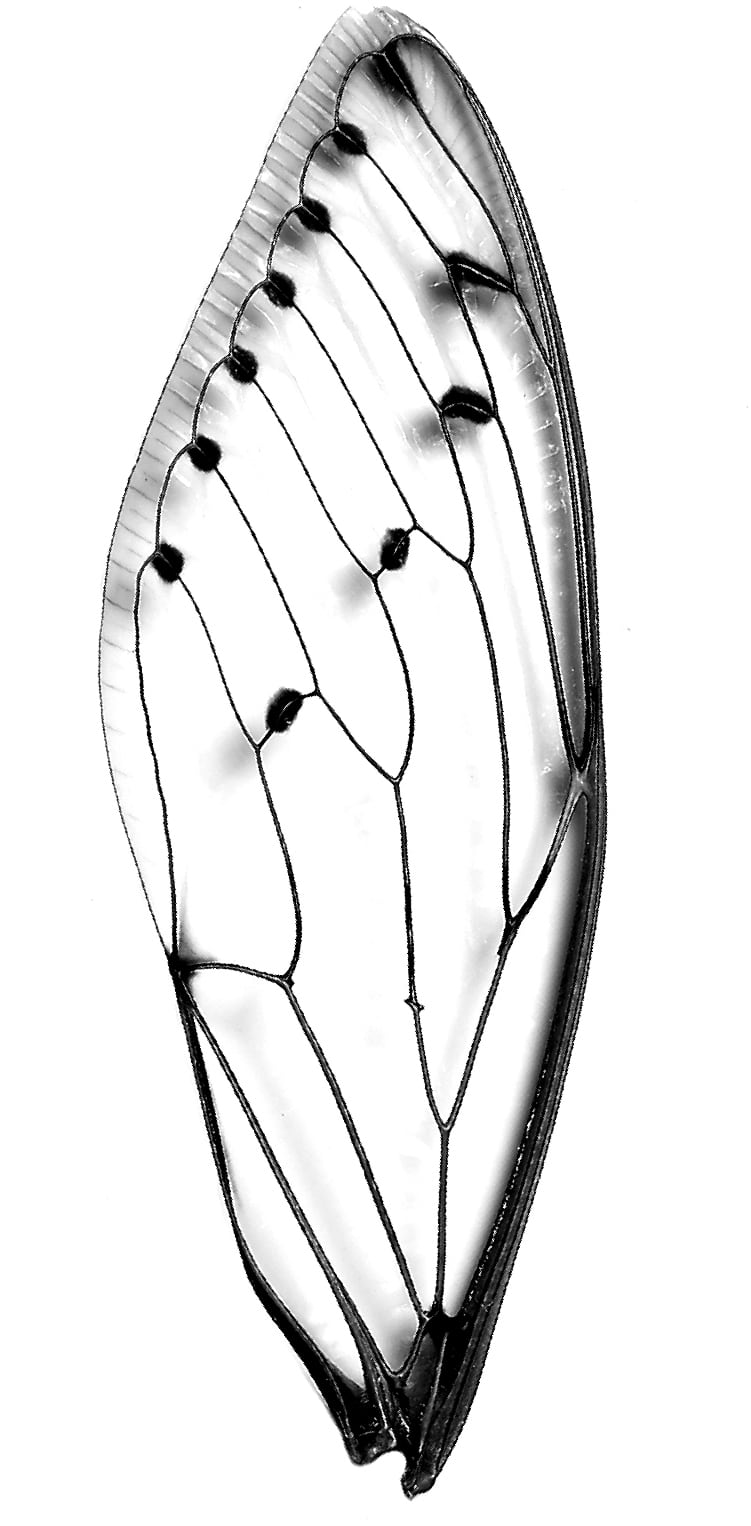 "We have nothing, visit us!" Hof Zuort – Ramosch
Behind this joke lies a whole world of possibilities. The one that opens up to us when we give up the superfluous, everything that makes up our exhausting daily life. And when we welcome, with wonder, everything that will make the beauty of a stay, of a place!
From June to mid-October, Villa Pineta offers common areas – a small bar, a lounge with a fireplace, a beautiful dining room, a charming library – a large terrace, secret places in the park, a salt water hot pot to recharge your batteries, a cuisine that celebrates the season and the region, spacious rooms, some of them family rooms, others more modest, regular cultural events, and above all, all the love of detail that goes into making a dream come true.
HOT POT
A swimming pool while the famous Maggia flows nearby? What a crazy idea!
The opposites are interesting here, as a reminder of times immemorial when Fusio and the Alps were under the sea.
In the park below, we have installed a hot pot of salt sea water, unique in Ticino. It may be small, but it is very beneficial. Salt sea water has proven therapeutic virtues, it relaxes and heals skin problems, it invigorates and tones. Very popular in urban areas, this small salt water pool is a wonderful complement to the refreshing baths in the nearby Maggia.
Park
Being surrounded by a beautiful park with a variety of species is always wonderful! Thanks to all this abundant nature, everything seems to merge and extend, like a great imaginary tapestry. And sometimes you don't know whether you are inside the house or outside… Go in search of your favourite spot, take a deckchair and a book, order a fresh and aromatic herbal tea and you will certainly be satisfied!
Lounge, bar and terrace
Villa Pineta is not large – and to pretend otherwise would be a lie – but if it is sometimes thought to be vast, it is because it has the wonderful gift of offering small, timeless places to live, as charming as they are deliciously quaint. Thus, simply sitting in a Morris armchair from the beginning of the 20th century, admiring in silence and with a wandering mind the village of Fusio and its coloured houses, represents the kind of enchanted interlude that one would like to cultivate more often. And if, in addition, a good glass of wine – we will see to it with our past 25 years of organic winegrowing – accompanies this suspended moment, then the day will have been good!
Library
With its beautiful neo-classical fresco, our library offers you something to read, see or listen to. Depending on your wishes and tastes! And if you need to work in silence, don't hesitate either, a nice desk is waiting for you!
Playroom and playground
We are the happy parents of three boys, so of course we thought about the youngest, the most curious ones! For them, you'll find a small playroom with everything you need to build new worlds, dive in stories or play a babyfoot game! And if the weather is fine, they can jump on the trampoline, slide or swing as many times as we need to prepare their favourite dishes!