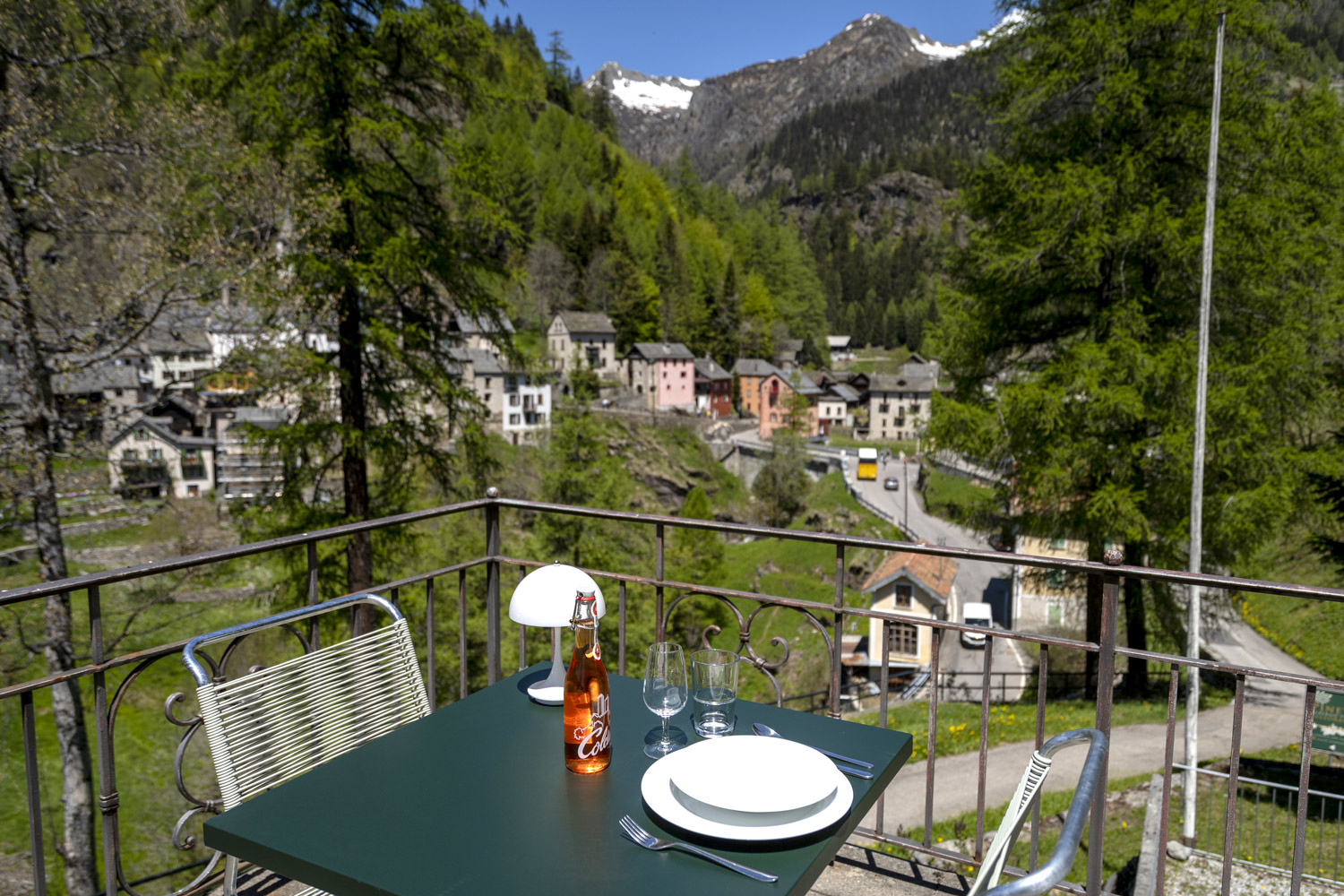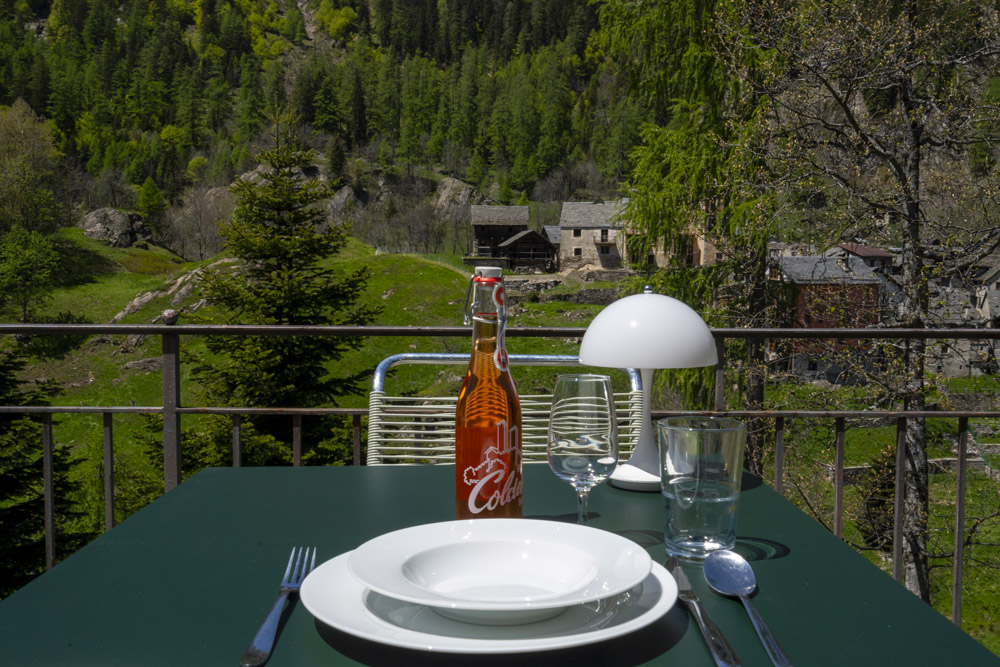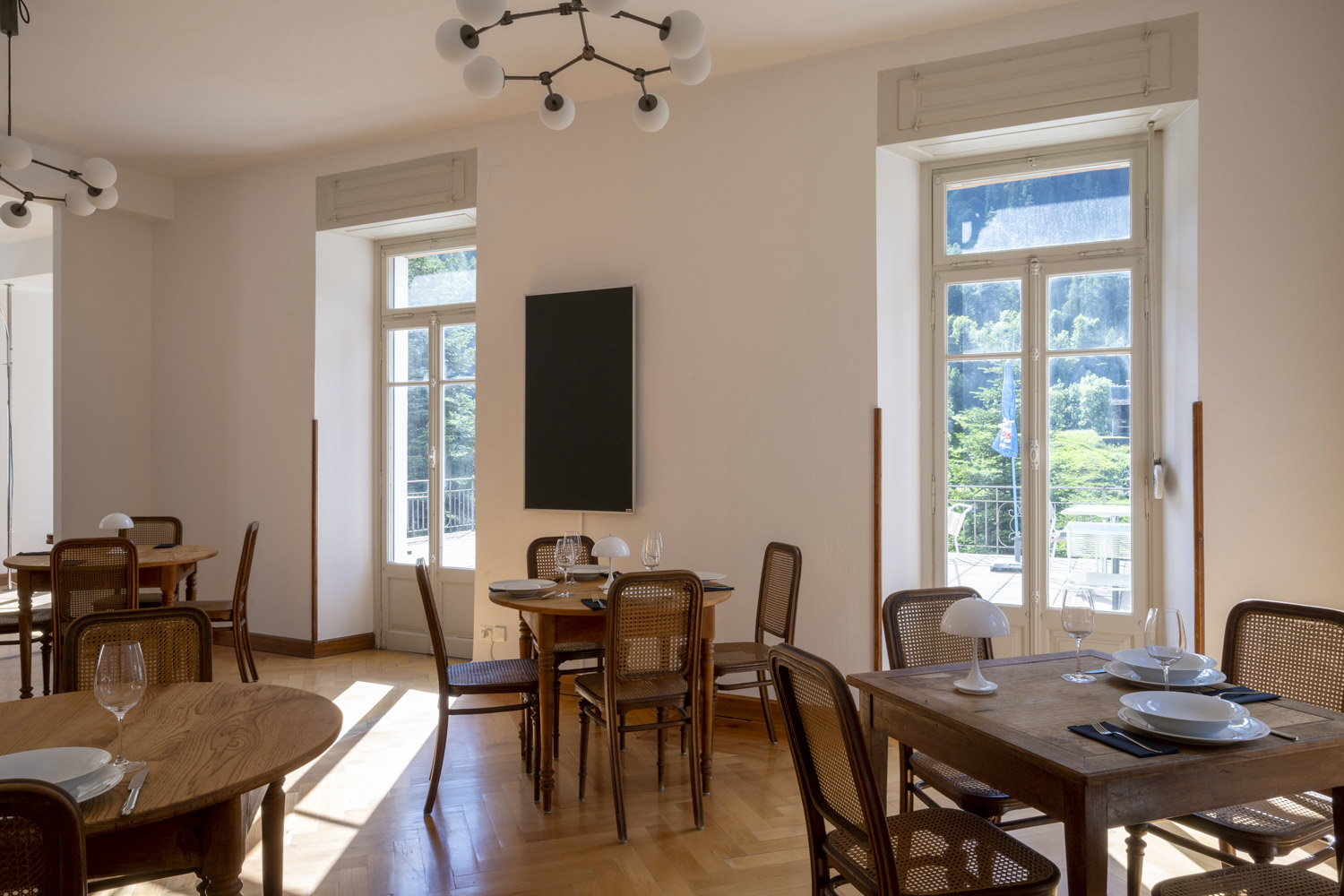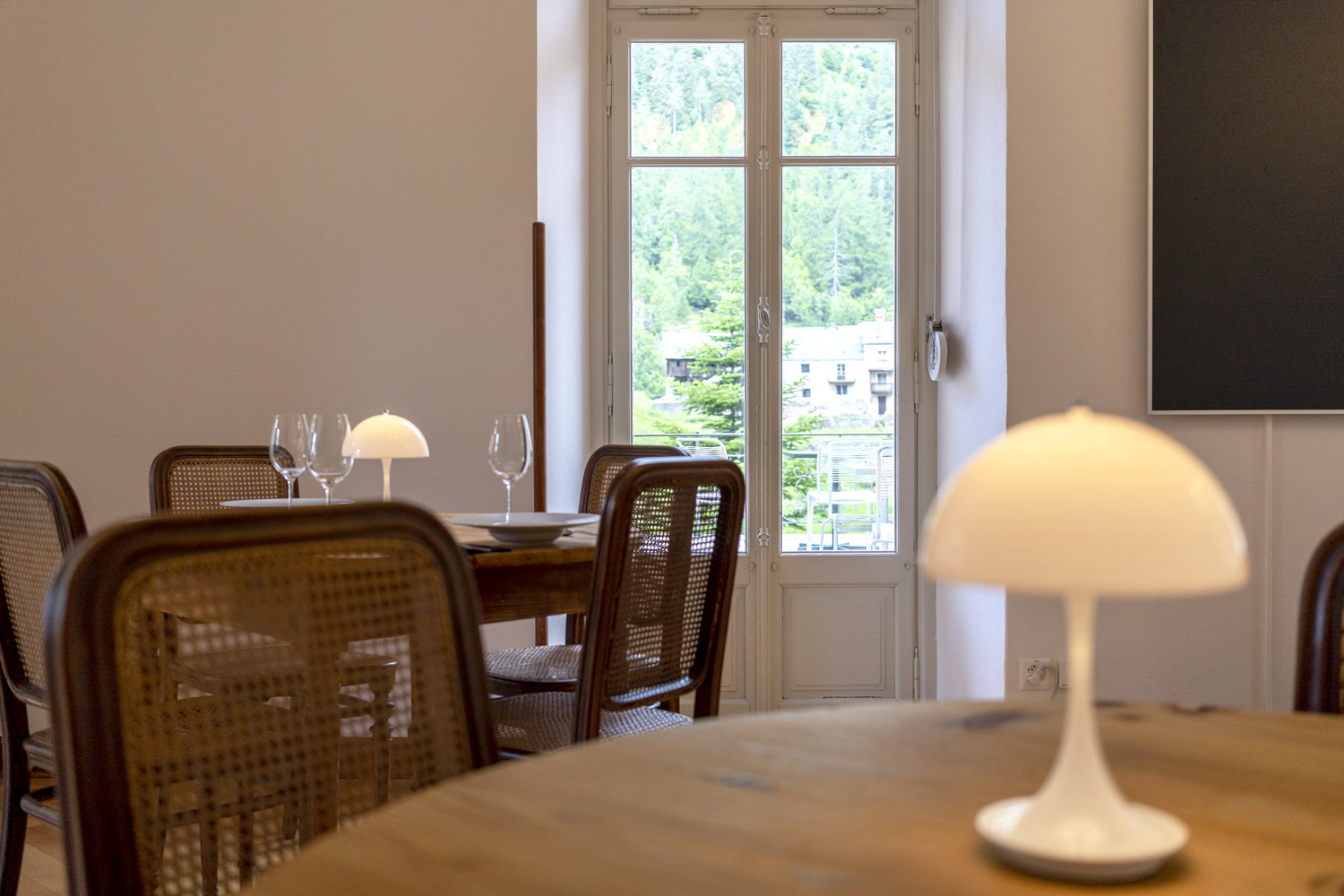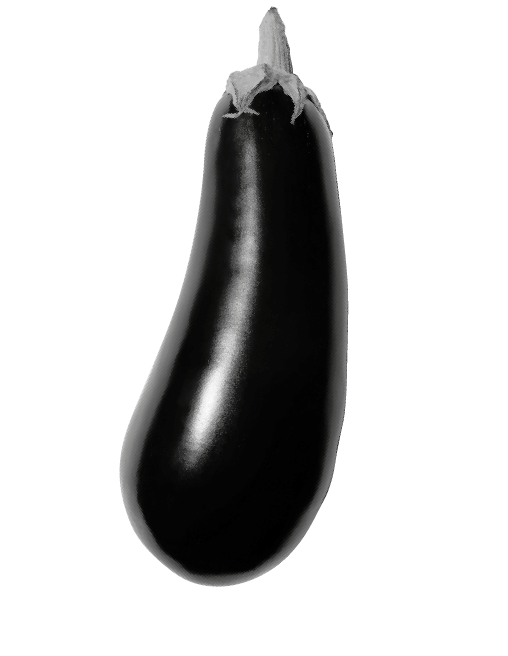 In the kitchens of this world, seafood from far away, rare and unknown meats, exotic vegetables and fruits are often prepared. Perhaps because of a taste for travel, but perhaps also because you can hardly see the sky from your window? We don't have that problem here in Fusio! A wide variety of products are at hand, and there are many talented craftsmen. As for nature, it offers so many things that our cuisine will be local but never restricted, seasonal but never repetitive.
Bon appétit!
Our restaurant is open every evening except Mondays. On these evenings you can book to eat at Osteria Dazio or Hotel Fusio.
Afternoon
From 3 pm onwards, everyday except Monday, you can enjoy our beautiful terrasse or the park while indulging in our desserts, ice cream and homemade cakes.
Evening
In the evening from 6.45 pm to 8.30 pm we offer our guests an organic, regional, 3-dishes menu (starter, main course and dessert) for CHF 40.-. Don't hesitate to ask for a vegetarian alternative or for some pasta for the children. You can also enjoy this menu as an external guest (CHF 45.-). Please book in advance per email or phone.
Would you rather have a cup of herbal tea in the lounge, or an aperitif to continue a discussion? In our bar or living-room, you will find everything you need to enjoy yourself!